What We're Running Today: 3 Miles
How we'll run virtually together this summer + fall
Good morning, my friends! 🌞
Your responses to Sunday's issue made it clear. A running group for our members would be a fun way to keep us all motivated and progressing toward a goal — especially after most 2020 races have been postponed or cancelled, and summer's sweltering heat and humidity (at least where I live!) is almost upon us.
So, here's the plan: let's train together for a virtual half marathon in the fall.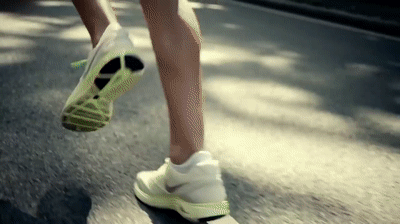 How does the Monterey Bay Half Marathon on Saturday, Nov. 14, sound? Its organizers announced last week that the race will be a virtual-only event this year, and I'd love to give them some support.
Registration for the race opens later this summer — I'll keep you posted on when to sign up. We may also add in some virtual 5K's, 10K's or 10-milers between now and race day on Nov. 14 — keep on the lookout for any shorter-distance races you'd like us to support. 👍
How we'll run together
We'll follow this 20-week training plan. On the morning of each day scheduled for our runs, you'll receive an email from me with our mileage plus a training tip or two, and some inspiration to get your shoes on and you out the door.
Feel free to adjust your own distance each day as you see fit — double it, or halve it, whatever you need to do. Just know you'll have a cheering section here waiting for you when you're done.
And whenever you've finished your run, share with us how it went, what you're working on, how you're feeling, or any questions you have — all you need to do is post your comments at the bottom of our posts, just like you do with each email we send out.
Don't worry, you won't need to download an app or create another account — our running group will be part of your membership here, and we'll do everything via email. Simple and easy. 😃
Between now and Nov. 14 is just over 22 weeks, which is plenty of time for us to get ready for 13.1 miles on race day, don't you think?
I'm really looking forward to running together virtually with you guys — now let's all go run 3 miles today!
— Terrell
👉 One last thing: Our first book club discussion on Katie Arnold's Running Home will take place this weekend — if you still need to get the book, you can purchase it here.
---
A run to dream about
This two-minute video was made when the race was still called the Big Sur Half Marathon at Monterey Bay, but captures well the feel and scenery of what we'll run this fall (virtually!).
---
Words to run by
"The biggest way I stay motivated is to run with a group of friends. Sometimes it's hard to get going by yourself, but if you have a plan and a meeting time, you know this run will happen for sure. It's a way to have fun—while also getting in a workout.

Plus it distracts from pain, helps you fight fatigue, and gives you that extra push. Even if you're working out too hard to actually have a conversation, just knowing someone else is going through the run with you is so helpful."