The three G's of running
Plus 13.1 scenic half marathons in the Heartland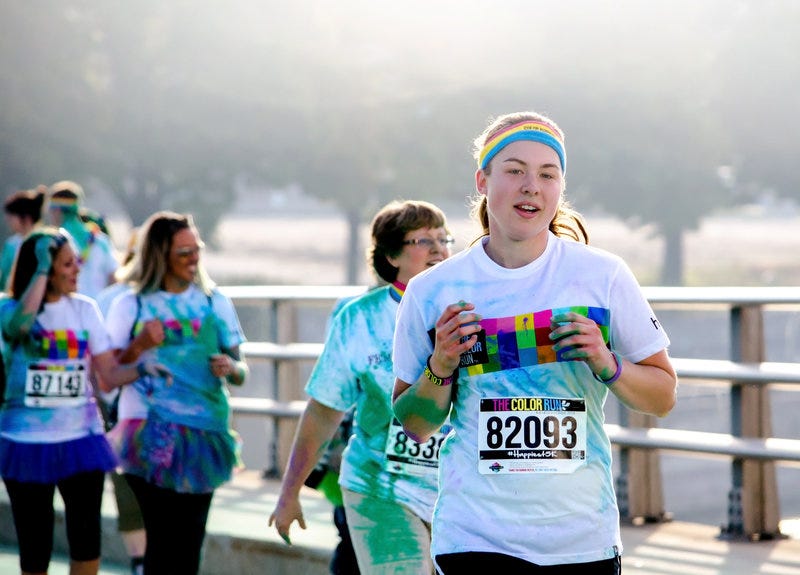 "I always loved running. I wasn't very good at it, but it was something you could do all by yourself, all under your own power. You could go in any direction, fast or slow as you wanted, fighting the wind if you felt like it, seeking out new sights just on the strength of your feet and the courage of your lungs." — Jesse Owens
As I read "The Incomplete Book of Running" by Peter Sagal, the host of NPR's "Wait Wait... Don't Tell Me!" show, new things keep jumping out at me.
(You'll probably notice that I've written about Sagal and his book before — I'm a slow reader!)
What has struck me is that Sagal's approach to running is akin to the famous relationship therapist John Gottman's approach to marriage: he takes something that's shrouded in mystery for most of us and breaks it down into exactly how it works.
Case in point: if you're having trouble communicating with your spouse, Gottman would tell you it's probably not due to some vague irreconcilable differences. More likely, it's because one or more of the "four horsemen" has moved into your relationship: stonewalling, criticism, contempt or defensiveness.
Each of us is unique, it's true — but the problems we experience, in relationships and in other areas of life, are pretty universal.
That's what I find as I read Sagal's book, too, as he gets down into the nitty-gritty of why running "works," physically and mentally. By that, I don't mean that he delves a lot into the physiology of how our muscles, tendons and ligaments work. Or in how our endocrine system works to deliver endorphins to our brains.
Instead, he lays out what he thinks are the most important factors to get started with running — and, even more importantly, to keep yourself running. (Because it's not going to do you a lot of good to start running for a few days or weeks and then just quit.)
They're what he calls the "three G's": gradual, goal and group:
Gradual
Especially when you're getting started as a runner, or if you've laid off training for a while, you need time to get up to speed. You need time for your body to become accustomed to the level of effort you'd like it to expend, and you need time for your mind to accept that you're going to do it. As Sagal says:
"Most people hate running not because there is something painful or inherently tortuous about running, but because it has been so long since the guileless runs of their childhood that they have lost all capacity for doing it. You'd hate eating, too, if you hadn't done it in thirty years and kept trying to put the food through the side of your cheek."
We have to treat ourselves like third-graders when we're starting out, because we have to convince ourselves we really can do this. (And I don't care how much we know in our rational minds that we can do it; our lizard brain wants to see the proof, doesn't it?)
Goal
At first, when you realize you really can run a short distance after all, you'll experience pleasure in simply being able to accomplish what you thought you couldn't. But sooner or later, that pleasure will wear off and you'll ask yourself why, exactly, am I doing this?
That's when you need a goal that's within reach for you to achieve, but challenging enough that you're not certain you can. If you don't think you need a goal and you'll simply keep up the running habit without one, Sagal says think again.
Imagine learning how to play the guitar, he explains. You do it most likely because you hope to learn how to play a song (or several) that you love.
Now, imagine sitting down with a guitar and trying to learn chords and scales, over and over every day, without ever learning how to string them together into a song. "You wouldn't be enjoying yourself," Sagal adds. "You wouldn't be getting any better, and you certainly wouldn't be doing anything that could be called 'playing the guitar.'"
A goal makes the effort mean something. It places a little pot of gold at the end of the rainbow, and helps make running meaningful.
Group
People need people. As silly as that may sound, I honestly think it's perhaps the most insightful thing that can be said about the human species. As even the Dalai Lama has said, "you can live without religion and meditation, but we cannot survive without human affection."
The irony of running is that it's a solitary sport. And one of the greatest gifts it offers is the chance to be by ourselves and reflect on our thoughts and feelings, especially in a world abuzz with electronic distractions, as ours surely is today.
But you're going to stick with running more consistently, and for much longer periods of time, when you have someone — preferably multiple someones — to share it with.
One of the beautiful things about running friends that Sagal writes about is something I've also experienced: I have no idea why, but we feel no need to impress one another. We're just ourselves with each other, and that is plenty.
"You do not have to worry about being interesting. While running, anything becomes interesting, even the topic of running... Thus, don't think of your social runs as yet another time when you are obligated to be charming or fun or impressive — accept them as a time when you can be, and will be, gloriously dull."
Running is "the sport equivalent of a nudist camp," he adds. "We simply accept each other as we are, for in any other direction lies madness."
Amen to that, brother! And with that, I sign off for this week. Hope you get a chance to check out some of the races below, and especially to check out our writer Hollie Sick's new newsletter (more about that below) — I think you'll love it.
Your friend,
— Terrell
---
Become part of The Half Marathoner
Sign up for the full subscriber experience and get more in-depth stories about races, the mental and emotional side of running, race discounts and more, plus access to our subscriber-only Slack and Facebook groups. 
Here's what our paid subscribers have received recently:
Interested? Sign up for more here:
---
13.1 Scenic Half Marathons in the Heartland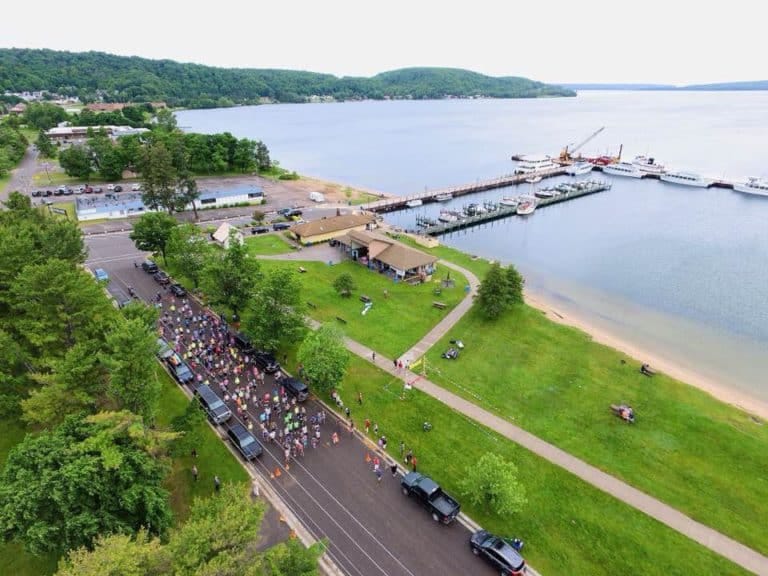 Fishers, Ind. | Saturday, May 18, 2019
With its tree-lined course around the Geist Reservoir that sits just northeast of the city, it isn't hard to see what has made this race a popular one — ample views of the 1,800-acre Geist lake throughout most of the course, which takes runners over five bridges and along the winding roads that surround the southern half of the reservoir. (More info here)
Seymour, Ind. | Saturday, May 18, 2019
This small Indiana city that's often called the "crossroads of America" thanks to the north-south and east-west railroad lines that cross in its downtown — and is perhaps even more famous for being the hometown of famed singer-songwriter John Mellencamp — hosts this annual late spring half that starts and finishes at Seymour High School. (More info here)
Highland Park, Ill. | Sunday, June 2, 2019
The tree-lined streets of Chicago's Highland Park neighborhoods are the setting for this half marathon, which takes runners on a tour of the areas made famous in movies made by director John Hughes back in the 1980s, including "Ferris Bueller's Day Off," "Sixteen Candles" and "The Breakfast Club." (More info here)
Aurora, Ill. | Sunday, June 2, 2019
You'll run this race entirely along the Fox River that flows through the heart of this small Illinois city less than an hour's drive from downtown Chicago, on the Fox River Trail, a paved pathway for bikers, walkers and runners that stretches more than 38 miles along the river. (More info here)
Brainerd, Minn. | Saturday, June 8, 2019
This year marks the 18th and final running of this beloved half marathon, which follows the wooded trails and tree-lined meadows of the Northland Arboretum, a 540-acre oasis of green space that is also home to a forest of Norway pines, many gardens and 20 kilometers of hiking trails. (More info here)
Duluth, Minn. | Saturday, June 22, 2019
The crystal blue waters of Lake Superior form the backdrop for your run along the entire route at this race — which is named for the former Olympian who twice won the event it's part of (the Grandma's Marathon) — that unfolds along the gently rolling hills of Old Highway 61 between the cities of Two Harbors and Duluth. (More info here)
Munising, Mich. | Sunday, June 30, 2019
With its mixture of paved backcountry roads and forest trails, this half offers runners the chance to spend 13.1 miles crossing the hills and mountain ridges of Michigan's Pictured Rocks National Seashore, within sight of its birch forests, sand dunes, cliffs and the beautiful shoreline of Lake Superior. (More info here)
Marquette, Mich. | Saturday, Aug. 31, 2019
Wide paved pathways and park roads along wooded forests, along with the breezes coming in off Lake Superior, form much of the scenic backdrop at this race along the Iron Ore Heritage Trail, a 47-mile-long running, walking and biking trail that commemorates this region's 160-plus years of mining history. (More info here)
Hutchinson, Minn. | Saturday, Sept. 14, 2019
Run along the south fork of the Crow River in southern Minnesota, just over an hour's drive from downtown Minneapolis, this race follows portions of the 63-mile long Luce Line Trail, a converted railroad whose history dates back to the early 1900s and today is known for its beautifully scenic tree-lined stretches. (More info here)
Eagle, Wis. | Sunday, Sept. 15, 2019
Part of a two-day running event that also features a full marathon, a 50-miler, a 50K, a 10K and a 5K, this half runs through the hills and trails of the 30,000-acre Kettle Moraine State Forest, which owes its beauty to the glacial formations that shaped the region many millennia ago. (More info here)
McHenry, Ill. | Saturday, Sept. 28, 2019
Filled with wildflowers, plentiful birds and other wildlife, lakes, ponds, creeks and trails among its many hills, bogs and wetlands areas, the 2,200-acre Moraine Hills State Park offers a race known for its natural beauty that's also within a short drive of Chicago. (More info here)
Sault Ste. Marie, Mich. | Saturday, Sept. 28, 2019
You'll need to bring your travel documents for this run across the International Bridge that stretches between the United States and Canada here along the coast of Michigan's Upper Peninsula, with views of the ships passing through the locks here in the world's busiest canal. (More info here)
Eagle River, Wis. | Saturday, Oct. 12, 2019
Run along the fast (and very flat) crushed limestone and dirt trails that make up the Three Eagle Trail, built on an old railway line that once stretched between the cities of Eagle River and Three Lakes, this race offers up a gentle course and gorgeous fall foliage, as the leaves here will be turning every shade of red, orange and gold this time of year. (More info here)
Ashland, Wis. | Saturday, Oct. 12, 2019
Run along a crushed limestone gravel trail of the Tri-County Corridor, a 60-mile-long rails-to-trails project that stretches from the lakeshore Wisconsin town of Superior all the way to Ashland, this race is famous for its views of the area's railroad trestles, wetlands, trout streams and the nearby woods of the Chequamegon National Forest. (More info here)
---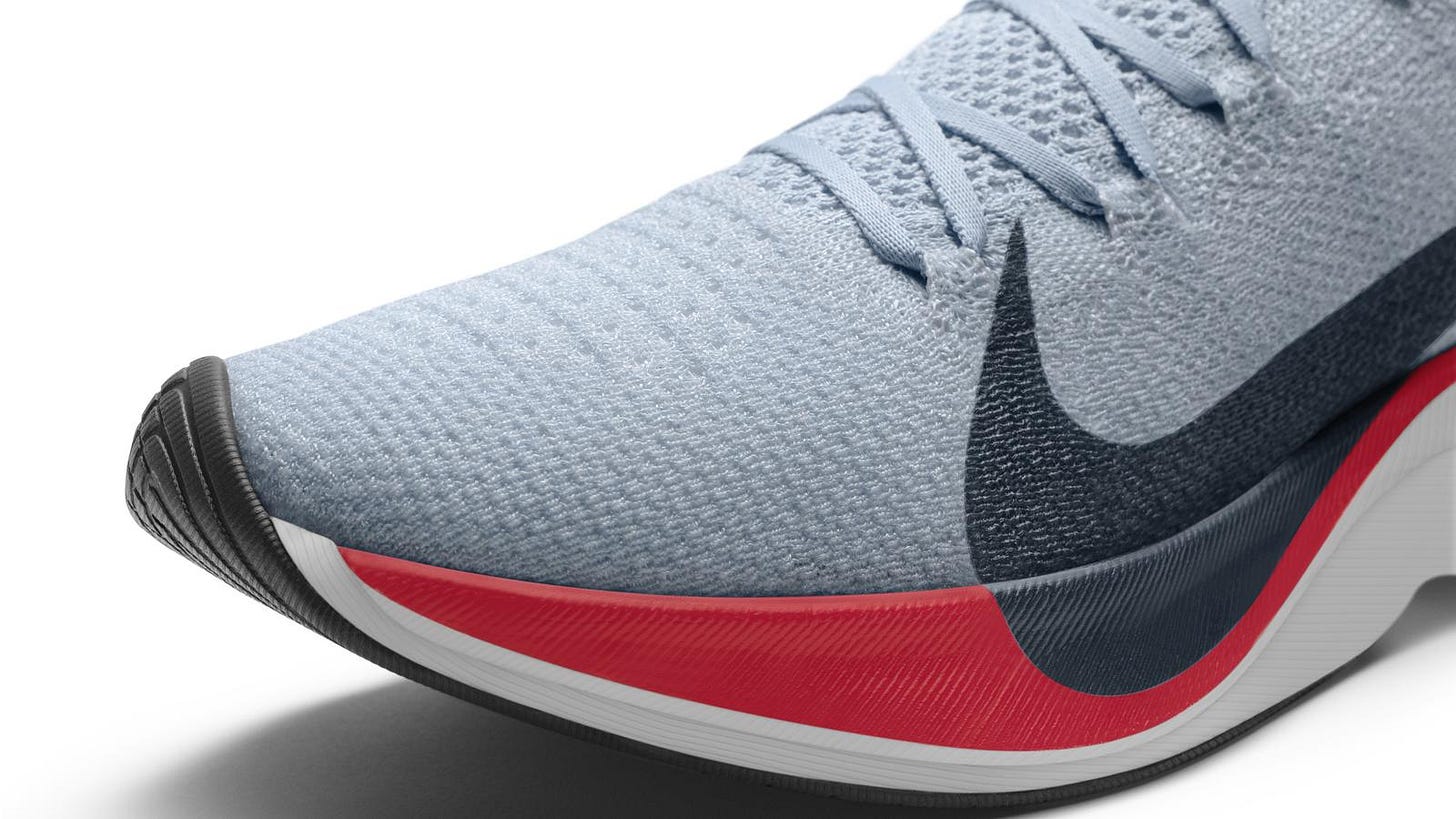 You've seen her byline here many times, so I wanted you to know of a brand-new newsletter that our writer Hollie Sick has just launched, in which she takes a look at some of the highest-profile running shoes on the market and asks whether they're really worth their (sometimes exorbitant) prices. You can read it here.
---
Driving winds and heavy rain knocked out many a Boston Marathon hopeful last April — including several elite runners — but not this 27-year-old nurse anesthetist from Tucson, Ariz., who came in a surprise second and captured the heart of the running world. This year, she aims to finish in under 2 hours, 30 minutes, thanks to twice-a-day training runs that have her logging more than 110 miles a week.
---
That's it! I hope you've enjoyed this week's newsletter. Please feel free to drop me a line anytime and let me know if you have any feedback or suggestions for a future issue. I'd love to hear from you.