The lifespan of a running shoe: How to know when it's time to say goodbye
Plus races in Bermuda, Fort Collins, Seminole Canyon S.P., Ipswich + Sierra Leone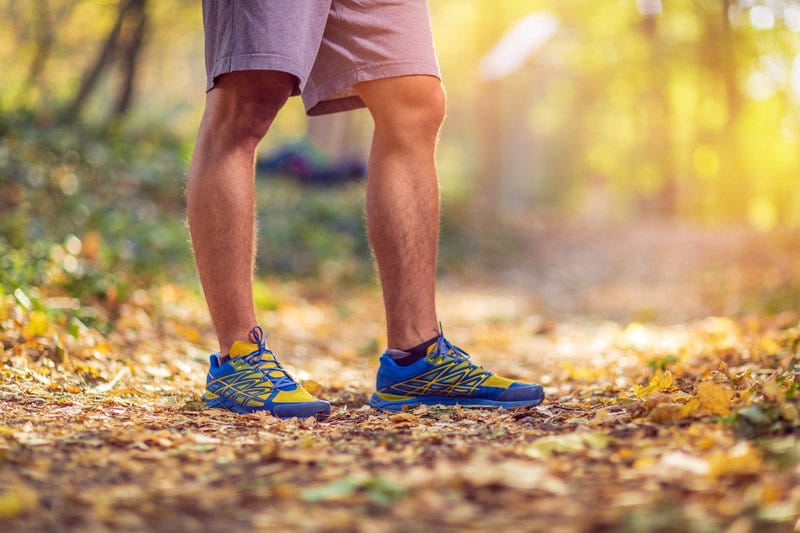 Most runners know they need a good pair of running shoes. That's it. But when you start running regularly, you will begin to realize your running shoes don't feel as good as they once did.
Like a mattress, over time, running shoes break down. The more you wear them, the faster they break down. So while you can wear running shoes outside of running, you are only breaking them down more quickly.
Running in a broken down or worn-out shoes will cause an injury just as easily as running in the wrong footwear. How do you know if your shoe is broken down? Is it mileage? Holes at the top?
How to know your shoes are worn out
Worn-out tread: If you flip over your shoe and the tread on the bottom is bald like a tire, it's time for a new shoe. (In fact, it was probably time more than 100 miles ago!)

Their age: Most running shoes compress after two years. Even if you've only worn them a handful of times, you won't get the same mileage out of them.
The general rule of running shoes is, you should retire them anywhere after about 400 to 500 miles of use. It's a vast number and doesn't have to do with size or weight. The length a running shoe lasts more has to do with the running shoe, how you're using it, and your form.
If you are using your shoes for working, standing, or walking casually, that causes them to wear out faster. Someone who wears their shoes every day for an 8-hour job will likely wear out their shoes more quickly than someone who runs 40 miles a week.
There are plenty of people that count the miles on their shoes to the hundredth. I don't.
I know if it's been over 6 months and they don't feel as good as they once did, I'll probably replace them. Expensive? Yes. Cheaper than getting injured? Also yes.
If you strike very heavy on your toes, chances are you'll get less life out of a shoe because the forefoot will wear out quickly.
How to know when your shoes are worn out
You cannot remember the last time you replaced your shoes, but you know it's "been a while."

You haven't changed your training, but your legs, feet, or shins are sorer.

You start to have small aches and pains in both legs.
Time guidelines
You use your shoes every day: Whether you are running every day or using them for standing if they are used every day, replace them every 3 to 4 months.

If you use them 4 to 5 times a week, replace them about every six months.

If you use them 2 to 3 times a week, once a year is typically fine.
Also, keep these things in mind
Older shoes and last year's models typically wear out faster. Why? These shoes might have sat around in a warehouse for a year and the cushioning has already started to deteriorate. You should never pay more than 50% for a shoe that is older than 2 years. It won't last more than 50% of its original life.

Rotating shoes will help shoes last longer because you'll be using them less and your shoe cushion will be able to recover between workouts or use.

Untying your shoes helps them last longer. When you slide on your shoe, you break down the heel counter in the back. It will break down the shoe faster and can also cause Achilles issues. Always untie your shoes.
Running shoes are the most essential piece of gear you own. It's necessary to take care of and replace them as needed. There is no perfect way to tell if your running shoe is worn out but when in doubt, err on the side of caution.
What do you think? What has your experience taught you about running shoes (and any other gear) that we all ought to know?
— Hollie
---
Become a member and save $15
If you've signed up for a paid membership to The Half Marathoner so far, thank you SO much — you help make this whole thing possible (and keep it ad-free!).
If you haven't yet, sign up today and save $15 for your first year, and get more of everything we do.
---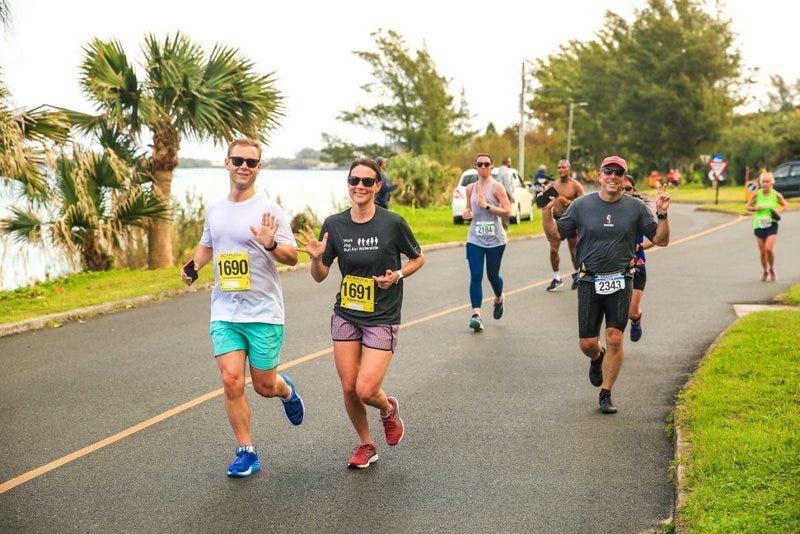 Hamilton, Bermuda | Sunday, January 17, 2021
Featuring a one-miler on Friday, a 10K on Saturday, and a half and full marathon on Sunday, this weekend full of races brings hundreds of runners to the streets of Bermuda's capital city for a big, looping run around this 21-square-mile island out in the Atlantic, just off the coast of North Carolina. From the starting line in Barr's Bay Park, you'll follow a rolling route around the island — there are some hills, but also plentiful views of the crystal-blue ocean as well as Bermuda's famed pastel-colored houses with stair-step ceilings. (When I ran this race many years ago, participants' names and race numbers were printed in the local newspaper on the day of the race, so people would call out my name as I ran by through their neighborhood.)
TBA | Sign up here
---
Seminole Canyon State Park, Texas | Saturday, Feb. 29, 2020
The second in a series of eight running events throughout the year known as the Texas Trail Running Eco Series — which take runners to far-flung places around the state like the hills of Palo Pinto Mountains State Park and the beaches of Mustang Island — this race unfolds along a combination of single-track trails and backcountry jeep roads deep in the Chihuahuan Desert. You'll run just a few miles from the U.S. border with Mexico and get to take in some truly spectacular views of Seminole Canyon and the waters of the Rio Grande during the race — and if you're up for it, the race also hosts a full marathon and even a 50-miler.
$85 and up | Sign up here
---
Makeni, Sierra Leone | Sunday, May 24, 2020
The world's "craziest and most worthwhile marathon" in the words of Runner's World magazine, thanks to a race route that takes you romping through lush jungle forests just outside the city of Makeni while raising money for Street Child, a charity that works to get children in the west African country off the streets and back into family homes and schools. You'll also run through tiny villages where locals will be out on the streets to give you a high-five as you run past — and see many of the people who will be helped by the trip you'll take, as it is part of a five-day mission that will introduce you in-depth to Sierra Leone and the work that Street Child does there.
$430 and up | Sign up here
---
Fort Collins, Colo. | Saturday, Sept. 12, 2020
A run along some of the more than 20 miles of trails that wind through the valleys and hillsides of Colorado's Loray State Park, whose nearly 3,000 acres are nestled among the foothills of the Rocky Mountains just outside Fort Collins. The race "covers a variety of terrain, with a mix of moderately technical and non-technical trails," organizers say, as the half marathon ascends to about 7,000 feet above sea level in its first half, followed by a "rapid and somewhat technical descent," along gently rolling hard-packed single-track trails. Throughout, you'll be treated to stunning views of the nearby Horsetooth Reservoir and the Great Plains beyond.
$70 and up | Sign up here
---
Ipswich, Mass. | Sunday, Nov. 1, 2020
A run along the marshes and oceanfront roads of the coastal area known as Great Neck, a place where European settlers first arrived in the 1630s and where you'll take in views of beautiful homes whose history dates back to the pre-Revolutionary War era. Part of a 10-race series in the region that runs from April through December, the Ocean View Half features its most scenic stretch between miles 7 and 10, as you make your way around Great Neck, which is surrounded by water on three sides (and features a view of Little Neck across the water from the route).
$79 and up | Sign up here
---
A song to run to today
"Just The Way You Are" from the album Doo-Wops & Hooligans by Bruno Mars.
Want to hear all the songs we include in our newsletter? Listen to our full playlist on Spotify here.
---
Until next time...
"How awesome would it be to approach running like a kid — to want to run because it's fun? Or to actually crave running because the steady, rhythmic motion makes you feel good? Even a short run can change your mood for the better, reset your day, and help you make big decisions purely because you're in motion and your brain works differently on a run than when you're sitting at your desk.
Focus on how running can make you feel, and the body benefits will come. That mind shift alone will make running way more appealing — and maybe even a little easier." — Lisa Jhung, author of Running That Doesn't Suck.