Conversations I've loved (and you might have missed)
Let's take a Labor Day breather + our training plan for the week of Sept. 7-11
Good Sunday morning, my friends! ☀️ I hope you're having a wonderful Labor Day weekend so far — and getting some great running in as well as some well-deserved time off.
For today, I thought we'd take a look back at some of the conversations I've been so lucky to have with some amazing people in running over the past year — and that you might have missed, especially if you're a newer member. I learned SO much from every one of these, and I hope you will too.
(I'm also talking with a few of them about coming back to join us for live Q&A-style chats in the next few weeks, so stay tuned!)
— Terrell
---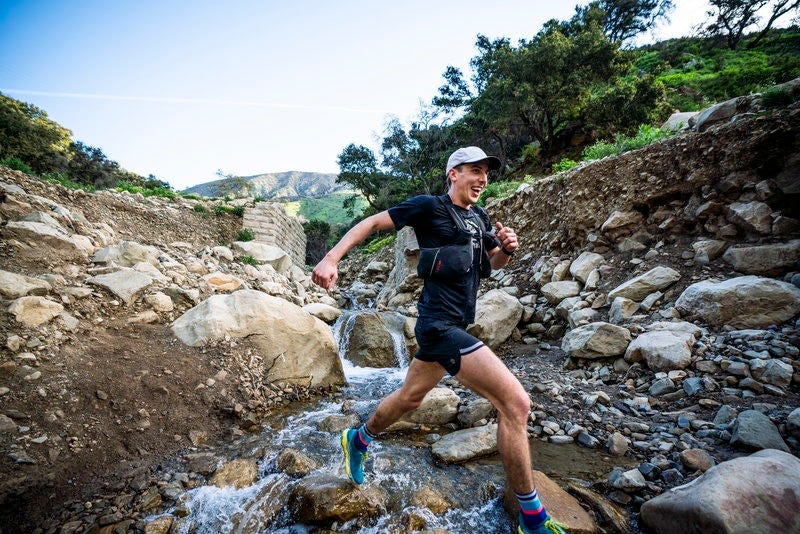 Back in April, I had the chance to speak with Chicago-based running coach Wes Judd (whom you can follow on Twitter here) about the challenges we've all been facing with life under quarantine. He understood how many people feel their lives and challenges have been interrupted right now, but that he's seen amazing examples of resilience:
"I think people, runners, it's like water. It's a river, it needs to flow and runners need to run and challenge themselves. Whether that's in a big city marathon or doing 120 laps around their building, they're going to find something to do."
---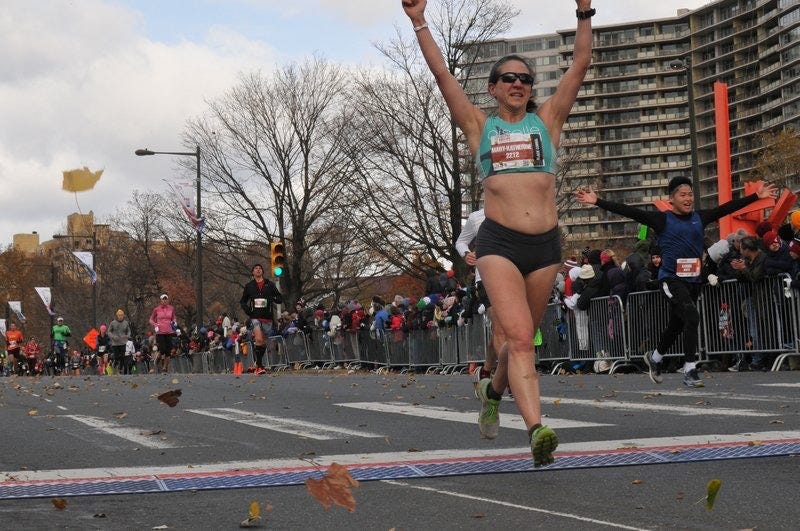 When I spoke with Mary-Katherine Fleming, the running coach who founded Fitness Protection Program, back in May, we had a really lively conversation about the state of running today without races, what runners can do about it, and how to approach what's happening now mentally. Especially around the modern obsession with speed:
"The whole industry is geared around pace, pace, pace, pace, pace, mileage and races. It's all so performance driven that it's hard to just sort of remember that this is for health and health is kind of almost, it's kind of the opposite of performance."
---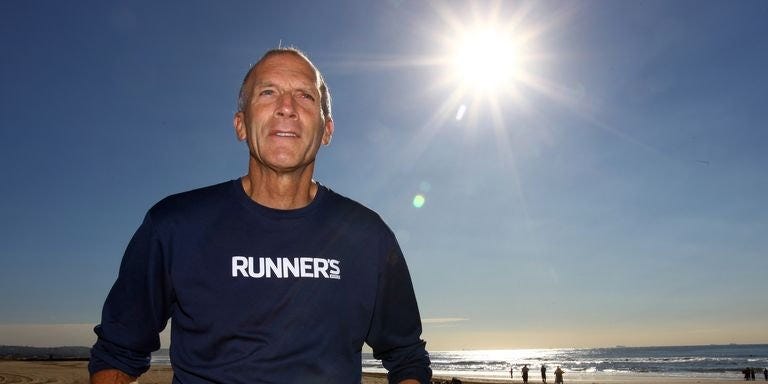 This is one of my all-time favorite people I've ever talked to, partly because even though we're in the middle of a pandemic, Bart got me looking on the bright side and showed me how to keep my spirits up (even though this has been really tough for him too!). My favorite line from our conversation:
"You never waste training. Training should be fun and you should be wanting to do this. I never went out for a run and said, you know, I hope this benefits this race or whatever. I just liked to do it and that's why I really want people to keep it fun."
---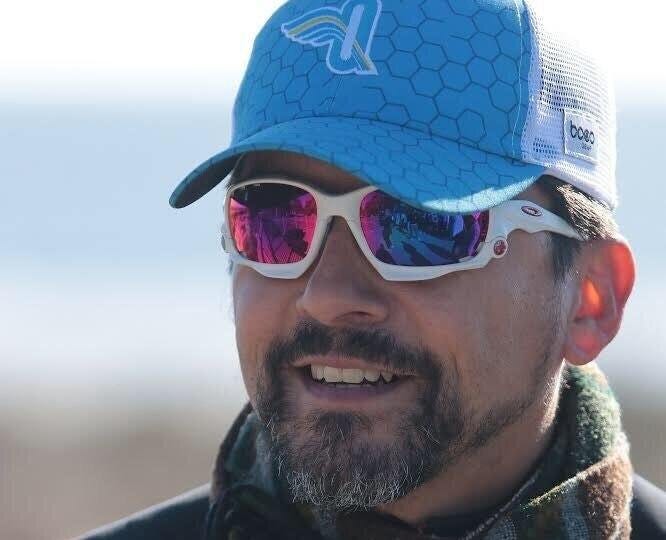 When I spoke in mid-May with Rogelio Quintanar, a Brunswick, Ga.-based running coach and head of Quintanar Running Company, the pandemic was well underway. So his clients were looking for ways to challenge themselves while also dealing with everything else that was going on:
"I think it's really important to meet individuals where they're at. [My clients] have robust lives. They have jobs, they have partners, they have children, they have other things going on that are maybe as important, less important or more important than running."
---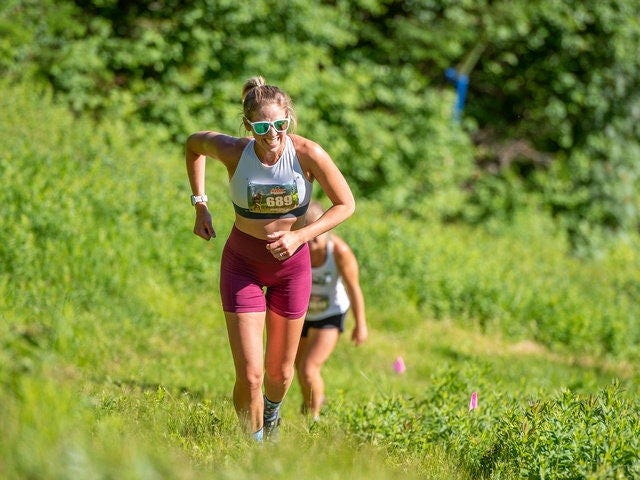 Sarah Canney — the running coach who founded Rise Run Retreat, an annual four-day running retreat just for women that takes place in the mountains of New England — was an absolute joy to talk to. Our conversation went in a lot of different directions, but ended up with some great advice that still holds true:
"Giving your best to something on one day might look one way and giving your best to something on another day might look a a completely different way. It doesn't always have to measure up to some external or internal expectation. I think that's the biggest thing for this time, because there is so much going on in terms of homeschooling and working from home and add that to this kind of low level of stress that exists because of what's going on in the world right now. Giving yourself some grace at this time is probably the best way to go."
---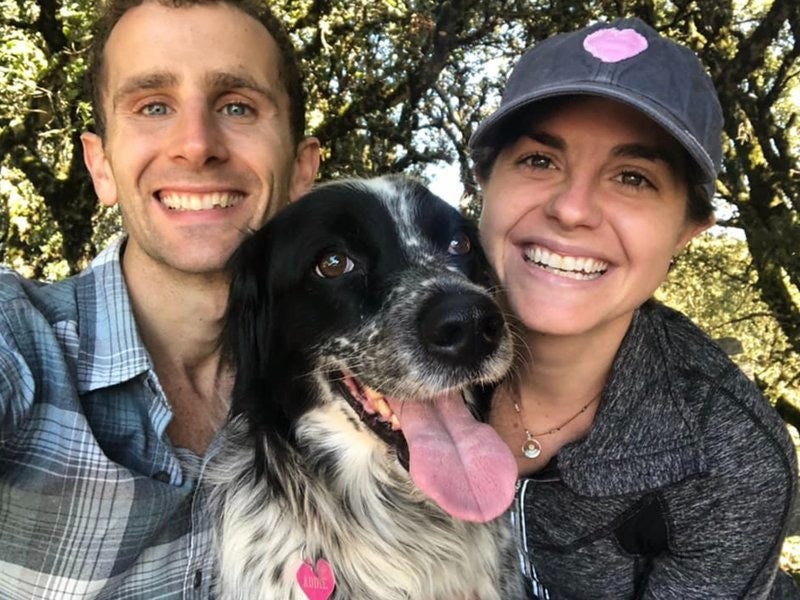 I can't tell you how excited I was to speak earlier this spring with David and Megan Roche, both of whom are highly accomplished runners — each has won USA Track and Field's Trail Runner of the Year award — and the authors of last year's The Happy Runner. Of the (many!) things they had to say that resonated with me, this is one I remember well:
"This is the first time globally that we've collectively all experienced the same thing... For me, just seeing the power of people connecting over that and people coming together to share in [it] — when have we ever experienced adversity that can be shared in this way? It's been uniquely challenging, but also at the same time I think uniquely beautiful too."
---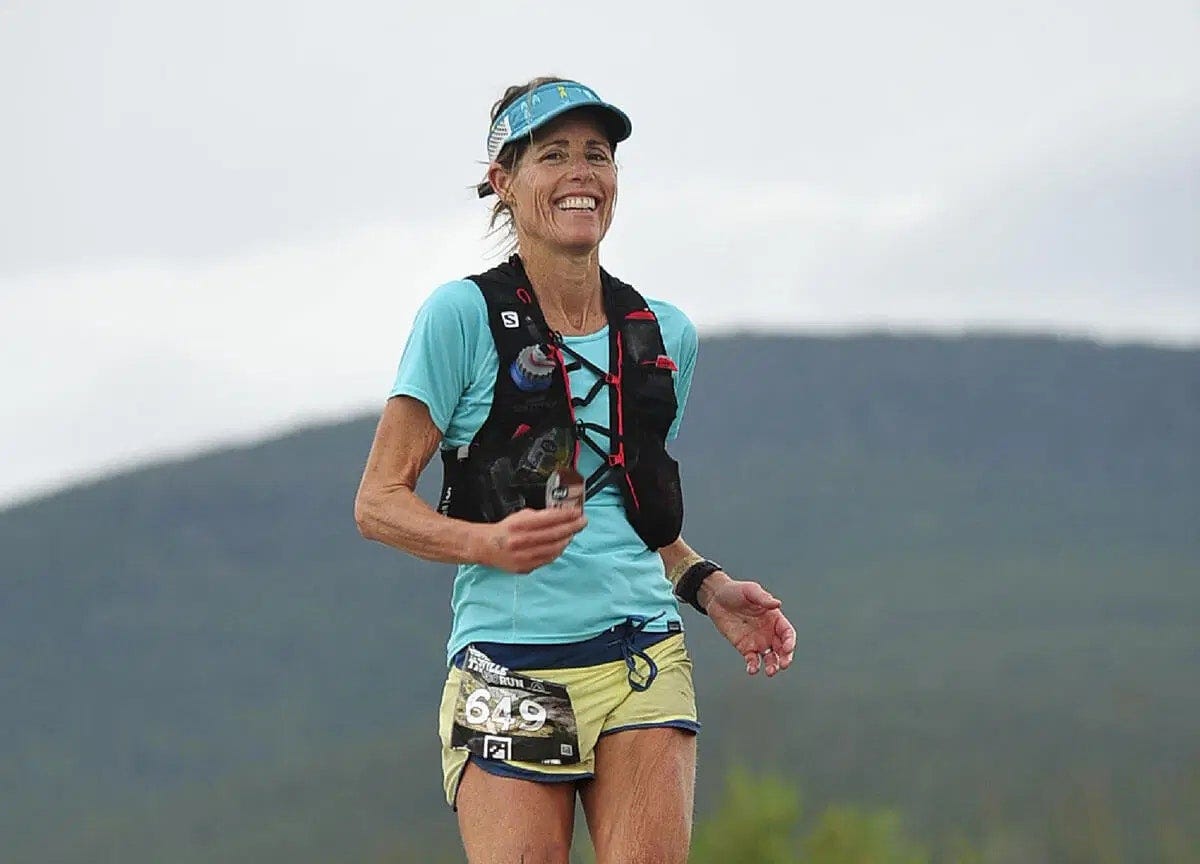 It was an incredibly huge treat for me to talk with Katie Arnold, one of the world's best ultra runners and the women's champion in the 2018 Leadville 100 Trail Run, about her book Running Home (which I loved!). Caring for her father at the end of his life, which Arnold recounts so beautifully in the book, left her in a fog of uncertainty — not unlike the one we're in now
"That was really what I learned in grieving for my father — being in that fog was it felt like you were very lost, but it was quite generative at the same time. It was a creative place. I think this is too, but we're just in the thick of it right now. I'm trying to come up with schedules and what am I doing? And then I'm like, wait, I just have to just trust that this is unfolding the way it's supposed to."
---
Our training mileage this week
This week, we add two miles to our training plan, for a total of 26 miles. Are you ready?
The 9-mile long run (scheduled for Saturday, Sept. 12) is the biggest challenge of the week, of course — but note also our miles on Tuesday-Wednesday-Thursday:
Sunday, Sept. 6 — 2-3 miles

Tuesday, Sept. 8 — 4 miles

Wednesday, Sept. 9 — 6 miles

Thursday, Sept. 10 — 4 miles

Saturday, Sept. 12 — 9 miles
Have an awesome, awesome run out there today — and a great day off tomorrow. 👍