We get better by focusing on strengths, not weaknesses
Plus 10 Switzerland half marathons for 2019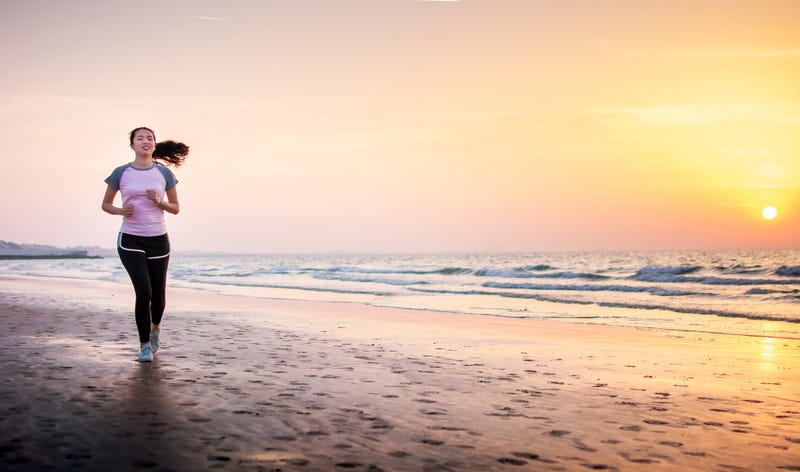 "I've always gotten a lot of satisfaction by being the big girl everyone thought they were going to beat." — Allie Kieffer
Have you ever heard of Allie Kieffer? Probably not, but there's a good chance you will after this weekend.
The 31-year-old former collegiate runner, who surprised many by finishing fifth at last year's New York City Marathon — beating her previous best by 26 minutes! — is expected to hold her own with the best runners in the world at this year's race, which runs this Sunday morning.
So what's so special about that? Nothing, really — except for the way Kieffer has held strong in the face of heavy criticism for the way she's approached her career.
Even though she looks like someone with a "normal" body to you and me — like in this New York Times profile — Kieffer doesn't have the kind of rail-thin physique most elite runners possess.
Over the years, she's been urged to adopt strict diets to bring down her weight so she'd look more like other elite runners, the thinking being that she wasn't achieving her potential because she wasn't doing things like everyone else did.
After listening the critics for years on end, finally she gave in, as she describes in this profile in Self back in January. Around 2012, she began a hardcore fitness program designed to bring her weight down, during which she tracked all the calories and fat she ate, and cut out "entire food groups with unhealthy determination."
And where did it get her? Injured.
The cost of all the focus on her weight led to a stress fracture in one of her tibias, which prevented her from competing in the trials for the 2012 Summer Olympics.
That, she says, was a wake-up call that showed her how unhealthy it is to focus on a specific number on the scale — that it "will always be an unhealthy shortcut to an end-goal, laden with tremendous physical and emotional consequences."
Since then, Kieffer has focused on running the way she wants to run. She moved from where she'd trained in Boulder, Colo., back home to New York City, where she found a job as a nanny that allowed her to run with a less competitive approach.
That led to running regularly in Central Park, meeting friends and joining CrossFit. She started running more miles, and started getting faster — a lot faster, without following the weight-loss regimen that had been recommended to her by coach after coach.
It obviously worked. She won the Miami Marathon in 2016 (after switching from the half the night before!) and this year's Doha Half Marathon, which was run in the Persian Gulf city back in January.
Lindsay Crouse, who wrote this profile of Kieffer this past weekend, perhaps put what she's accomplished in the years since her body broke down best:
"... Kieffer has given us a powerful example of what can happen when we stop trying to force ourselves to meet preconceived notions of how to achieve success — especially unhealthy, untrue ideas — and go after our goals on our own terms. When we focus less on fixing what we consider to be inadequacies and more on reinforcing our strengths, we can realize potential we didn't even know we had."
To me, that's the most powerful lesson that Kieffer has to teach us. I don't know about you, but I definitely don't possess the body of an elite runner. And even though at age 47, you'd think that might not be something I'd obsess about, I'm definitely conscious of the fact that I don't look like the archetypal runner you see on the cover of Runner's World.
(I've even been teased when I approached the check-in table at a race I went to a few years ago, when I was asked if I was running in the half marathon. "You sure don't look like a runner," the woman giving out race packets said to me. Welp.)
I've kicked myself for not being able to do things others do, or to do things in the way they do them. But I think Kieffer tells us powerfully: that's nonsense. None of us is exactly like everyone else, and each of us has our own talents, gifts and strengths.
It's a fool's errand to spend our limited time and energy trying to be a version of someone else; we'll go so much farther — and enjoy the journey so much more — when we just focus on being ourselves, getting better at our strengths, and letting the rest go by.
That's what I'm going to (try to) do. It won't always be easy and there will be days I'll backslide. But I think this is the way to go.
What do you think?
Your friend,
— Terrell
---
Join The Half Marathoner Community
Not yet signed up for our paid newsletters? Get more in-depth stories about races, the mental and emotional side of running, race discounts and more, plus access to our subscriber-only Slack forum. Learn more here.
---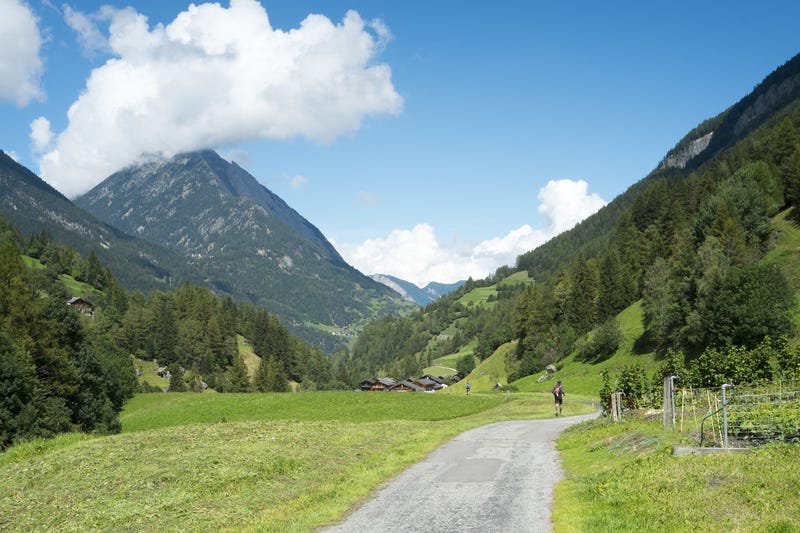 From Aigle to Zurich, and from Lausanne to Geneva, half marathon races you'll love running if you're planning on traveling to Switzerland next year.
---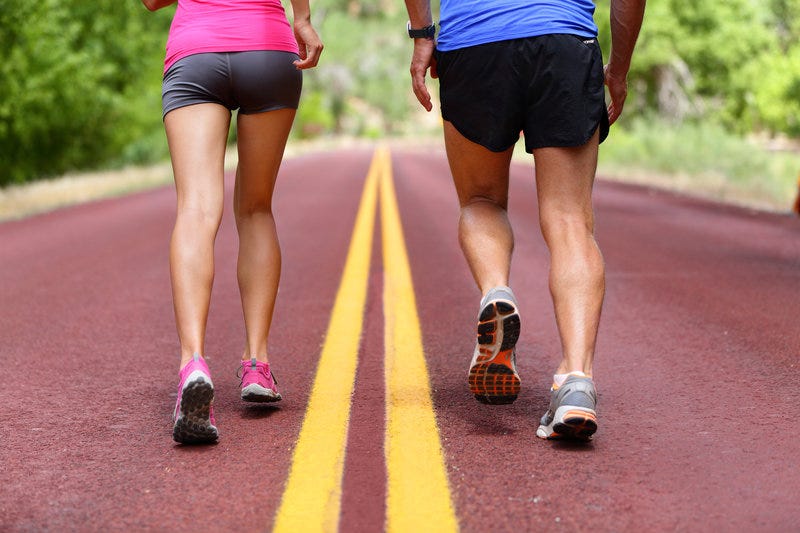 Want to make sure your running shoes last as long as possible, through half marathon after half marathon? (Or marathon after marathon?) Then follow these tips.
By Hollie Sick • Full story here
---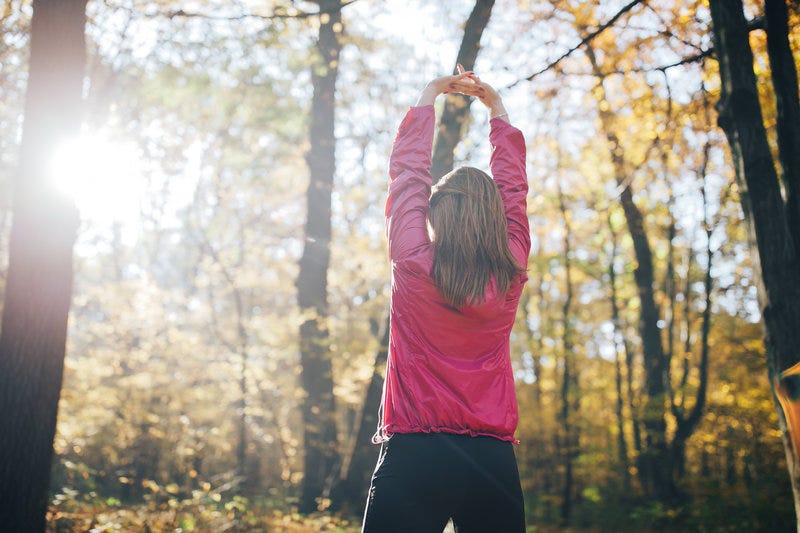 Taking time off from running doesn't have to be a bad thing, especially if you've experienced an injury. However, it's important not to just "jump back in."
By Hollie Sick • Full story here
---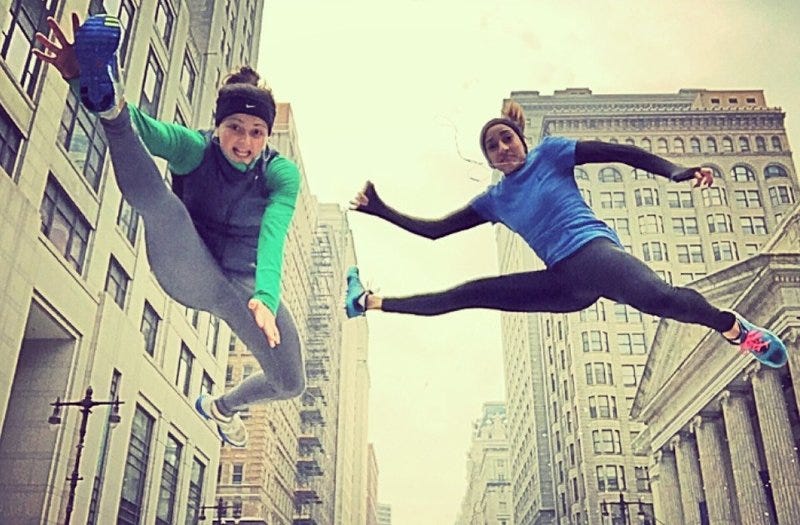 Now that the days are getting shorter and temperatures are dropping across the country, all of a sudden we're back to cold-weather running, especially for those of us who train outdoors. Here's how to be prepared.
By Carissa Liebowitz • Full story here
---
I'll admit, I didn't know what all the fuss was about with "the wall" until I knew what all the fuss was about with "the wall." I ran a bunch of long runs before my very first marathon including four 20-milers. But then, it happened.
By Carissa Liebowitz • Full story here
---
Let's Go Run There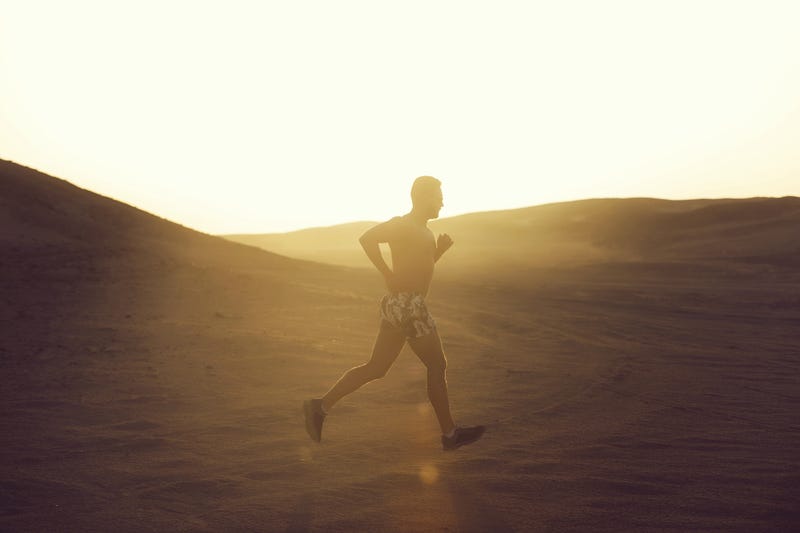 One of the world's most difficult, yet most unforgettable, race experiences awaits on the sands of the Sahara Desert, between a pair of remote towns along the Morocco-Algeria border in western Africa. You'll encounter blazing sun, sand and wind out on this point-to-point run between the towns of Auserd and Smara, and stay with local families in tents where the creature comforts of modern civilization are far, far away.
Runs Wednesday, February 27, 2019 — details here.
Our own Carissa Liebowitz will travel to the other side of the world next year to run the full marathon at this awe-inspiring race, which (quite naturally) bills itself as "the highest and most adventurous marathon in the world." If you sign up, know that you're gonna need to be there awhile — race organizers recommend a three-week stay in Nepal before the race to become accustomed to the altitude (you'll start at over 14,000 feet above sea level). The half marathon is a net downhill route, but filled with treacherous terrain — so watch your step.
Runs Wednesday, May 29, 2019 — details here.
It's difficult to believe that you can run a marathon or half marathon on the frozen, icy surface of Antarctica, but several dozen will make the arduous journey there this December. After traveling from Chile, you'll make your way during the race along groomed trails near Union Glacier, running on solid ice throughout. And you'll need to have some money saved away — the entry fee is just over $18,000.
Runs Thursday, December 13, 2018 — details here.
Take your chance to run "the ragged edge of the western world" at this race along California's Highway 101, which unfolds through some of the most jaw-dropping coastal scenery you'll find anywhere in North America. Strictly speaking, there's no half marathon at this event (which I ran back in 2012), but there are 26.2-mile, 21-mile, 11-mile, 12K and 5K distances offered. The longer distances are the most scenic, taking you through Big Sur and around Hurricane Point, before finishing in gorgeous Carmel, Calif.
Runs Sunday, April 28, 2019 — details here.
With the famed New York City Marathon almost upon us this coming Sunday, if you have the chance you should also check out its 13.1-mile sister race, the United Airlines NYC Half. The course has changed since I ran it back in 2010, but you'll get the chance to run all the way around Central Park, after running through Brooklyn from the start in Prospect Park, past the Empire State Building and through midtown Manhattan. Just an amazing, once-in-a-lifetime running experience.
Runs Sunday, March 17, 2019 — details here.
---
Save on the Santa Hustle Race Series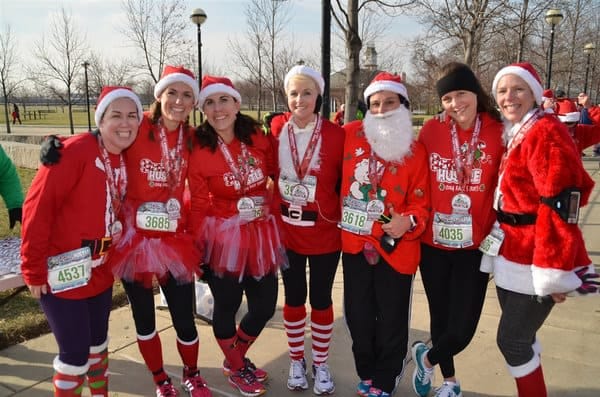 Use the discount code "HM5" to save $5 off the entrance fee for each of these: