Discover more from The Half Marathoner
A running newsletter that isn't (just) about running
Over 42,000 subscribers
This time is different (for real)
Plus races in Dingle, Pacifica, Kilkee, Henderson + Fort Collins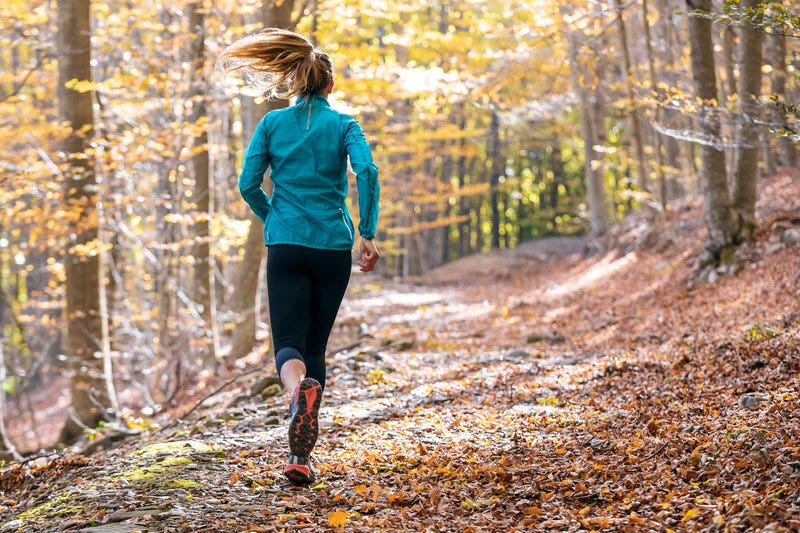 "The biggest way I stay motivated is to run with a group of friends. Sometimes it's hard to get going by yourself, but if you have a plan and a meeting time, you know this run will happen for sure. It's a way to have fun — while also getting in a workout. Plus it distracts from pain, helps you fight fatigue, and gives you that extra push." — Allyson Felix, winner of nine Olympic medals in track and field
Today, I got accepted in the drawing for next year's United New York City Half Marathon — I think, anyway. As I write this, my credit card has been charged for the entry fee but I haven't yet received an email confirming it. So, I'm keeping my fingers crossed as we speak.
Regardless, this is something I'm really looking forward to for a couple of reasons: a) I ran it back in 2010 and I think it'll be a blast to run through New York City again on the new course they've since designed, and b) I'm ready to reach for a big goal.
Earlier this year, I'd planned on running a 10-miler here in Atlanta and a half marathon on Thanksgiving Day, but things haven't worked out between my training, working, and taking care of family things — and if you've been a regular reader for some time, you'll remember that's something that I (and lots of other readers) struggle with.
But there's four months between now and race day on March 15, 2020 — that's plenty of time to put aside excuses, re-commit to training, and get ready for the distance.
I share this with you because sometimes I'm not entirely happy with myself and my own level of commitment, and I wonder if you guys struggle with the same things. While it's certainly okay to let yourself off the hook now and then, if you do it too often, then letting yourself off the hook becomes the norm rather than the exception.
So I'm putting this out there (I think! 😊) as a way to declare it publicly and hold myself accountable — I don't want to put it off any longer. I'm inspired by this writer, who wrote about finally breaking four hours in a marathon after several failed attempts:
"That to me is the beauty of the sport. It allows you to be competitive with yourself. You set your own goals. You decide how to challenge yourself. You don't need to compare yourself to anyone else."
If you guys are interested and available that weekend, I'd even love to have a meetup for subscribers, when we could get together in person.
Even if you're not running the race, it would be a blast to run together through the streets of New York on the day or two before the race. (And if New York doesn't work out, we could figure out another date.)
Are any of you guys up for it? Let me know!
Your friend,
— Terrell
---
Become a member and save $15
To everyone who's signed up for a paid membership to The Half Marathoner so far, thank you SO much — you help make this whole thing possible. If you haven't yet, sign up today and save $15 for your first year, and get more of everything we do.
---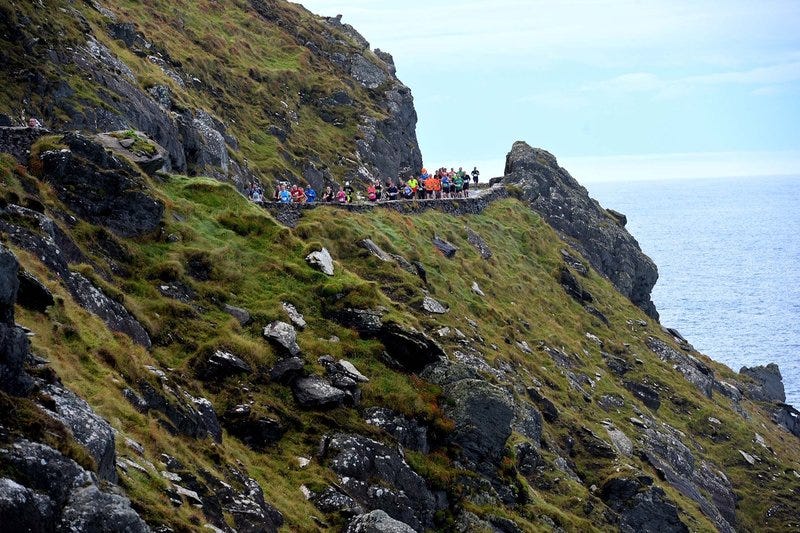 Dingle, Ireland | Saturday, Sept. 5, 2020
A once-in-a-lifetime run along the Dingle Peninsula in the part of Ireland known as the Wild Atlantic Way, a tourism trail along the country's western and southern coasts known for its rugged, soaring cliffs and spectacular bays. It's been called Ireland's most scenic marathon thanks to the stunning views as you run through the area known as Slea Head, passing by the famed crucifix along the road with the Blasket Islands off in the distance. The half marathon finishes in the small village of Dunquin, right in front of a local pub called Kruger's Pub.
$71 and up | Sign up for the waiting list here
---
Fort Collins, Colo. | Sunday, April 19, 2020
Voted the state's number-one half marathon several years ago by Colorado Running magazine, this race offers stunning views of the iconic peaks of Horsetooth Mountain and Arthur's Rock, along a course with paved surfaces and bike trails, including some steep hills. You'll need to be ready for high elevations at this race — the course hits a peak of just over 5,600 feet above sea level at its first big hill (the appropriately named "Monster Mountain"), and finishes at just under 5,000 feet.
$75 and up | Sign up here
---
Pacifica, Calif. | Saturday, May 30, 2020
This race isn't quite 13.1 miles — its half marathon is actually 12.5 miles long — what it lacks in distance, it more than makes up for in the challenge, as one writer for the San Francisco Chronicle said "it's the steepest trail in the Bay Area, bar none!" The race starts and finishes in San Pedro Valley County Park, just south of Pacifica, and from there heads into the hills of nearby McNee Ranch State Park, along stretches of what organizers describe as the "infamous" Alta Vista Trail, which climbs some 1,200 feet over a single mile. This is one "cruel and beautiful" race indeed.
$57 and up | Sign up here
---
Kilkee, Ireland | Saturday, July 11, 2020
A simply gorgeous run almost entirely along the coastal roads of Ireland's Loop Head peninsula, out on a stretch of the seaside highways that make up the Wild Atlantic Way. From the starting line in Kilkee, which looks out onto the beach and bay, you'll run west out toward the peninsula, where you'll get to see sweeping, panoramic views of the ocean from high atop cliffside highways. You'll pass by the Kilkee Cliffs and islands like Illaunonearaun off in the distance as you make your way to the turnaround point, and then get to see it all a second time on the way back.
$60 and up | Sign up here
---
Henderson, Nev. | Saturday, March 7, 2020
A scenic (and hilly) desert trail run through Sloan Canyon inside Hidden Falls Park just south of Henderson, which itself lies just a short drive from nearby Las Vegas. You'll take in plentiful views of the mountains and hills all around, the gorgeous rock formations that this region is known for, and lots of rocky, desert terrain — as well as lots of climbs and descents through the hills of Sloan Canyon, along the Armagosa Trail and Heart of Henderson Loop. You'll even be able to see the Las Vegas Strip in the distance from many points on the trail.
$69 and up | Sign up here
---
If you love running really long distances — and listening to stories told in a Scottish accent — then you'll love this endearing conversation series about runners who've experienced a life-changing endurance event, and share how that event helped them through some of the darkest and most challenging parts of their lives. Start with this episode.
---
Excellent, step-by-step instructions for how to make sure your data is kept private, for any mobile device or fitness tracking app. While I'm not an electronic security expert, I'm a little freaked out by what we've learned over the past year about how our devices track us (to the point that I've uninstalled Facebook from my phone). This is a really important wake-up call for us all.
---
A song to run to today
"Our Lips Are Sealed" from the album Beauty And The Beat by the Go-Go's.
Want to hear all the songs we include in our newsletters? Listen to our full playlist on Spotify here.
---