Discover more from The Half Marathoner
A running newsletter that isn't (just) about running
Over 42,000 subscribers
The process of becoming is better than being
Plus 10 international island half marathons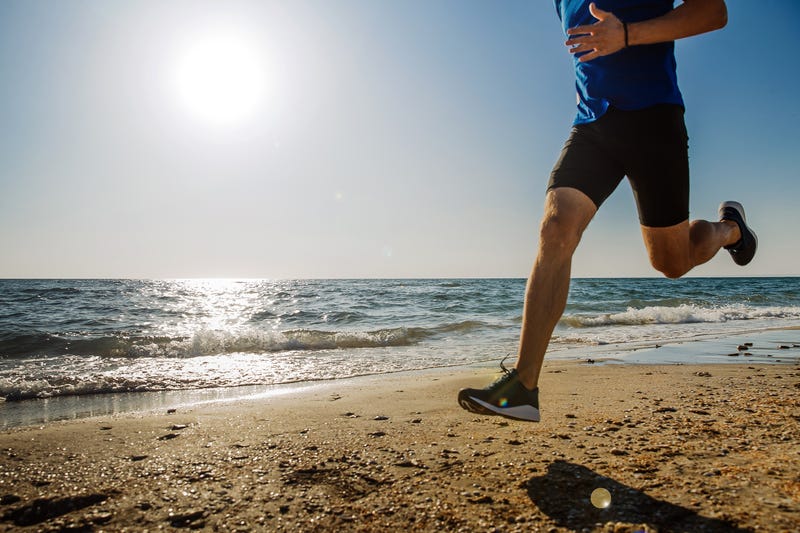 "Some days it just flows and I feel like I'm born to do this, other days it feels like I'm trudging through hell. Every day I make the choice to show up and see what I've got, and to try and be better. My advice: keep showing up." — Des Linden
Those words, by the winner of this year's Boston Marathon, describe what all of us feel when training gets difficult, when we're running those long miles and we don't really want to.
When the couch, or the kids, or just lounging around the house seems more appealing than lacing up our shoes and going for a run. Especially when it starts getting as cold as it is now already in some parts of the country.
Some days that voice that says "let's slack off" can be pretty loud. But lately, for me, it's been quieter, allowing my "let's do this!" voice to come back to the fore.
I've been more consistent with my running lately, getting in a pair of great runs this past weekend and hopefully a 5K on Thanksgiving tomorrow morning, when I'll be with my family, back in my hometown where I grew up. (And perhaps a 10K or half this weekend, though we'll have to see about that.)
My point isn't to blather on about myself, however. (You hear enough of that every week from me, right?!) Rather, it's to notice the gratitude that I've been feeling lately that I get to do this, that my health is in a place where I can run regularly.
Not sure why it's happening, but lately I find myself more and more just stopping to take a moment and look at my son, my children, my dog Murphy, and all of the people who are a part of my life.
A big part of the reason I run is for them — I want to be around for a long, long time to see them all grow up and for us all to grow older together.
And an equally big part is each and every one of you guys.
Because this is a time of year when we give thanks, I want you to know how important each of you are to what we do every week here.
The emails you send, the questions you ask, the comments and suggestions you offer — they all help shape our newsletter, our website, the stories we write, and everything in between.
Thank you for taking the time to write in, to let me know what's going on in your running life and your "real" life, and for letting us into your inboxes every week. It means the world to me and to our team: Carissa, Hollie, Sujin, Laura and Elijah.
I sincerely hope you get to take some time off this week and enjoy your loved ones. And if you can't, know that you're in our hearts and our thoughts, and we'll be back together again next week.
Your friend,
— Terrell
---
Join The Half Marathoner Community
Not yet signed up for our paid newsletters? Get more in-depth stories about races, the mental and emotional side of running, race discounts and more, plus access to our subscriber-only Slack forum.
---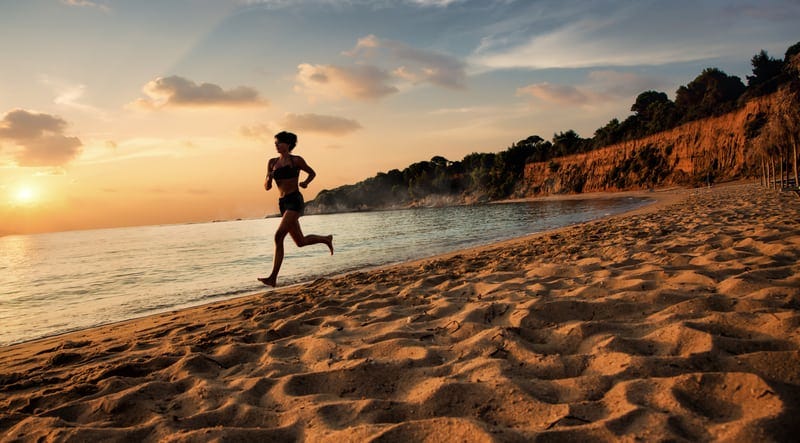 A half marathon on Easter Island, on Madagascar and in Bermuda — you can run any of these races and more at these amazing international island running events.
By Carissa Liebowitz • Full list here
---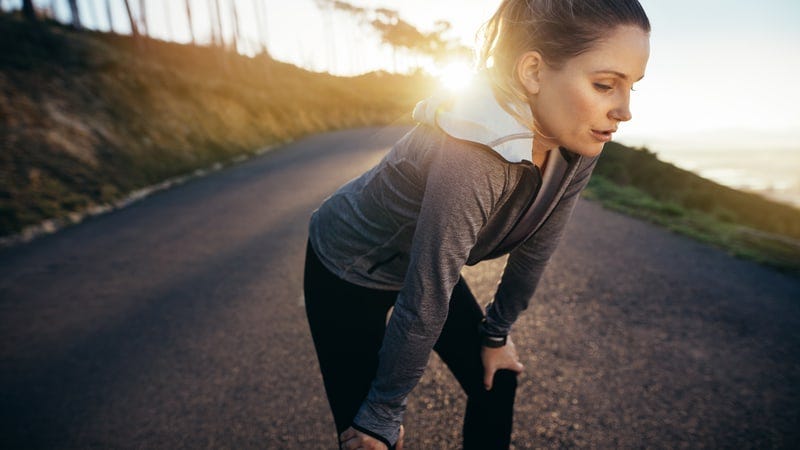 Whether you're jumping from a 5K to a 10K, or a half marathon to a full marathon, consider these factors to transition smoothly and avoid a running injury.
By Carissa Liebowitz • Full story here
---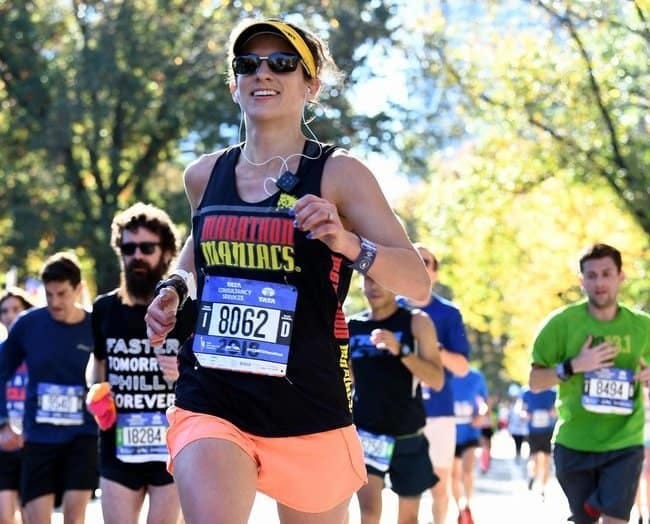 Essential tips if you plan to run — or dream about running — the 2019 New York City Marathon.
By Carissa Liebowitz • Full story here
---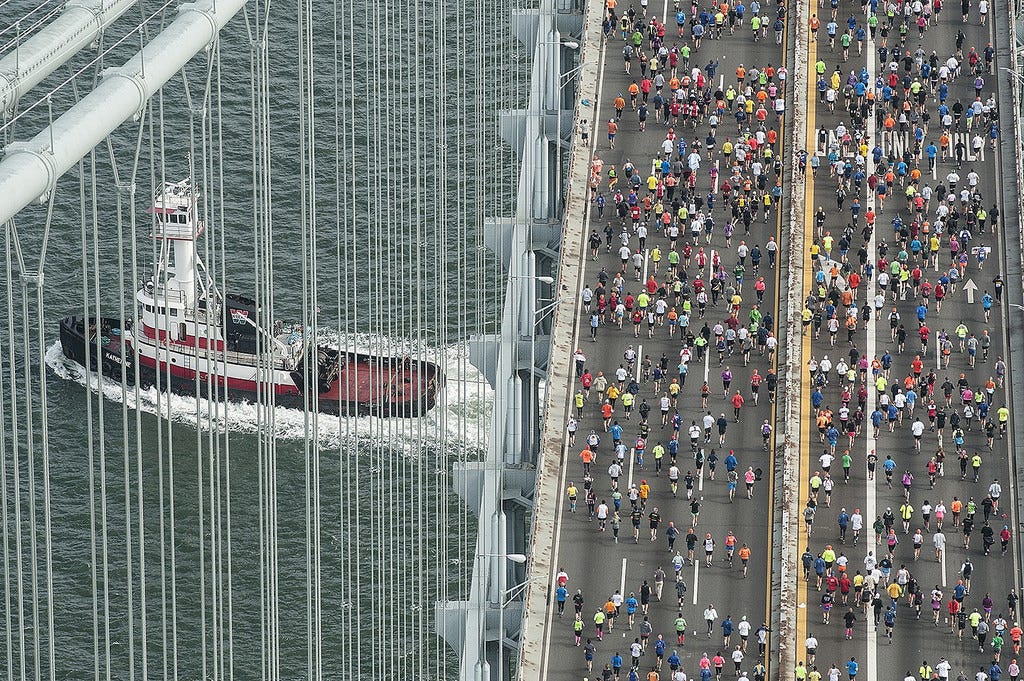 What happens when a runner who's used to 13.1-milers tackles the New York City Marathon? Here's what Hollie learned when she ran this year's race.
By Hollie Sick • Full story here
---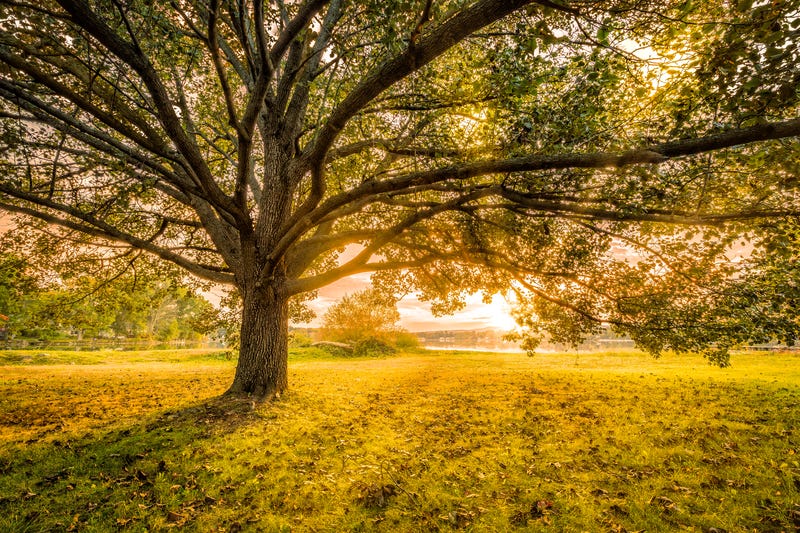 Live in the New Jersey or New York area, and looking for a place to get your training runs in for your next half marathon? You can't go wrong with these routes through parks in the Garden State.
By Hollie Sick • See the list here
---
Let's Go Run There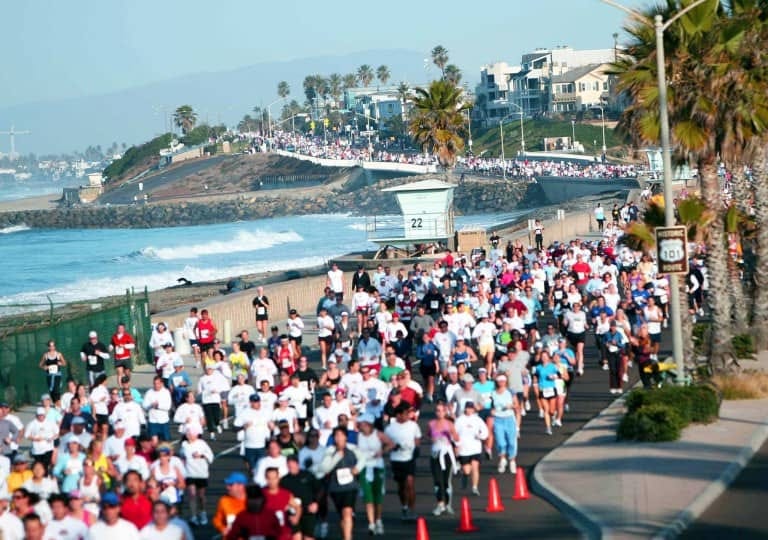 One of three half-marathon events that make up Southern California's Half Marathon Triple Crown (including April's La Jolla Half Marathon and the America's Finest City Half Marathon in August), the Carlsbad races — which also include a marathon and a 5K — offer up plenty of sun and surf, with waves crashing alongside the shore for runners for much of the course.
Runs Sunday, January 20, 2019 — details here.
You'll get the chance to run along the oceanside highways of the windswept western coast of Maui, one of Hawaii's most popular travel and beach resort destinations, at this fast and mostly flat race, with views of whales and surfers on the waves out in the ocean just off the coast of the island.
Runs Sunday, January 20, 2019 — details here.
Run deep in the heart of Texas at Austin's first big road race of the year, which unfolds through the campus of the University of Texas and past the city's famed state capitol building, as well as through a mix of funky urban neighborhoods. Plus, most of the hills along the route are downhill, which is nice.
Runs Sunday, January 20, 2019 — details here.
Cypress trees, ocean breezes and the kelp beds swaying with the waves atop the blue waters of the Pacific Ocean — all that awaits and more at this race, which promises a route that will be run entirely within the world-famous resort, along its legendary 17-Mile Drive.
Runs Saturday, January 26, 2019 — details here.
Known especially for its golf courses, award-winning gardens and Cecil B. Day butterfly center, the Callaway Gardens resort in Pine Mountain, Ga., hosts this annual wintertime race that's described by past participants as a beautiful course with plenty of fresh air and rolling hills, through neatly manicured gardens, bicycle trails and woodlands. 
Runs Saturday, January 26, 2019 — details here.
From its gleaming condominiums and towers that look over the waves of the Atlantic Ocean along the shoreline, all of Miami's charms are on display at this race, which winds along an almost all-flat course and features many views of the water, the MacArthur Causeway Bridge and Miami Beach.
Runs Sunday, January 27, 2019 — details here.
---
A Few Good Discounts
These discounts came across my radar this week and so I wanted to share them with you all — note they're only good through Saturday, Nov. 24. So don't dilly-dally!
---
In the past few weeks, paid subscribers got the chance to learn more about how to visualize and run a great race, so check it out if you haven't yet. And this summer, I had a great conversation with the folks who run the San Francisco Marathon & Half Marathon, who gave me a behind-the-scenes look at their newly designed course.
Thanks so much for being a subscriber! If you're enjoying the newsletter, forward it to someone you think might like it too.