Discover more from The Half Marathoner
A running newsletter that isn't (just) about running
Over 42,000 subscribers
The joy of insta-racing
Plus 10 amazing New Zealand half marathons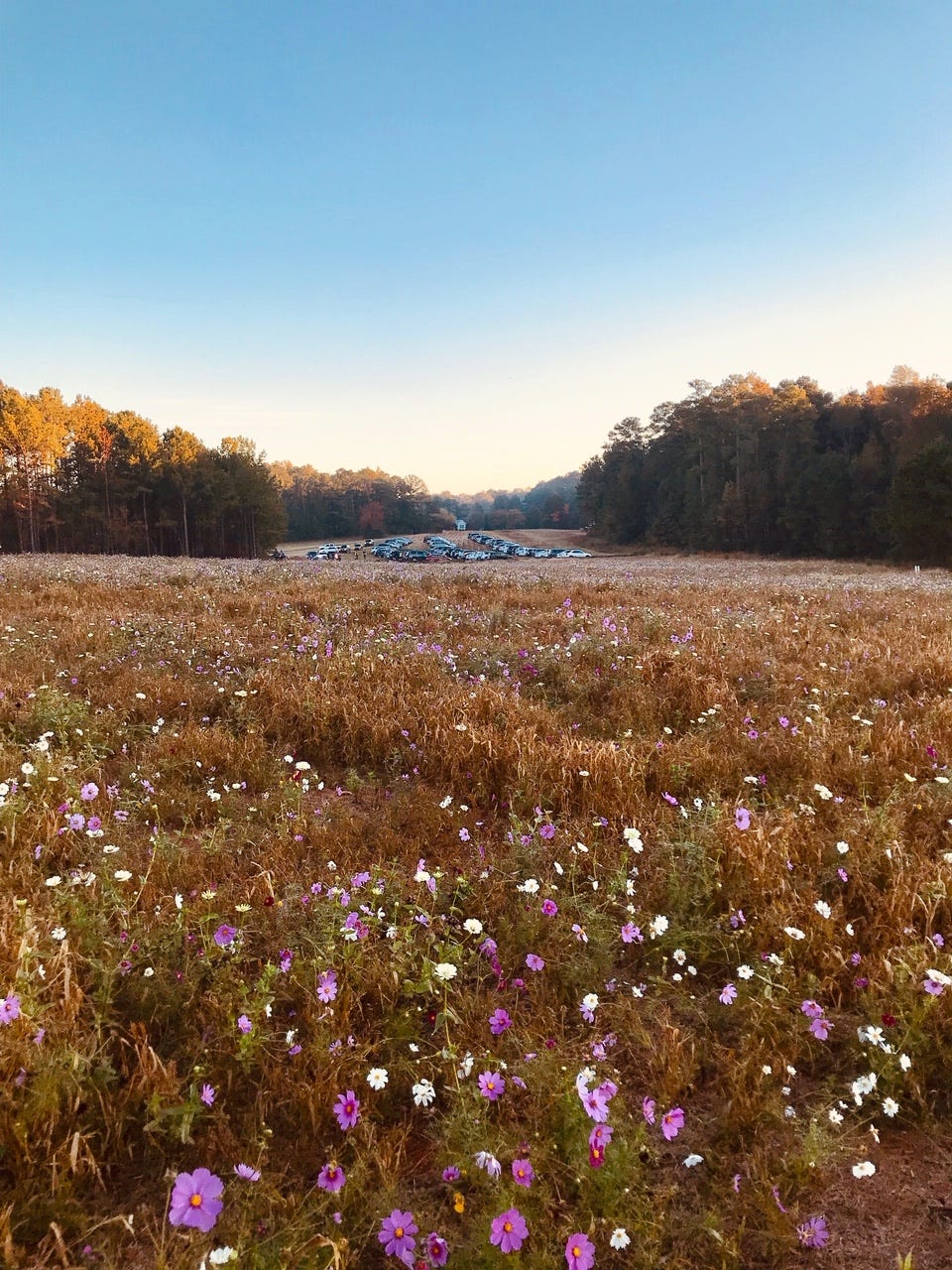 "It could all end tomorrow, so enjoy what you have and never take it for granted. And never forget to take an easy run for yourself once in a while and just remember why you love to run." — Dathan Ritzenhein
Where is the place in the photo above? It's a farm community called Serenbe, just south of Atlanta where I live, and it's where I got to run a race along the trails of an area we call the Chattahoochee Hills last weekend.
I didn't record a PR of any kind — the hills were pretty tough! — and I only ran the 5K. In fact, I hadn't fully decided that I was going to run the race until about 6:30 that morning.
Partially, that's because I'm the worst when it comes to dreaming up a big idea about a race or a run in my head, and then... well, the bed is so comfy on a Saturday morning!
But this time, I said what the hell, and got dressed and went down and ran the thing. It was absolutely gorgeous fall weather, crisp and cool, with the sunlight streaming in shafts through the trees as myself and about a hundred or so others ran the Serenbe trails.
There were people running with their Golden Retrievers and moms and dads running with their 4- and 5-year-olds. There was hot apple cider and even beer waiting for us at the finish line on the Serenbe green.
In other words, it was just a wonderful autumn running experience — and I just had to decide that morning and was able to hop in my car and go do it.
That's a big part of what I loved about it — it was simple and without all the big fanfare that lots of races have, and we got to run through some of the most beautiful natural areas that we have available to us in our otherwise sprawling city.
Don't get me wrong, I really love traveling to great cities to run big races. Some of the best experiences I've ever had on a run have been ones like that — and hopefully next week, I'll get Carissa and Hollie to tell you about their BIG race last weekend, when each ran the New York Marathon.
But I think it's a mistake to overlook all the smaller races that are out there every weekend, many of which go begging for participants, and which you can just hop in your car to go run.
I hope you've had a great week — please forgive the tardiness (and the brevity) of this week's issue, by the way. Between the election on Tuesday night and being "Mr. Mom" in the second half of the week to our two kids while my wife has been away for work, it's been a bit of a whirlwind.
Thanks in advance for your understanding! And if you'd like to see more from the Serenbe run, check out our Instagram feed, where you can catch a glimpse of yours truly.
Have a great, great weekend and get some great running in — let me know how yours is going!
Your friend,
— Terrell
---
Join The Half Marathoner Community
Not yet signed up for our paid newsletters? Get more in-depth stories about races, the mental and emotional side of running, race discounts and more, plus access to our subscriber-only Slack forum. Learn more here.
---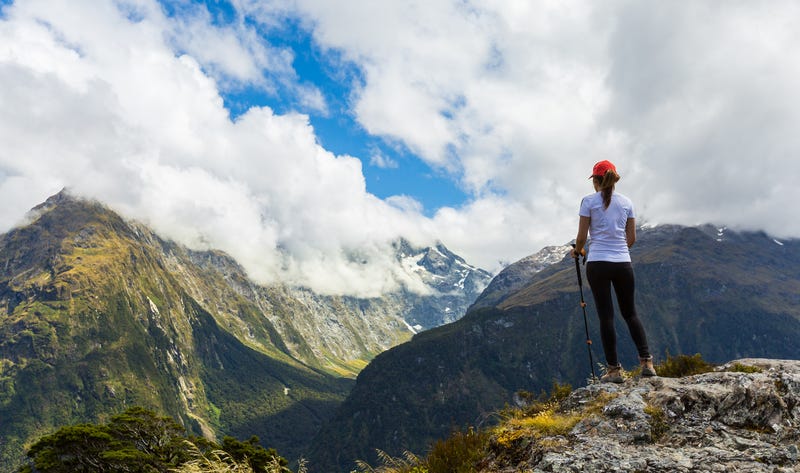 From Auckland to Wellington, and from Christchurch to Waihi, half marathon races you'll love running if you're traveling to New Zealand in 2019.
---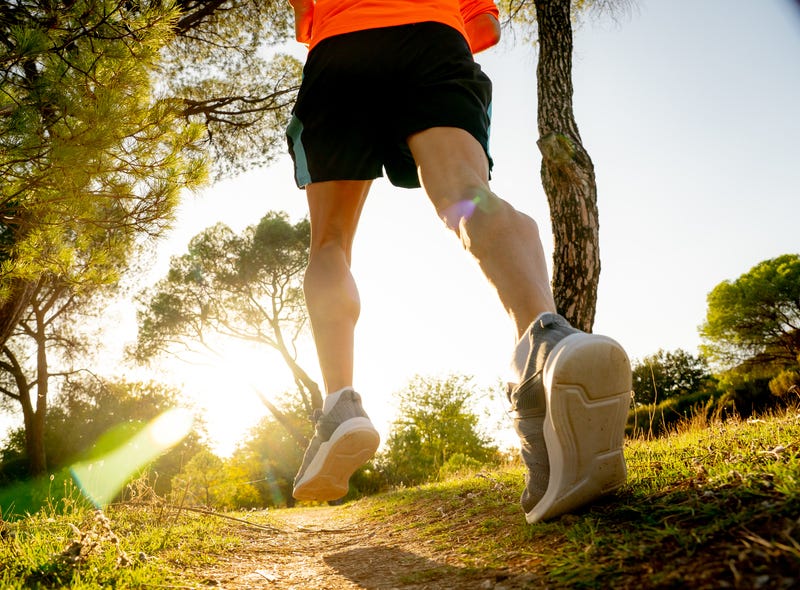 How do you know? Is there a time you are 100% prepared? There is never a perfect time to run any race, but it's important to know if you are truly ready to run.
By Hollie Sick • Full story here
---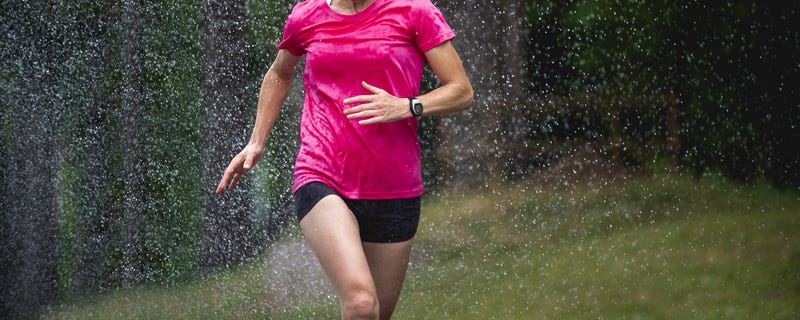 This doesn't have to ruin your race, and if you are prepared, you might find yourself with a new PR even in less than ideal weather.
By Hollie Sick • Full story here