The challenge of making time for running
Plus 15 spooky Halloween half marathons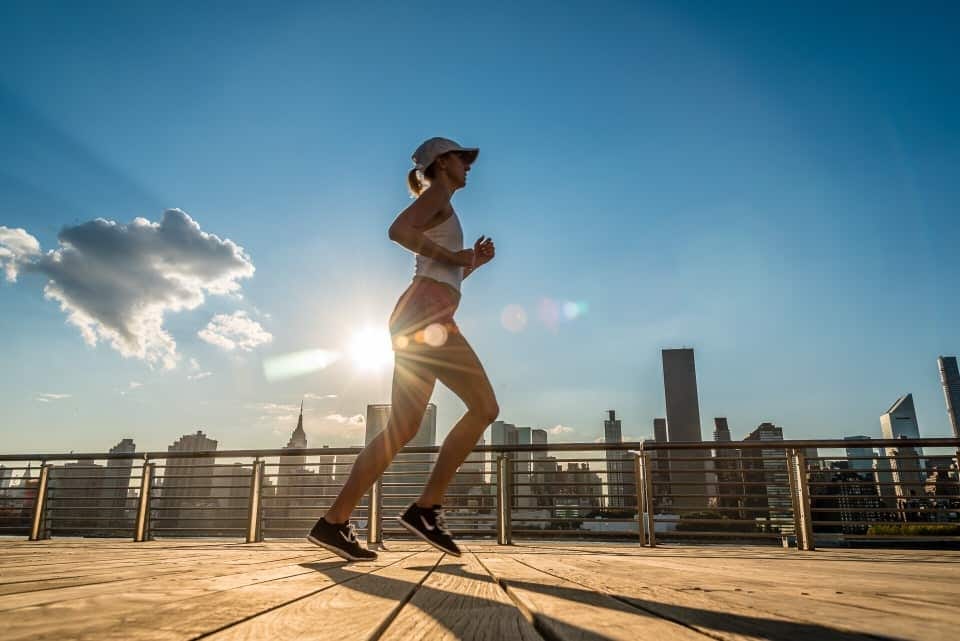 "Nature does not hurry, yet everything is accomplished." — Lao Tzu
"As every runner knows, running is about more than putting one foot in front of the other; it is about our lifestyle and who we are." — Joan Benoit Samuelson
The pair of quotations above highlight a tension I live with every day — and it's one you well know if you work any kind of job, which of course is the overwhelming majority of us.
The first, by the ancient Chinese philosopher and author of Tao Te Ching, and the second, by the famed American runner who won the gold medal in the women's marathon at the 1984 Olympics, illustrate the vise that many of us find ourselves caught in when it comes to running.
We take it up because we want to improve our health, get in better shape and just feel better. We look forward to the day when we can look at ourselves in the mirror and beam with pride at what is reflecting back at us.
And when we start, we want that day to come as soon as possible!
But that's not how life actually works; you can't take a whole bottle of pills in one day and expect to get past an illness. One pill a day, day after day, is how you get there.
Running, for me, has followed a similar path. When I start a training cycle for the first time, I'm ready to shake off the cobwebs (and the extra pounds I've put on over the past few weeks and months) and get back in shape as quickly as possible.
But when you're chronically short on time, that's hard to do. There's a group of people in Washington, D.C., who've found an ingenious way to get their running in without sacrificing their jobs or family time.
What's their secret? Running to work, profiled in this Washington Post story from over the weekend:
As public transit woes and increasing traffic congestion force people to consider increasingly unconventional commuting modes — dockless bike-share! electric scooters! — some are trying a more straightforward alternative: commuting on foot. And not a leisurely walk to work, but a hardcore run-commute over sizable distances.

"It's really not that difficult. You just have to think ahead," said Courtney Dredden Carter, director of diversity and inclusion at a large D.C. law firm. She run-commutes to work several times a month. "It saves me time. I get my run in, and I also arrive at my office without having to deal with the bus. It's a twofer."
The logistics aren't always easy, and whether you can do this really depends on where you live. (Running what would have been a few stops on the D.C. Metro is one thing; running across town in a city like Houston is a different animal entirely.)
As the story points out, most of the people who do this run an average of 4-5 miles to work; then there are those like 35-year-old lawyer Jeffrey Redfern, who runs 8.3 miles to work and the same distance home — which means he runs a half marathon + a 5K every single weekday.
Later this month, the Road Runners Club of America is sponsoring RUN@WORK Day to encourage employers across the country to hold fun runs and other events with the goal of inspiring their employees to get at least 30 minutes of exercise every day.
Can you do it? I'd love to hear how you meet the challenge of getting your running in, whether you're working full-time on the job or at home — or if you're a student just getting started with all of this.
As always, keep in touch — your friend,
— Terrell
---
Become a Subscriber
Signed up for our paid newsletters? You'll get two additional emails each week with more in-depth stories/interviews about races, the mental and emotional side of running, race discounts and more. Learn more here.
---
Run through some of the country's scary places as well as races where you can dress up in any costume you want — because anything goes at Halloween, right?
---
You'll take a downhill run through the mountains of southern Utah just outside Capitol Reef National Park and Grand Staircase Escalante National Monument at this race, which starts near the top of Boulder Mountain and finishes in nearby Torrey, and drops more than 1,500 feet of elevation by the time you reach the finish line.
Runs Sept. 29, 2018 — details here.
---
The vibrant colors of fall are on display for runners, walkers and relay participants all through Connecticut's capitol city at this half, whose finish line finish line brings runners into the city's Pope Park, where it takes runners through the city's famed Memorial Arch.
Runs in October 2018 — details here.
---
Run along the fast and flat crushed limestone and dirt trails that make up the Three Eagle Trail — built on an old railway line between the cities of Eagle River and Three Lakes — at this race, which offers up the gorgeous scenery of Wisconsin's fall foliage, as the leaves will be turning every shade of red, orange and gold this time of year.
Runs in October 2018 — details here.
---
You'll make your way along the Brooklyn Waterfront on a tour of New York's most iconic sights at this race, including the Brooklyn Bridge and the Manhattan and Williamsburg bridges, as well as a run through parks like Brooklyn Bridge Park and the Brooklyn Navy Yard.
Runs in October 2018 — details here.
---
The banks of the Ohio River as well as this famous Kentucky city's downtown streets and parks are the setting for this race, which is the one for you if you like bourbon — there's Jim Beam at the finish line, where you can tour the distillery on Whiskey Row and enjoy bourbon tastings in the post-race lounge.
Runs in October 2018 — details here.
---
It's "the hardest race you'll ever love," organizers say, and the route lives up to the description at this race, a difficult and challenging one filled with hills and dramatic scenery near Lake Mead and the Hoover Dam, which usually sees between 100 and 200 runners cross the finish line in all three races combined each year.
The half marathon follows an out-and-back course through Valley of Fire State Park here in southeastern Nevada, along the northeast side of Lake Mead National Recreation Area, the huge Nevada reservoir lake created by the Hoover Dam.
Runs in October 2018 — details here.
---
In Case You Missed It
Scenic half marathons from Texas to California, and from Florida to New York — and places in between — with cheap-to-reasonable registration fees in winter 2018 and 2019.
"There wasn't really any evidence for it at the time... They just felt that was a number that was indicative of an active lifestyle and should be healthy."
— Really interesting story in the Guardian on the history of how getting 10,000 steps in every day came to dominate the conversation around fitness once wearable devices became popular, "despite the fact that 10,000 steps is a completely arbitrary figure, one that originates from a successful Japanese marketing campaign in the mid-60s." Love it when a reporter takes a look behind the curtain like this.
"'So many runners train hard right up to the day of the marathon because they're desperately afraid of losing fitness if they don't,' says Patti Finke, who coaches 250 marathoners a year as co-director of the Portland (Oregon) Marathon Clinic. 'What they don't realize is that in those last few weeks, it's the rest more than the work that makes you strong.'"
— While this is really more about the 26.2-mile distance than the half, the advice in this Runner's World story is sound: by the time you've reached the last few weeks of your training, the work is largely done.
"'The most exciting day is always today, and the most interesting place is always where you are ... the world is very different at walking speed. It's been an adventure every day.'"
— The legendary founder of the Tennessee-based ultramarathon that's been called the most difficult race in the world has been spending the past four months walking some 3,000 miles across the U.S., but also has been pretty cagey about why. "Now is better than never," his wife says, adding that they've seen amazing views throughout, from the streets of Boston to the mountains of Idaho.
"Other people frequently see your abilities long before you recognise them yourself. The capacity to recognise our own worth, is the reason so many women put their successes down to luck, or fail to put themselves forward for big challenges. Pay attention to the messages other people are giving you about your skills. Even if they are not completely correct, they will likely give you the boost to try out bigger things than you would not have done otherwise."
— I love this first-person piece in the Australian magazine Women's Agenda by Dr. Rowan Brookes, a director of education at Melbourne's Monash University, about what her ultramarathon taught her about herself (and whose distance, converted to measurements Americans will understand, is just over 83 miles).