The challenge of climate + 19 Affordable Half Marathons for Fall 2018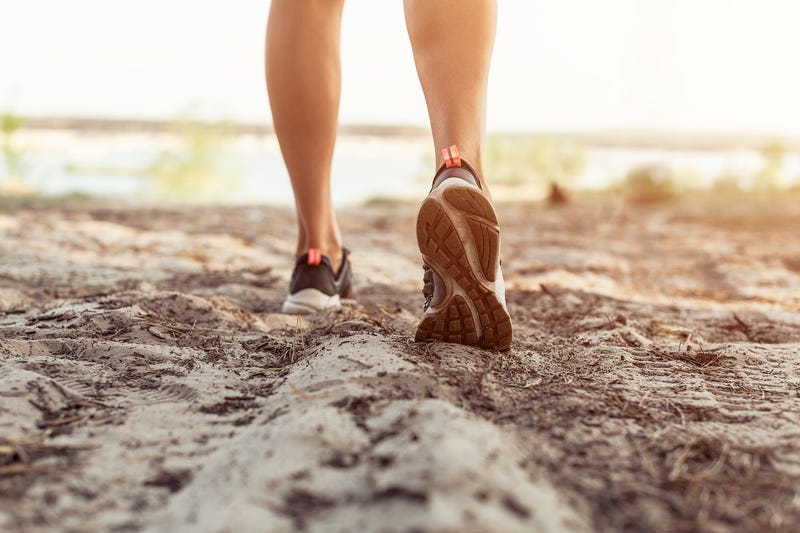 "Whatever it is that running and the environment continue to give back to me, it helps me to concentrate on the things that I know matter most... Running has changed me so completely that, now, even the sight of a landscape painting instills in me a deep desire to step into the frame, and beyond it. To run toward the horizon, feeling the cool grass beneath my feet, and be gone." — Vybarr Gregan-Reid, author of "Footnotes: How Running Makes Us Human"
I missed you guys! (Seriously, I did!)
While I had a wonderful time with my family on our beach vacation last week — we were up and on the beach at 8:30 every morning, courtesy of my 4-year-old — I have to say I missed the emails I get in reply from you, and the great conversation we have back and forth.
On the beach, I had some experiences that really drove home for me how different it can be to run in different environments. Early in the week, I went for a run on the beach in the morning — the sun was just coming up, so it seemed like the perfect time to go for a run.
Little did I realize how big a role the elevation and the wind would play for me. What I later figured out is that where I live here in Atlanta, I run at anywhere from 1,050 to 1,100 feet above sea level — we sit fairly high for cities in the Southeast.
But when I was running last week at the beach, I had dropped all the way down to about 3 feet above sea level — and I felt it. The warmth and the weight of the air was different, and the wind was whipping in from ahead of me, so I was dragging for a good stretch of my run there.
Combine that with the fact that the temperature had climbed into the lower 80s by the time I was in the middle of my run — and probably felt like it was already in the upper 80s or near 90 — and that's a recipe for some really tough slogging.
What this highlights for me is that summer can be such a challenging time to run — actually to activate myself to run, as Runner's World writer and author Scott Douglas puts it in his latest book, "Running Is My Therapy":
In my early years of running, I often struggled with activation. I'd picture myself five miles from home and think, "Not yet. Wait until you're up for it." This happened even though I knew the magical infusion of energy I was waiting for would come only by doing the thing I was finding reasons to avoid.
I know this feeling well. I felt it last week and honestly, I gave in to it — I wrapped up my run after a short couple miles, even though I'd intended to go further. I did have it physically within me to do it, but the conditions were taking all the enjoyment out of the run for me.
However poorly I reacted, however, those conditions taught me a lesson: I need to be prepared and think ahead, and try to work with my own limitations and the immediate conditions in the environment around me, rather than blindly do what I've always been comfortable with doing.
Of course you're probably asking yourself — it's not such a big deal, is it? Just one run? You're right, it isn't when you take the long view. But if you're trying to train for a race or to reach any kind of goal, you want to stay as consistent and faithful as you can to the training — which means you need to adapt.
I didn't adapt, and as a result I had a lost week in what had been a pretty consistent series of weeks getting all or most of my runs in. Such is life. (And I probably got those miles back on the beach, chasing after my son!)
Hope you guys all have an amazing weekend — let me know how things are going with you and your running! It's great to be back with you.
Your friend,
— Terrell
P.S.: Get more with our paid newsletters — we publish two additional emails each week with more in-depth stories/interviews about the mental and emotional side of running, plus weekly race discounts. Learn more here.
---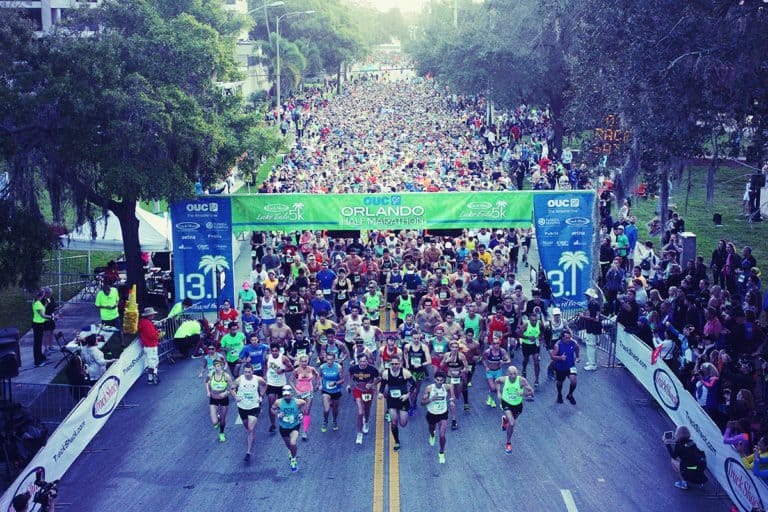 19 Affordable Half Marathons for Fall 2018
Looking for races that won't break the bank? Here are nearly two and a half dozen halfs from California to Florida, many of them with registration fees at $50 or less.
---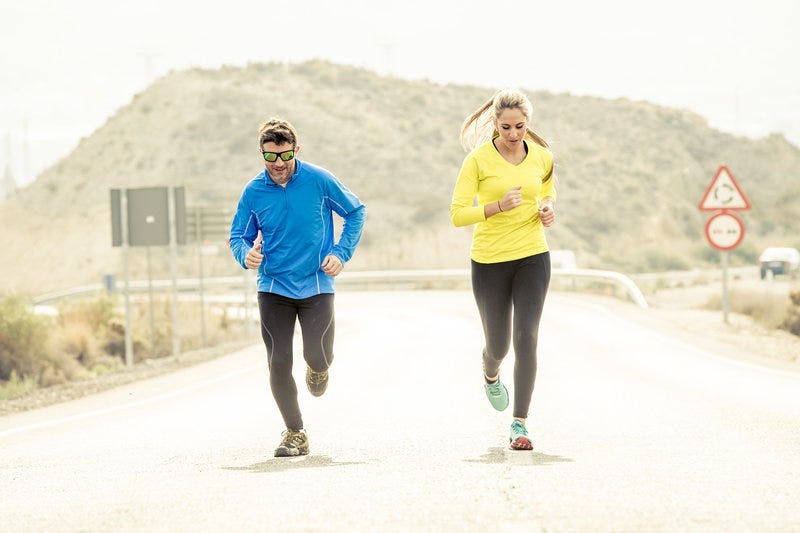 5 Ways to Feel Better When You Doubt Yourself As a Runner
Have you ever had a race or run that went so badly you wanted to quit the sport altogether?
---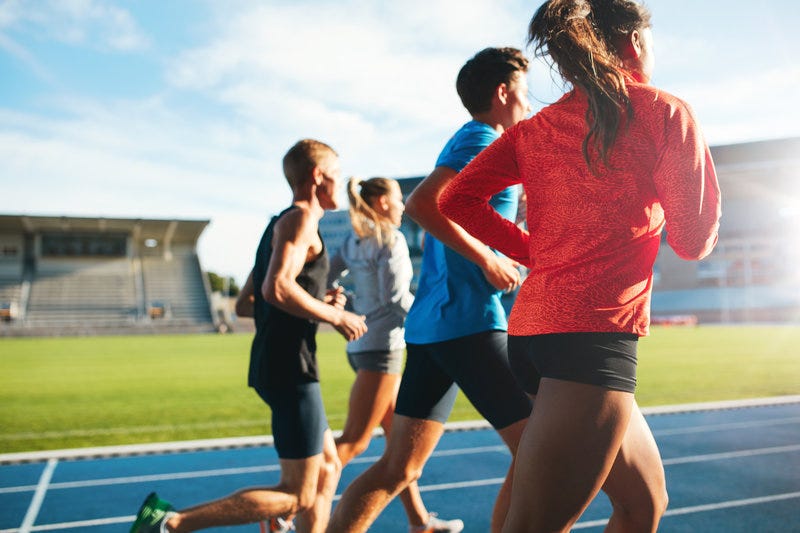 How to Know If You're Really a Runner
Runners are a unique and particular type of human. Let's face it, we all have quirky habits that have to do with the sport. Have you ever found yourself doing something and thinking, "only another runner would understand?" 
---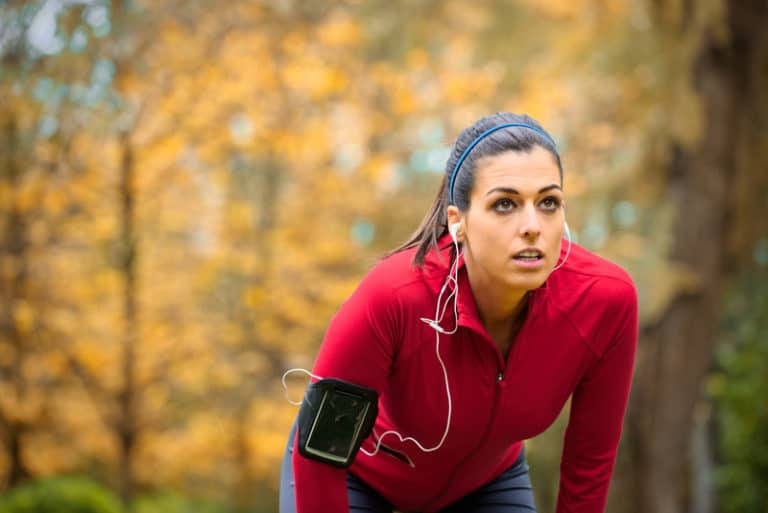 How to Train For a Half When You Work Full-Time
For most of us, running can't be a full-time job. Although it has taken a few training cycles to learn what works best, I've been able to train and run my personal bests for several half marathons — while holding down a full-time job.
---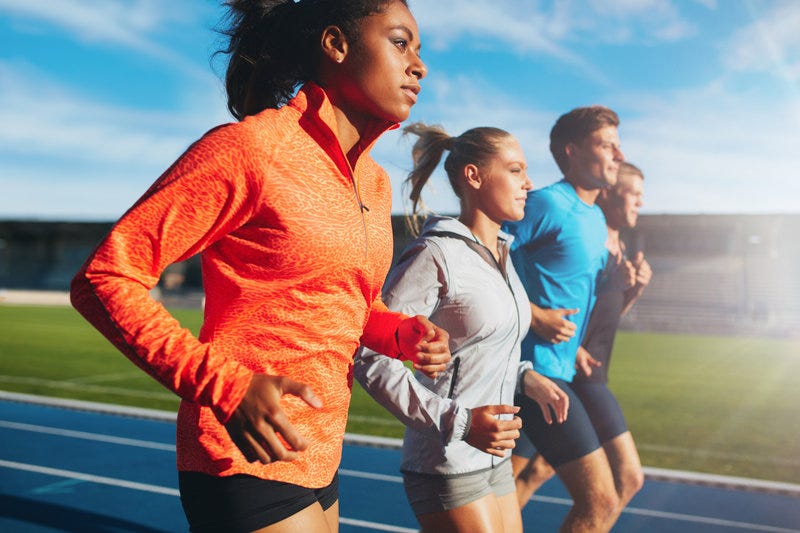 7 Tips to Be a Good Relay Marathon (or Half Marathon) Teammate
Running as part of a relay team — whether it's you and one other person, or you're part of a 3- or 4-person team — is very different from running as an individual. Here's how to have a great relay race.
---
In Case You Missed It
"When I was in my twenties, I thought that no way am I going to become one of those slow old people—there's no way I'm going to keep doing this after being an Olympic athlete," he says. "And then, suddenly, I was so wrong. I found that I needed to compete against myself. That what keeps me going."
— Really interesting Outside Magazine interview with John Henwood, a running coach from New Zealand who's competed at the highest levels of the sport (including the 2004 Olympic Games), who notes that many runners get better with age, thanks to the time they can devote to it that they couldn't when they were younger.
"Their findings confirm what many runners know from their own experience: we can use running as a tool to improve the way we think and feel. And we are now learning precisely why running can return focus, vanquish stress and improve mood. Plus we know why — if you're lucky — you might get a brief glimpse of nirvana."
— One of the best things about running, to me, is the chance to get away from my iPhone for at least a half-hour to an hour, and just be. Yes, I wear a smartwatch and it goes with me on my runs, but it's not the same. And this Guardian article on what running does to your brain is spot-on about it all.
"Having that taken away from me was so raw," she says. "It just left me feeling disconnected from the world. Running is one of my favorite ways to move in the mountains. When I couldn't do that, I was separated not only from my friends, but I felt like I had lost myself."
— Wonderful profile in Outside of ultrarunner Hillary Allen, who experienced in a much more dramatic way something I think we all go through.