Discover more from The Half Marathoner
A running newsletter that isn't (just) about running
Over 42,000 subscribers
The case for taking it slow + time for a break
Plus 10 half marathons in Europe's smallest countries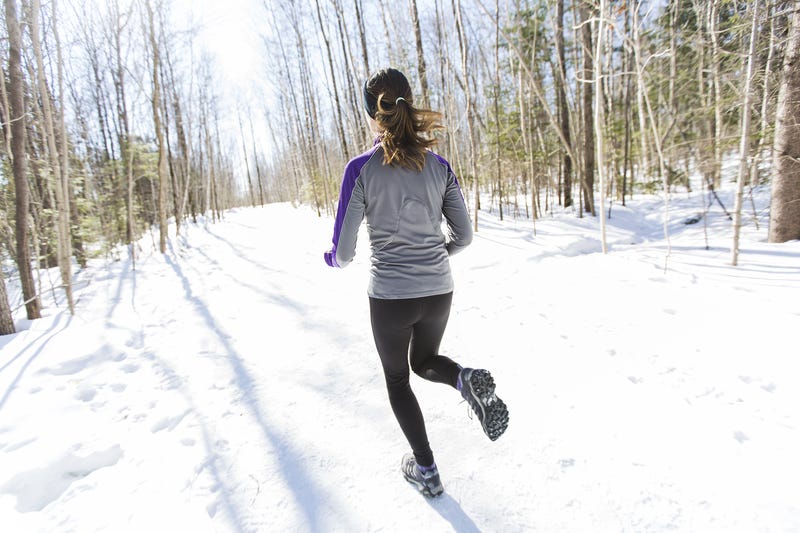 "Running is analogue. It is hunter-gatherer. It is Palaeo. It is linear. It is long-form thought. It is an uninterrupted conversation with yourself. It is a journey back through modernity to your body. It is a way out of technology. It is a way to be free." — Vybarr Cregan-Reid
Even though today is the 353rd day of the year, it's hard for me to believe 2018 is just about over and 2019 is about to begin. With that in mind, today seems right to take a step back and look at the journey we've all traveled together this year.
As of earlier this morning, our free weekly newsletter goes out to 41,822 people all around the world. And by all around the world, I mean it — we have readers in Columbia, S.C., and Colombia, South America, and from Tennessee to Tajikistan. That last one alone just blows my mind.
Our paid subscription, with 2-3 additional posts each week — you can sign up here to get it, by the way! — now goes out to just shy of 200 of you, and I can't tell you enough how incredibly grateful I am to each and every one of you for making all of this possible.
It's the stories that you guys share with me, however, that really make doing this worthwhile.
The readers whom I hear from in response to each week's newsletter continue to make me think and re-think things I've written and look at running (and life, for that matter) in a new way. So, thank you to each and every one of you who've taken the time to write in and by all means, keep 'em coming!
Our best of 2018
This year, we published 49 free newsletters and 51 newsletters for subscribers only, which — since we started the paid subscription in June — is not bad. Next year I plan to expand on our paid offering, so stay tuned.
Based on your responses (and clicks on the like button), here are our most popular free posts of the year:
And here are our best-loved paid posts of the year:
Needless to say, it's been a busy year!
The case for taking it slow
If you don't recognize the name in the quotation above, it's from the author of last year's "Footnotes: How Running Makes Us Human," who's also a humanities professor at the University of Kent in the U.K.
This week I was re-reading parts of the book when something jumped out at me, a line in which Cregan-Reid says this:
"Too many of us remember too well our experiences of 'sport' from school. The idea of running as fundamentally competitive is also popularised by the media. I have to urge the many beginners to whom I talk to 'take it easy.' Their innate belief is that good running is about speed — I don't think it is. Good running is about quality of experience. So I tell them that it takes guts to go slow, to ignore the other runners who pass you by, and to focus instead on having a good time and doing what's best for you."
Wise words we can all learn a lot from, especially as we look forward to our running plans for the new year.
Lord knows I've broken this rule myself, even as recently as this past weekend. (I've been running mainly on the weekends lately, as end-of-year busyness with work and kids throws up lots of hurdles to running during the week.)
And because the weekends have been the only time I can run, I feel the need to make the most of them. Which is what I did last weekend, feeling strong enough to finish my 5K in just over 30 minutes, at 9:22 per mile — a fast time for me.
But after I fell ill the very next day to a stomach bug, it dawned on me that maybe Herculean efforts every once in a while aren't exactly the path to optimal health.
(Not so coincidentally, there's a lot of overlap between what Cregan-Reid talks about and what running great Jeff Galloway preaches with his "run-walk-run" method, especially if you want to adopt running as something you can do for the rest of your life.)
What that tells me is I still have much to learn about being intentional with my own health, and with my own running.
And that's what I'm going to plan on for next year, especially as we take a break here at The Half Marathoner for the next couple of weeks. We won't publish next Wednesday — Dec. 26 — but we'll be back in your inbox on January 2, 2019.
From the bottom of my heart — and I think I can speak for Hollie, Carissa and Sujin here as well — I hope you have a wonderful, merry and happy holiday season, no matter what holiday you celebrate.
Thank you again, a million times over, for being a reader and for being part of this journey. I can't wait to share with you what we have planned for next year, and I look forward to catching up in 2019!
Your friend,
— Terrell
---
Become part of The Half Marathoner
Sign up for the full subscriber experience and get more in-depth stories about races, the mental and emotional side of running, race discounts and more, plus access to our subscriber-only Slack forum. Learn more here.
---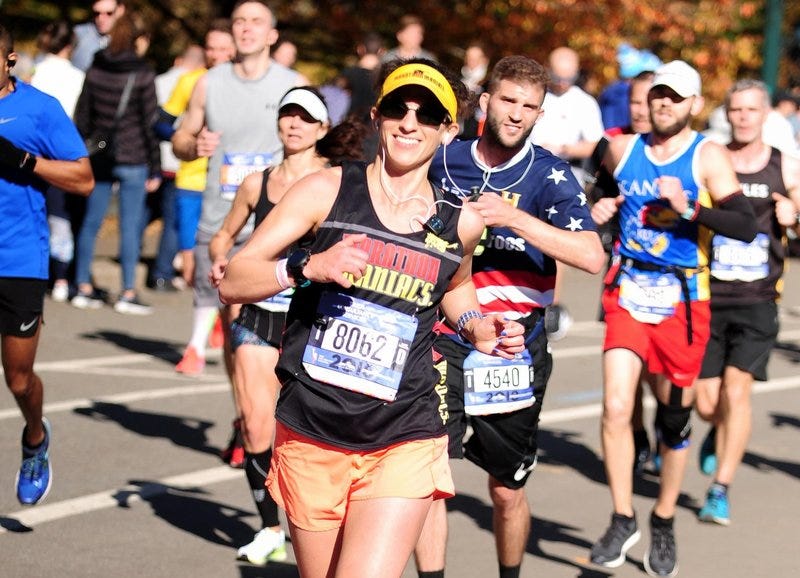 As we say goodbye to 2018 and welcome 2019, many of us are busily plotting and planning the months to come. Instead of resolutions each year, I like to set yearly goals. These are things that keep me motivated throughout the year and are achievable, but require work on my part.
By Carissa Liebowitz • Full story here
---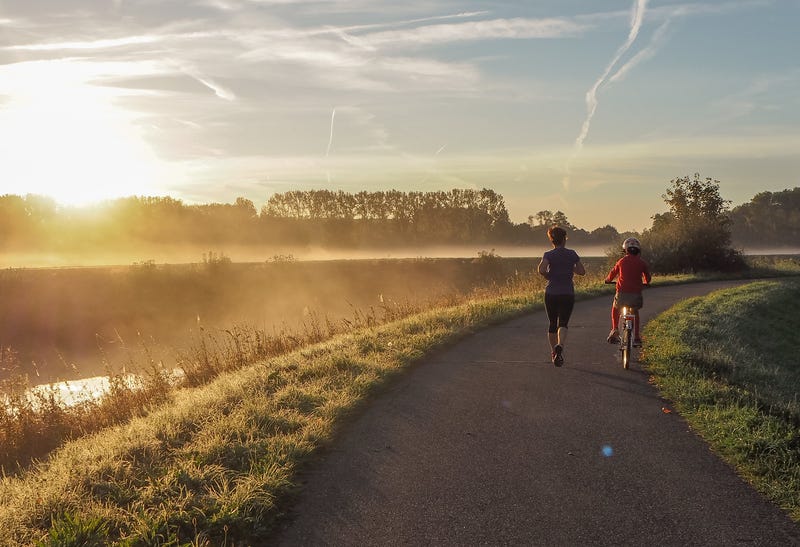 From Belgium to Liechtenstein, and from Andorra to Montenegro, half marathons (and other distance races) in some of Europe's most exotic places to visit.
By Carissa Liebowitz • See the full list here
---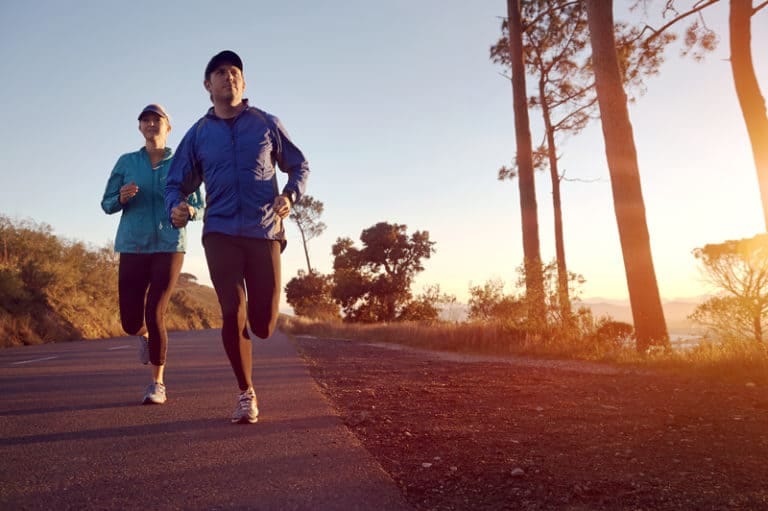 It's a very rare day you'll see me running after about 8:00 a.m. In fact, most of my runs are start around 5:30 and frankly, I like it. But I never used to be a "morning runner" though. Here's how I changed that.
By Hollie Sick • Full story here
---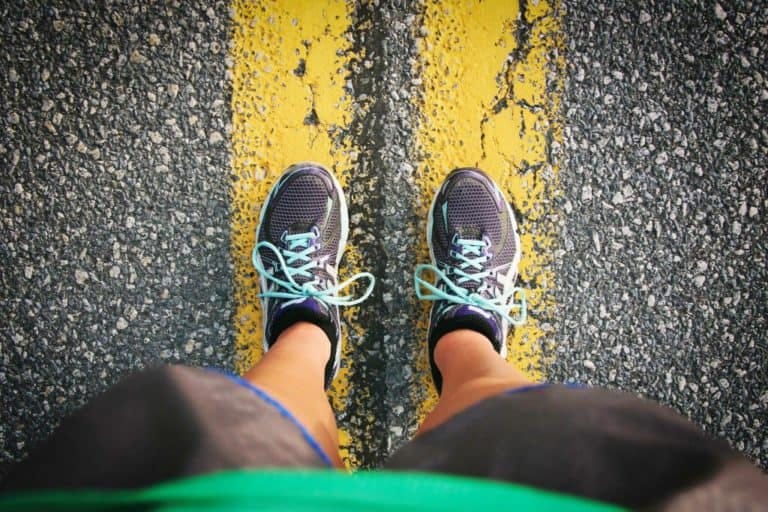 Running is one of the most fun, social, stress relieving sports out there. But for new runners, it can be overwhelming. How do you begin? Where? When? What time? Is there is a good and bad way to run? What do you wear? What is the best shoe?
By Hollie Sick • Full story here
---
Our Favorite Running Things in 2018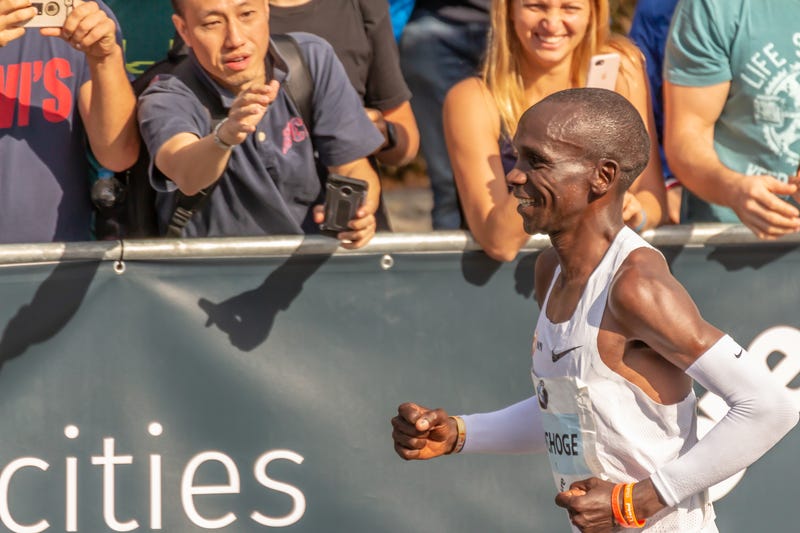 (Editor's note: Carissa put together this amazing list of her favorite running-related moments from the past year, ones we've all experienced plus a few that were unique to her. I hope you like it as much as I did, and I'd love to hear yours too.)
By Carissa Liebowitz
Favorite moment: Desiree Linden winning the Boston Marathon
It had been more than three decades since an American woman won the Boston Marathon, but the field of 2018 was incredible and there were multiple contenders to take the title. In the end, it would be Desiree Linden who would run away with the laurel wreath after a nasty day of freezing rain, winning her first marathon of her career.
Runner-up: Eliud Kipchoge's new marathon world record of 2:01:39
Eliud Kipchoge (shown in the photo above) was part of Nike's Breaking2 project and proved that it was humanly possible to come closer to the 2 hour mark in the marathon, finishing the closed course in 2:00:25. In Berlin, he took off at a blistering pace and lowered the official world record to 2:01:39, winning his 10th marathon and finishing nearly 5 minutes ahead of the second place runner.
Favorite book: "Let Your Mind Run: A Memoir of Thinking My Way to Victory" by Deena Kastor
Deena Kastor has been running nearly her entire life and still holds U.S. records in multiple distances including the women's marathon and road 10 mile, among others. Her book Let Your Mind Run was not only a memoir of her life thus far, but offered readers a strategy to look at their own running from a new and optimistic perspective.
Runner-up: "Endure" by Alex Hutchison
For the data nerds and endurance hounds, Endure was a perfect mix of both science and real-life stories for athletes. It examines how much untapped potential each person has and how our own governors are often what limits our performances.
Favorite podcast: "I'll Have Another" by Lindsey Hein
Women's running has been explosive in the past few years and the talent of professional American runners is now on par with much of the world. Though Lindsey Hein has interviewed male coaches and competitors, the majority of her interviews are female. She runs the gamut between regional standouts and world record holders, speaking to them about running and life in a sincere way.
Favorite shoe: Nike Vaporfly 4% Flyknit
Whether or not they are scientifically better or not, the Nike Vaporfly 4% has proven to be the shoe for runners looking for a PR. At $250 a pair and difficult to find, they are certainly not for everyone. However, my experience was that they were extremely comfortable right out of the box and delivered a speedier performance on race day.
Favorite recipe: Thai Quinoa Salad from "Run Fast, Cook Fast, Eat Slow" by Shalane Flanagan and Elyse Kopecky
Meal planning and prepping can be difficult with fresh foods. By Wednesday, your sandwiches are soggy and your salads can become limp. The Thai Quinoa Salad became my new go-to recipe for lunches, side dishes, and bring-it-to-a-potluck. It tastes fresh and bright for days and is crowd-pleaser.
Favorite song: "The Champion" by Carrie Underwood
For those of us who run with music, it is always great to find new things to add to the playlist. It's even better when you find your new "power song" and in 2018, The Champion became my new way to get pumped up during a training run.
Favorite strength secret: FitnessBlender on YouTube
In the comfort of my own home, FitnessBlender routines have allowed me to add strength training into my running program. They are easy to follow. They don't require a lot of equipment (or any in some cases). They offer workouts as short as 10 minutes and as long as 90 minutes. They allow me to train at home.
Favorite useful hack: Overnight oats
I spend a minute each night making a container of overnight oats for the morning after cleaning up dinner. This simple addition to my routine keeps me from eatery sugary cold cereal in the morning and helps me jumpstart my day with something filling. Mix ½ cup of oats with ⅔ cup of milk and put it in the refrigerator overnight. I like to add in 1 tablespoon each of chia and flax seed for an extra boost.
Favorite silly hack: A new way to pin a bib
I'll admit I read this in Shalane's cookbook and thought to be a little silly. However, I'm all for trying new things to make me feel speedier, so I've started pinning my race bib directly to my clothing without using the pre-punched holes. There is no way I'm any more aerodynamic, but the power of placebo can be real!
Favorite silly gear upgrade: Watch slots
For years, I've been discussing this idea with running buddies and luckily, a few brands came out with long sleeved shirts with watch slots. For runners who wear wrist-based HR watches, keeping contact with the skin is important. But pulling back thumb sleeves, or just sleeves in general, can be tricky with giant watches and close-fitting sleeves. The watch slot is not ground-breaking technology, just a fun extra like thumb sleeves that makes running a little rosier.
---
A few year-end race discounts
These discounts just came into my email inbox today, so I wanted to share them with you — note they're only good through Friday, Dec. 21:
Publix Florida Marathon & Half Marathon in Melbourne, Fla., on Sunday, Feb. 10, 2019 — save $10 with discount code "SPECIALGIFT"

USA Beach Running Championships Half Marathon in Cocoa Beach, Fla., on Sunday, May 12, 2019 — save $10 with discount code "SPECIALGIFT"

Cocoa Beach Half Marathon in Cocoa Beach, Fla., on Sunday, Oct. 20, 2019 — save $10 with discount code "SPECIALGIFT"