Thankful
Plus beautiful 2020 races in Roanoke, Salt Lake City, Los Alamos, Fontana + Alaska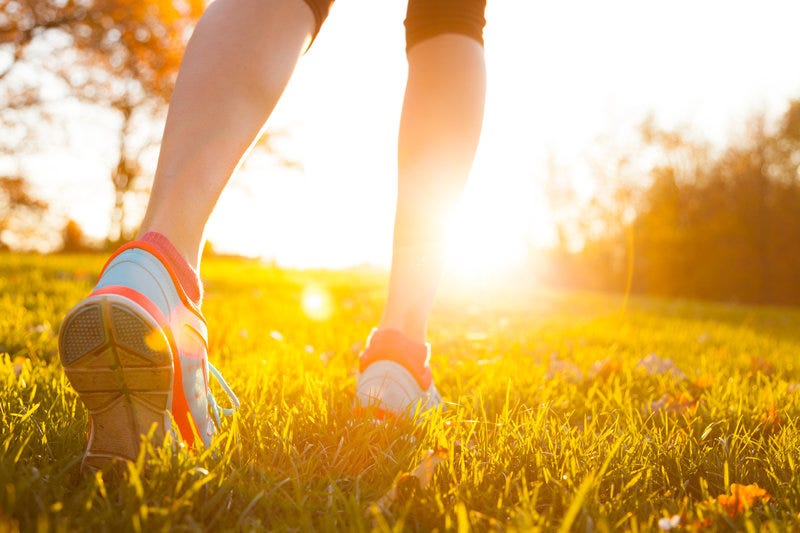 "As it is not one swallow or a fine day that makes a spring, so it is not one day or a short time that makes a man blessed and happy." — Aristotle
"We are what we repeatedly do. Excellence, then, is not an act, but a habit." — Will Durant
Dear all my friends in running,
I just wanted to take a moment to say a heartfelt thank you to each and every one of you. For taking the time to read this newsletter, the personal notes you send my way, for taking the time each week to participate in our live discussions, and just for everything.
Writing and sending this out to you each week has been the highlight of my life as a writer and a runner — there's been nothing else I've ever done in my career that's been even halfway as gratifying as this, and each and every one of you are the best audience any writer could hope for.
My hope is that you're getting to take some time to spend some well-deserved downtime with your family, friends and loved ones — and to get some great running in! We'll be back next week on our regular schedule for sure.
(We'll probably take this Friday off from our open thread discussions, but if you guys would still like to, let me know — and feel free to suggest a topic!)
Thanks so much and have a great Thanksgiving tomorrow!
Your friend,
— Terrell
---
Become a member and save $15
To everyone who's signed up for a paid membership to The Half Marathoner, thank you SOOOOO much — you help make this whole thing possible. If you haven't yet, sign up today and save $15 for your first year, and get more of everything we do.
---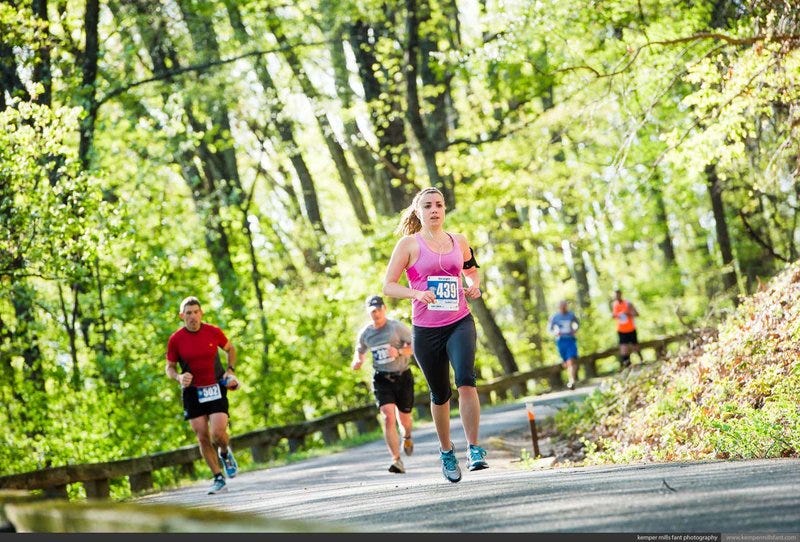 Roanoke, Va. | Saturday, April 18, 2020
"America's toughest road marathon" is how the organizers describe this race, which takes a challenging (to say the least!) climb through Roanoke's Mill Mountain Park, whose 568 acres are home to a zoo as well as miles of mountain trails. Runners will climb some 1,900 feet over the course of the half marathon, as they make their way just north of the Blue Ridge Parkway, the nearly 470-mile highway that unfolds along the Blue Ridge Mountains and through some of the most scenic parts of Virginia and North Carolina.
$85 and up | Sign up here
---
Salt Lake City, Utah | Saturday, April 18, 2020
Run this scenic, point-to-point route that takes runners through the heart of Salt Lake City, offering beautiful views of the surrounding snow-capped Wasatch mountains. Starting at an elevation of just over 4,800 feet — at the Olympic Legacy Bridge at the University of Utah, where the 2002 Winter Olympic Games took place — the half marathon is mostly flat and downhill, with a net elevation loss of just under 600 feet. You'll run through the city's famously wide streets and finish in Washington Square, next to Salt Lake City's historic city hall building.
$75 and up | Sign up here
---
Los Alamos, N.M. | Saturday, May 23, 2020
The single-track trails and dirt roads that make their way throughout New Mexico's Jemez Mountains are the setting for this race, which includes a 15-miler in addition to a 50K and 50-miler (which organizers say is one of the toughest 50-milers anywhere in the country). You've gotta be ready for steep hills and high elevation, as you'll run between 7,000 and 8,000 feet above sea level. The scenery is breathtaking, however — trails run through wooded, rocky forests are followed by runs along mountain ridges, which in turn are followed by runs along smooth, fast dirt trails through meadows between the mountains.
$55 and up | Sign up here
---
Fontana, Calif. | Saturday, June 6, 2020
Famous as the fastest half marathon in America thanks to its gradual downward slope, this race got its start with just a couple hundred runners back in 1955 and today draws in the thousands. From the starting line at Applewhite Campground in Lytle Creek just north of the city, the race unfolds through portions of the San Bernadino National Forest, running a combination of steep and more gradual downhills to the finish line at Fontana's City Hall — with an overall elevation drop of 2,125 feet during the course of the race.
$55 and up | Sign up here
---
Duff's Skagway Half Marathon
Skagway, Alaska | Saturday, June 13, 2020
The runners who've crossed the finish line the past few years at the Skagway Marathon know why this race advertises itself with the tagline, "5% tough, 95% brutal." With a course that unfolds hills, mountains, portions of glaciers, and through forests and past streams, this race isn't the one to choose if you're looking to PR. Starting from the downtown area of this small southeastern Alaska city, you'll run into the wilderness that beckons just outside the edge of town, running the Klondike Highway as you look out onto the Skagway River and Nahku Bay below.
Signup TBA
---
A song to run to today
"Jammin' Me" from the album Let Me Up (I've Had Enough) by Tom Petty and the Heartbreakers.
Want to hear all the songs we include in our newsletters? Listen to our full playlist on Spotify here.