Discover more from The Half Marathoner
A newsletter about where running can take us
Over 42,000 subscribers
Sometimes, running is more than just running
Plus 7 ultra-marathons you (might!) want to try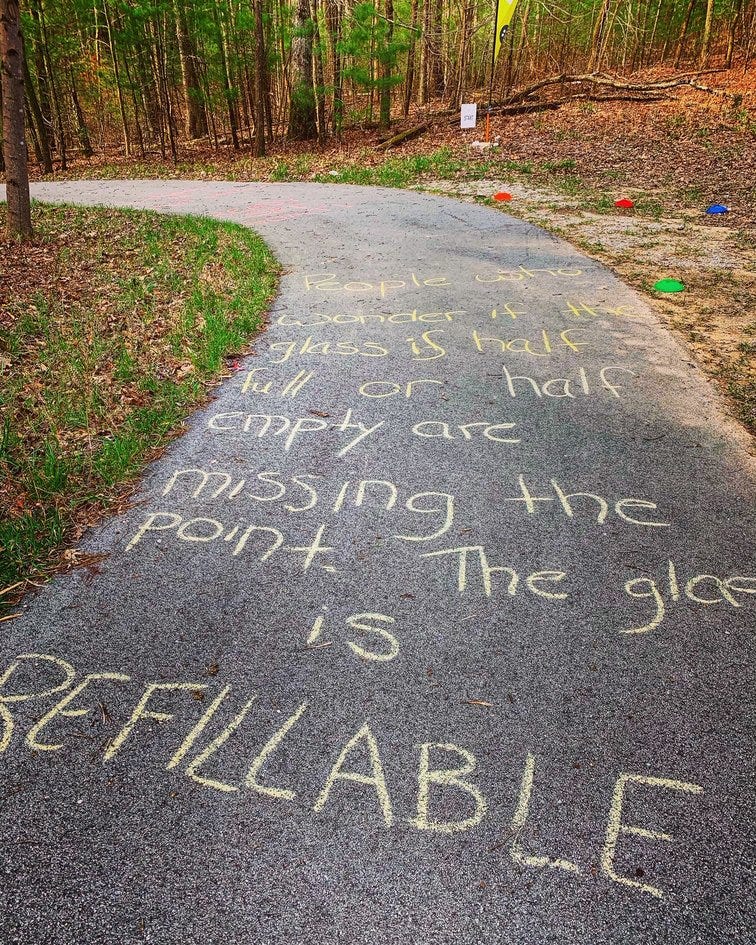 "Running is running — there isn't an Afghanistan type of running and a Peruvian type of running and an Irish type of running... It's the same across the world — it's one foot in front of the other." — Graham Clifford
Imagine moving halfway around the world to a country that's completely foreign to you, where you're vastly outnumbered by people with a different skin color and language, living in a climate that's different in every way from the one you left behind.
That's exactly what happened for a woman named Sibusisiwe Mhlophe, who arrived in Ireland back in 2017 seeking asylum from her native Zimbabwe.
With no one to call family or friend, she ended up in what the Irish call direct provision housing — temporary living quarters for immigrants and asylum seekers in search of a more permanent place to call home — where she spent day after day whiling away her time, alone.
Every day, she went to her mailbox with the hope that she'd finally receive a letter from Ireland's immigration authorities for an interview to discuss her asylum application. One of the two roommates with whom she shared her bedroom had had to wait nearly two years before receiving hers.
"I felt so discouraged when I heard that," she told a reporter from The Irish Times. "How can I spend that much time waiting?"
Then one day she saw a flyer for a group called Sanctuary Runners, encouraging residents where she lived to come out to the campus of University College Cork for a run.
There, she was handed a pair of new running shoes, and told that if she wanted, she could join the rest of the people gathered there from direct provision centers around the city in training for the Cork City Marathon.
At first, she was intimated, she said:
"There were loads of Irish people there as well as people from direct provision. It was my first time meeting people from Burundi and Sierra Leone. They're African countries but I'd never met anyone from those places before...

At first I was scared. I wondered what kind of people lived in Ireland and whether they would be friendly. Would they hate people from direct provision? But they were so lovely."
Mhlophe — who goes by the nickname "Busie," and had played sports but never tried running back home — ended up running the final leg of a four-person relay team in that year's Cork Marathon, and found herself hooked.
The idea behind the running group, she later learned, was to pair native Irish runners with people living in direct provision, to foster exactly the kind of connection she experienced.
It was founded by Irish journalist Graham Clifford who, along with his wife Clare Keogh, had become frustrated and irritated with the portrayals of immigrants they saw splashed across the news.
"I wanted to say, 'to hell with that,'" Clifford said in an interview with Global Sport Matters. "I want to see powerful, strong, proud, beautiful, unique individuals running alongside each other."
In just over a year, they've begun to make a dent in the world with their efforts, attracting some 750 people to come out and run with those housed in direct provision in six Irish cities.
What seems to be happening is what Clifford and Keogh hoped would happen — as hokey as it may sound, the start of building little bridges between people who otherwise would never get the chance to talk with one another.
Running can do that in a way few other things can, Clifford adds. "You know that feeling when you finish — that elation that you can't describe — sharing that with somebody else on a regular, repeated basis just builds up a kind of trust. It's very hard to emulate that in another way."
As I read their story this week, I couldn't help but be reminded of the work of Will Durant, the historian who along with his wife Ariel researched and wrote the legendary, 11-volume The Story of Civilization series.
With the series — and really with all of their published works — the husband-and-wife team sought to emphasize the stories beyond those we normally associate with history classes in school, like wars, generals, statesmen, etc.
The inordinate focus on those at the commanding heights of our society has robbed the rest of us of the stories we ought to know, they argued:
"Perhaps the cause of our contemporary pessimism is our tendency to view history as a turbulent stream of conflicts — between individuals in economic life, between groups in politics, between creeds in religion, between states in war...

But if we turn from that Mississippi of strife, hot with hate and dark with blood, to look upon the banks of the stream, we find quieter but more inspiring scenes: women rearing children, men building homes, peasants drawing food from the soil, artisans making the conveniences of life, statesmen sometimes organizing peace instead of war, teachers forming savages into citizens, musicians taming our hearts with harmony and rhythm, scientists patiently accumulating knowledge, philosophers groping for truth, saints suggesting the wisdom of love.

History has been too often a picture of the bloody stream. The history of civilization is a record of what happened on the banks."
Amen to this, a thousand times over. That's what I love about what Clifford and Keogh are doing with the Sanctuary Runners in Ireland, and what groups like parkrun are doing in nearly two dozen countries around the world.
I had the chance to run a parkrun this past weekend when I got together with a group of old friends from college at the University of the South in Sewanee, Tenn. Their weekly 5K runs are free and open to anyone and everyone who wishes to participate, and in some cases draw hundreds of runners and walkers every weekend.
The photo at the top of the essay above, I took just before we started our run there on the Mountain Goat Trail; it reads "people who wonder if the glass is half full or half empty are missing the point. The glass is REFILLABLE."
It is indeed, isn't it?
I hope you're having an amazing week and getting some great runs in. Let me know how things are going with you, especially your running — as always, keep in touch.
Your friend,
— Terrell
P.S.: I got a spot in the Peachtree Road Race! (In case you're not familiar with it, it's the world's biggest 10K, run here in Atlanta every July 4th.) Let me know if you'll be in town for the race and (hopefully!) we can meet up for at least part of the run.
---
Become a Full Subscriber
Thanks to the paid subscribers to The Half Marathoner who make this possible. Subscribers guarantee this stays ad-free, and get extra issues — with much more on races and running — every weekday. Consider becoming a full subscriber today.
---
7 Ultra Marathons You (Might!) Want to Try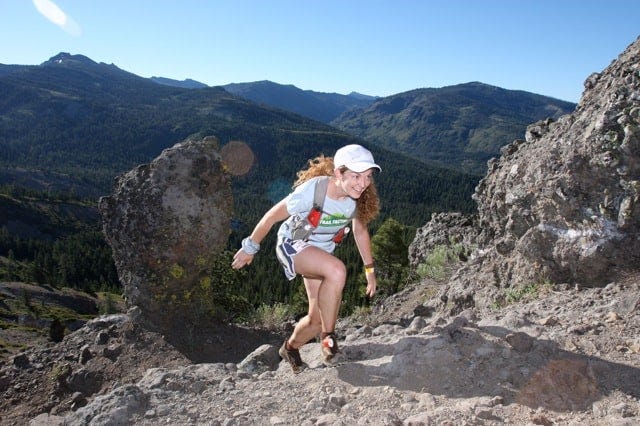 Auburn, Calif. | Saturday, June 29, 2019
When it began in the mid-1950s, this now-legendary trail run was actually a horseback trail ride along the Western States Trail through California's Sierra Nevada Mountains. In the 1970s, the first runners attempted it and this now-legendary race was born, a run with stretches through snowpack as well as through scorching heat and sun, as you'll climb more than 18,000 feet and descend more than 20,000 feet during the course of your 100 miles. It's among the world's most sought-after ultra races, as more than 5,000 aspirants applied for its 369 spots last year.
$410 | Entry process here
Leadville, Colo. | Saturday, Aug. 17, 2019
This legendary race through Colorado's Rocky Mountains is known as the "Race Across the Sky," for its stunningly beautiful — and daunting — out-and-back course that climbs up to 12,600 feet above sea level at Hope Pass, its highest point. First run back in 1983, the race was founded as a way to draw interest from tourists — when a Leadville hospital administrator was told about race co-founder Kenneth Chlouber's plans for the event and reportedly said to him, "You're crazy! You'll kill someone!" Chlouber is said to have responded, "Well, then we will be famous, won't we?"
$335 | Entry process here
La Grange, Wis. | Saturday, May 11, 2019
It's been called one of America's most scenic trail races by Trail Runner magazine, thanks in large part to its location along the Ice Age Trail, which was formed by the receding of the Wisconsin glacier some 13,000 years ago. Today it's part of the Kettle Moraine State Forest, a place filled with 18,000 acres of forests, ponds, marshes, and wide-open prairies, where the magazine says you'll find "a supremely runnable course," with "rolling, smooth single track [trail] that will challenge runners without breaking them."
$85 - $100 | Sign up here
Clackamas Lake, Ore. | Saturday, July 13, 2019
Run on the heavily-shaded Pacific Crest Trail — made famous for most of us in Cheryl Strayed's 2012 book Wild — in the shadow of nearby Mount Hood, this race is considered an ideal run for your first 50-miler, thanks to its pair of out-and-back stretches that split up the run into smaller, more manageable chunks. In addition to the 50-miler, the race also offers the 50K and 25K distances. "It's also not too much climbing and is nestled in the forests for most of the race," running coach Yassine Doubin told Trail Runner.
$125 - $140 | Entry wait list here
Silverton, Colo. | Saturday, Aug. 3, 2019
"If you are into big mountains, big, expansive views, big climbs, and big descents you will LOVE this course," say the organizers of this summertime run through southwestern Colorado's largest mountain range, where you'll climb and descend nearly 17,000 feet on single-track trails in the San Juan National Forest. You'll also run along parts of the Colorado Trail and through the Animas River Gorge, and you'll be able to choose between the 100K and 55K distances.
$125 - $225 | Sign up here
Morganton, N.C. | Saturday, Sept. 21, 2019
With a 50K and a 30K that start in Morganton's Steele Creek Park and take you through the Pisgah National Forest to the top of majestic Table Rock, this ultra is far from the easiest ultra you'll find, as it features some 7,000 feet of elevation gain. But the rewards are worth it, as you'll cross over creeks and hop over rocks on your way to the panoramic view you'll discover at the summit.
$75 - $100 | Sign up here
Boonsboro, Md. | Saturday, Nov. 23, 2019
A race with a long and storied history — this year marks its 57th annual running — this ultra will take you along miles-long stretches of the Appalachian Trail as well as portions of the C&O Canal Towpath, which features gently rolling terrain that leads you in to the finish line in the nearby town of Williamsport. The AT sections are its longest and toughest, with plenty of rocky terrain along mountain ridges and stretches with steep switchbacks that drop more than 1,000 feet. You'll gain more than 1,100 feet during the course of the race, and you'll have 13 hours to complete it.
$200 and up | Sign up here
---
That's it! Thank you so much for subscribing, and if you know someone you think might like it, please share it with them. Feel free to drop me a line anytime at terrell@halfmarathons.net with any feedback or questions you might have.
Recent issues for full subscribers:
Follow us on: