Rock & Roll, Mount Washington, Lucerne + America's only 15-miler
Plus: What you had to say about race fees
Since last week, our full subscriber issues have covered races on North Carolina's Outer Banks and Virginia's Great Dismal Swamp, plus a podcast on Katie Arnold's new book 'Running Home.' Interested? Sign up here — we'd love to have you join us: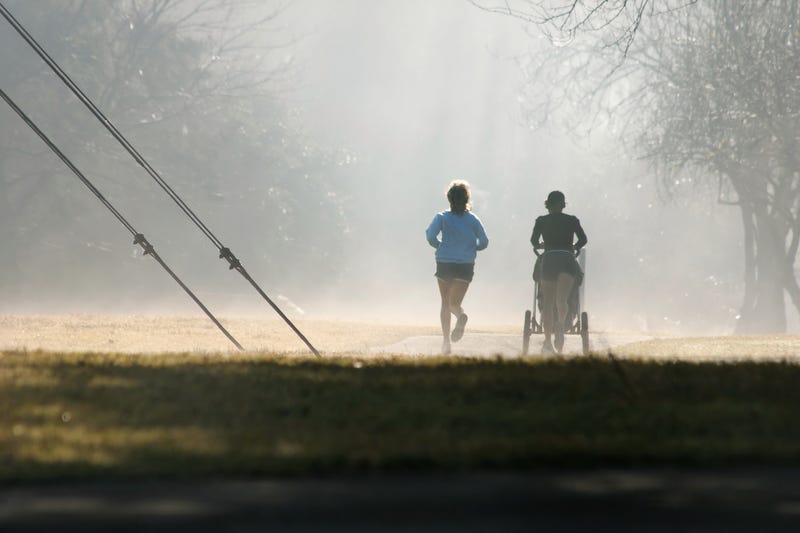 "Even if you never become an Olympic champion, or even manage to race abroad, just being an athlete here seems to lift you above the chaos of daily life... You can see it in the runners' eyes when they talk to you. Even the slowest of the runners talk about their training with an almost religious devotion. They may live in makeshift houses, without running water, and sit by candlelight each night, but their best times for the half marathon are recalled with reverence. Running matters." — Adharanand Finn, author of 'Running With the Kenyans'
---
Happy Wednesday, running friends!
If it's morning where you are, I hope your day is getting started off right and you got in a good run early — and if it's mid-day or late afternoon where you are, I hope your day has been great so far. 😊
A couple of amazing things have happened recently for the members of our team: as you may have read in yesterday's newsletter, our longtime contributor Carissa Liebowitz traveled to Nepal last month to run the highest-elevation distance race in the world, the Everest Marathon.
Her post captures what it's like to start running at more than 17,000 feet above sea level — that's three times the elevation of Denver, if you're counting — where you struggle to actually "run" at all. She did an interview with Atlanta's WSB-TV about the trip, which was a bucket list race if ever there was one. Definitely give it a read here.
And Hollie Sick, who also has been a longtime contributor to our newsletter and website (and has a great newsletter of her own) had an amazing weekend too — she won the She Power Half Marathon in Indianapolis on Sunday, beating 806 other runners with a time of 1:29:27.
On her blog, Hollie breaks down how the race went every step of the way — how she entered the sold-out race at the last minute by finding a bib on Facebook, what it was like to run in "ankle-deep water," and what it felt like to start off strong and be in the lead for the entire race.
What you had to say about race fees
Last Friday, our open thread discussion got you guys talking — more than 100 of you shared your thoughts, which shed a lot of light for me on how you're feeling about the cost of running, races, etc.
A few of the responses that stood out include this one:
"Some races are WAY too expensive... there are so many I would love to run with my friends and family, but as soon as I see the final price of the race at checkout- I have to cancel because as a college student.. it's too expensive and I don't have that type of money to continuously throw down. It makes me sad and discouraged knowing I'm unable to run a race that's looks like such an amazing experience." — Ugne
Another reader suggested that races offer tiered pricing:
"I've always been a proponent of races giving the option to forego the t-shirt in lieu of a cheaper price. I've seen it a few times but it is rare. And if you have been running for a few years or more it is in my view a bit ridiculous and wasteful the amount of shirts you acquire, many are ugly/useless to wear and you end up just giving them away at some point to goodwill or something. I think making that option would help keep the price down. (But there are certainly some you want to keep, and are of better quality, like you might find in bigger races) But I agree that the prices are getting a bit out of whack. I remember I used to run races as 'training runs' for marathon training, but not so much anymore due to the prices." — Carlisle
Others felt differently, noting that races incur huge costs in staging their events:
"I help coordinate a half marathon and the cost are astonishing. As a runner I never knew exactly how much goes into planning a road race. Organizers are charged for everything from usage of the roads, police, EMS, permits, toilets, etc. and that doesn't even include what us runners want: premium swag, food, beer, water, and a post party with live music on top of charitable donations." — Schultz
Another pointed out that, today more than than ever, we have plentiful choices of races at different price points:
"I have to agree that sometimes I could do without the 'swag' in order to reduce the price. I have found some less expensive local and smaller races that have been a lot of fun. I have run some big, more expensive races and honestly I have rarely been disappointed. One of the best organized marathons/half marathons I have ever run is the Little Rock marathon. It is a five hour drive for me, but well worth it. Of Course when you get hailed/sleeted on two years in a row it does make you question your choices! If you are looking for an inexpensive sport/hobby this is likely not it. I choose to not look at the totals of what I spend on shoes, socks, special foods, travel, registrations, sport watches, sunglasses and on and on. All in all it is all sooo worth it!" — Schultz
And finally, this reader noted that often, you get what you pay for:
"Kinda hate to say this, but I'm often leery of races that seem like too much of a bargain. Will it be marked, staffed, safe? How is it going to be timed? Really don't care much about the swag; just want it to be well-managed. As many have mentioned, it's not easy or cheap to put on a race, so I full expect to pay $35-50 for a 5K and $80-100 for most longer races, sometimes more if it's something major, i.e., big and with post-race extras. Just have to realize I can't afford to run every race that looks interesting - such as most of 'em in the Half Marathoner email."
Thanks to each and every one of you for posting your thoughts. If you have something you'd like to share, the thread remains open and you can contribute to the discussion here.
We'll definitely keep doing these live discussions, so keep an eye out for a new one this Friday — if you have a running topic you'd like to discuss, I'd love to hear your ideas.
Your friend,
— Terrell
---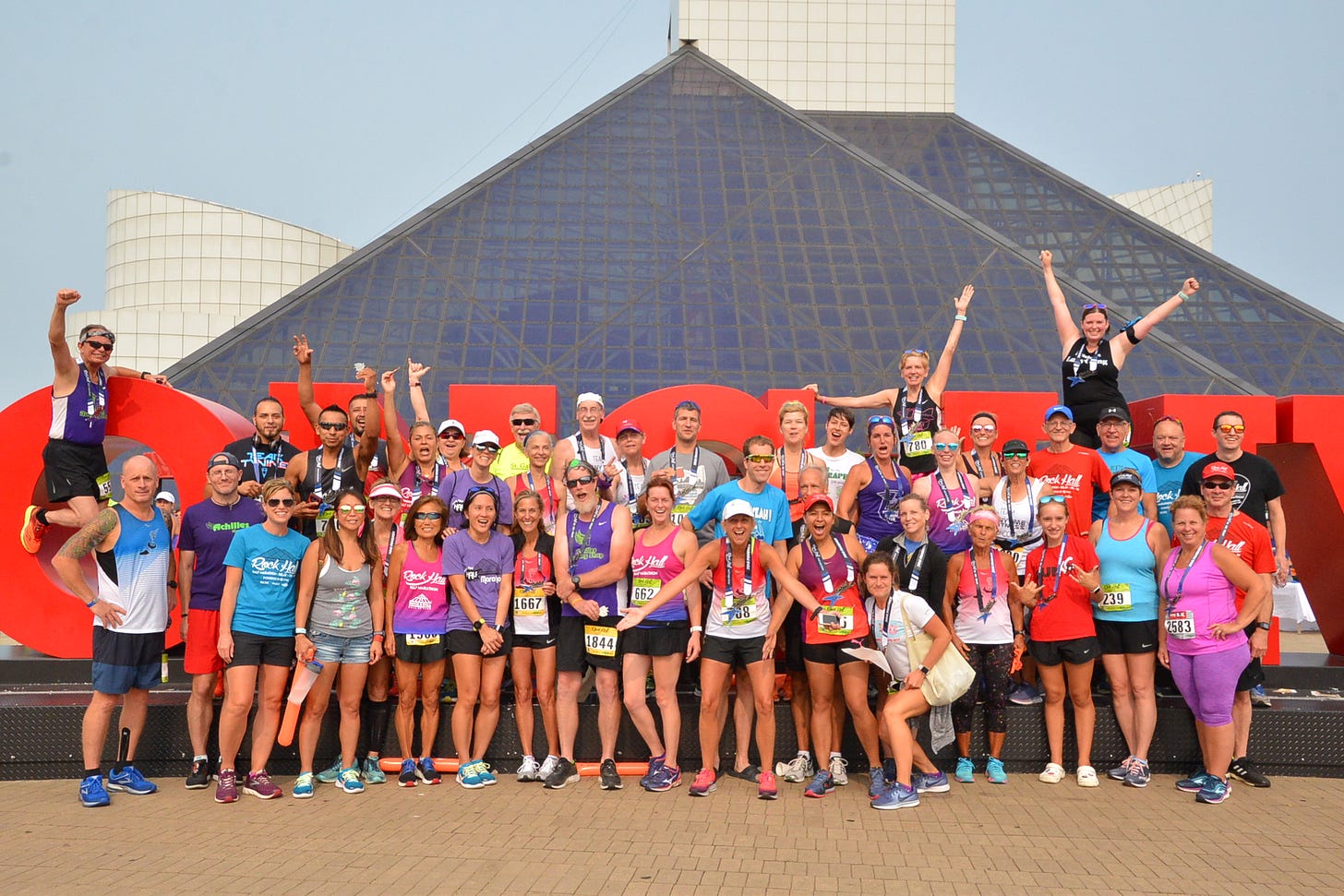 Cleveland, Ohio | Sunday, Aug. 18, 2019
Starting in front of the world-famous Rock & Roll Hall of Fame along the shoreline of Lake Erie (pictured above), runners follow a looping out-and-back route with only a few hills. Starting off with a run past First Energy Stadium (the home of the NFL's Cleveland Browns), the race heads through downtown and then east toward Rockefeller Park, where you'll run through the string of cultural gardens along Martin Luther King Jr. Drive. Once you reach Gordon Park and the lakefront, the rest of the route unfolds entirely along the shoreline of the lake, all the way back to the finish line at the hall of fame.
$70 and up | Sign up here
---
Charleston, W.V. | Saturday, Aug. 31, 2019
Its organizers say it's the only 15-mile race in America and that its course has remained largely the same since its first running 46 years ago, when "there weren't many marathons — and only a few half marathons — in 1973." When a local man named Don Cohen was first asked to design a course for the race back then, he got in his car and drove around, trying to include as many of the city's neighborhoods as he could, stringing together a route that runs past the state capitol building and the banks of the Kanawha River. There's a big hill climb in the first half of the race; after that, the course is largely flat in to the finish line at the University of Charleston's Laidley Field.
$55 and up | Sign up here
---
Lucerne, Switzerland | Sunday, Oct. 27, 2019
The largest half marathon in Switzerland, this race features a loop route that starts and finishes at the Swiss Museum of Transport, and later takes runners past the luxury hotels of Lucerne, the Kapellbrucke (Chapel Bridge) and the Wasserturm, the historic water tower that stands next to it. You'll also run past the famous Culture and Congress Centre Lucerne and enjoy panoramic views of the Alps (especially Mount Pilatus, which towers over the city) and spend your final few miles running through the old town before heading back to the finish.
$70 and up | Sign up here
---
St. George, Utah | Saturday, Jan. 18, 2020
Run through a place sometimes called "Utah's Dixie" at the 38th annual running of this race, which takes runners along scenic paved city trails that unfold alongside the Virgin River. (The nickname has stuck thanks to the area's warm climate and a failed effort by Brigham Young to grow cotton here in the 1860's.) Along the looping route, which is filled with twists and turns in the stretches closest to the river, you'll take in views of red bluffs that look out over the northern part of the city, as well as the edge of the Mojave Desert to the south and Zion National Park off in the distance, and the peaks of the nearby Pine Valley Mountains.
$60 and up | Sign up here
---
Gorham, N.H. | Saturday, June 15, 2019
"There's only one hill" at this legendary all-uphill run to the top of one of the most famous mountains in the country, which held the record for decades as the place with the strongest winds on Earth. At 6,288 feet above sea level, Mount Washington is the highest peak in the northeastern U.S.; you'll climb more than 4,000 feet during this race's 7.6 miles, which begin along Route 17 near Gorham and don't stop until you reach the mountain's summit. The grade for the climb averages about 12 percent, though you can expect grades of more than 20 percent in some stretches. And be prepared for any kind of weather, which can change (and change again) as you ascend the mountain.
---
A song to run to today
"You Make My Dreams" from the album Voices by Daryl Hall & John Oates.