Discover more from The Half Marathoner
A newsletter about where running can take us
Over 42,000 subscribers
New York, London, Paris, Munich...
11 half marathons for your bucket list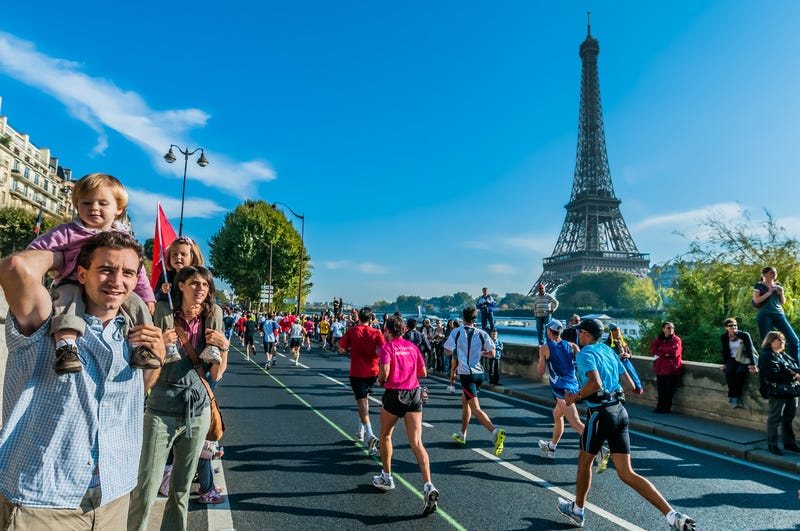 "People think long-distance running is about speed, about getting from point A to point B as fast as possible. But really it's about slowing down." — Katie Arnold
Have you ever run a parkrun?
Across the U.K. and in smaller (but growing) numbers across the U.S., thousands of people are getting together every Saturday morning to run a 5K through a park — always in a beautiful outdoor setting, and always for free.
The concept began nearly 15 years ago when a group of runners got together and staged the first parkrun in London's Bushy Park, for anyone who wanted to join.
"The concept of parkrun is that it's not a race and therein lies the secret of what we do," the group's founder Paul Sinton-Hewitt told Outside Magazine.
Ever since then, the idea — stage a free race that's open to anyone who wants to participate not just once every year, but once every week — has caught on with runners around the world and has now spread to 20 countries on five continents, with some 1,800 events taking place every weekend.
You don't have to be a runner with a number and a GPS watch or any gear to take part. Walkers, runners, parents pushing their babies and toddlers in strollers — all are welcome.
(If you'd like to record your time for your run, you do need to register for the event you plan on running, which you can do at the parkrun US website.)
Once you're there, you'll find no corrals to wait in, no buses to ferry you to and from the starting and finish lines, and no medals or t-shirts. It's simply a run in the woods, with a handful or a few dozen (or a few hundred) people looking for exercise just like you.
In our world of big-time running events, it's a welcome breath of fresh air and one I plan on running for the first time this weekend, as I'll be in Tennessee for an alumni reunion with a bunch of my old friends from college.
We'll be running the Mountain Goat Trail near Sewanee, Tenn. If you're in the area and would like to join, please do! (Find more about the run here.)
Your friend,
— Terrell
---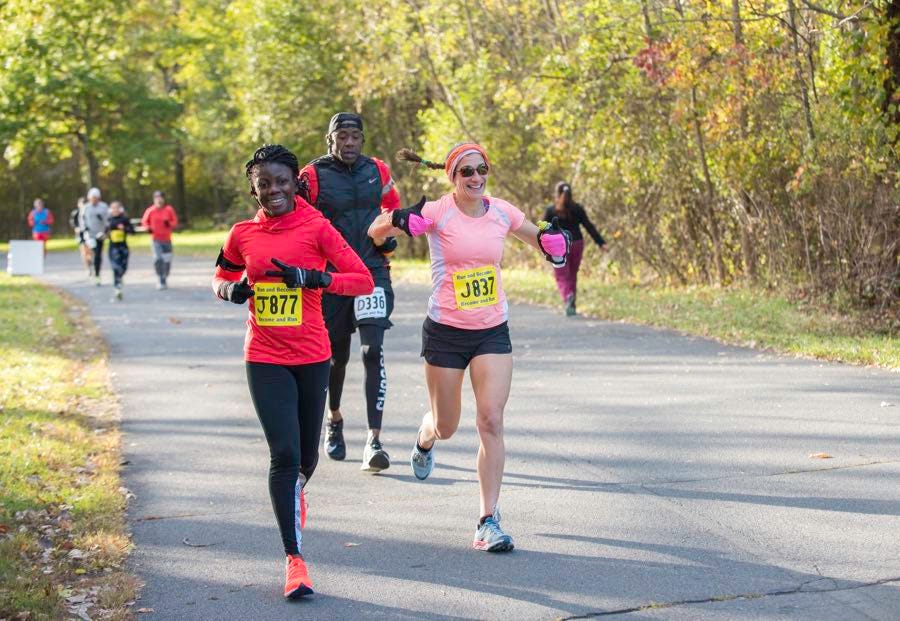 Congers, N.Y. | Sunday, Oct. 20, 2019
Flat, wide paved trails that wind their way around Rockland Lake State Park just outside New York City await at this early fall race, which organizers say is the "perfect" half for a PR. It's part of a series of New York-based races that were first organized in the late 1970's and named in honor of the Indian meditation master and philosopher Sri Chinmoy. (Sign up here)
Yonkers, N.Y. | Sunday, Oct. 20, 2019
The Yonkers Marathon owns a special place in U.S. road race history, as it's one of the oldest continuously operating marathon events anywhere in the country — it was run for the first time in 1907, making it the nation's second-oldest marathon after the Boston Marathon. It's known for its hilly, challenging route, which starts along River Street in downtown Yonkers and features its final four miles entirely along the Hudson River. (Sign up here)
New York, N.Y. | Saturday, June 8, 2019
Hosted by the New York Road Runners club and designed just for women — first run in 1972, it was the world's first-ever road race for women only and was named with the miniskirt in mind — this gorgeous race route starts on Central Park West at West 61st Street. From there, you'll get a tour of the park and run past the Metropolitan Museum of Art before heading back to where you started for the race finish. (Sign up here)
London, England | Sunday, March 29, 2020
It's too late to make this year's run — it took place last weekend — but I didn't want to leave it off because it's one that should definitely be on your list if you have the chance. You'll make your way through London's Central City on a closed course, with long stretches along the River Thames, past Westminster and Big Ben, and a stretch up to the Tower of London and back. (Sign up here)
Woodstock, Oxfordshire, England | Sunday, Sept. 29, 2019
Known as "one of the most beautiful running events in the U.K.," this stunningly picturesque race takes you through a piece of British and world history, as this monumental palace — the birthplace of Sir Winston Churchill — was built in the early 1700s and today is a UNESCO World Heritage Site. The English Baroque design and architecture of the palace and its beautiful grounds form the backdrop for the race, which will finish at the front steps of the palace. (Sign up here)
Hackney, England | Sunday, May 19, 2019
Part of a series of U.K.-based half marathon and 10K races hosted by Richard Branson's Virgin Sport, this race will take you through the London borough's historic Broadway Market as well as Haggerston and Downs Parks, all while you're running across a dozen canals and rivers during your 13.1 miles. You'll also get to take in a gorgeous view of Olympic Park before you cross the finish line. (Sign up here)
London, England | Sunday, Oct. 13, 2019
You'll get to see London in a way no other tourist will at this fall race, which unfolds through spectacular parks like Hyde Park, The Green Park, St. James Park and Kensington Gardens. You'll also run past royal residences including Buckingham Palace and Kensington Palace, and past the London Eye and Royal Albert Hall. (Sign up here)
Paris, France | Sunday, March 8, 2020
The loop course for this race — which draws more than 40,000 runners every year — begins and ends in Bois de Vincennes, Paris' largest public park. Later, you'll run past Notre Dame, Place de la Bastille and more than a mile along the Seine, and you'll no doubt find its mostly flat course is perfect for setting a PR. (Sign up here)
Paris, France | Sunday, April 14, 2019
Yes, this is a 26.2-mile race and yes, it runs in just a few weeks — so unless you have a special "in," registrations are now closed — but it's one to put on your "someday" list because of all the amazing scenery and places you'll get to run through on the course. From a stretch down the Champs Elysées to a run through the Arc de Triomphe, you'll get to take in views of Notre Dame and the Eiffel Tower as you run the paved streets of the "City of Lights." (Sign up here)
Munich, Germany | Sunday, Oct. 13, 2019
Starting from the district of Bogenhausen on Denninger Strasse, this scenic course heads south along the route of the full marathon to Munich's Olympiapark, where the highlight is running through the Marathon Arch into the Olympic Stadium. Runners have 3 hours to complete this point-to-point race, which has an afternoon starting time of 1:30 p.m. (Sign up here)
Munich, Germany | Sunday, April 28, 2019
You'll get to run a scenic, multi-loop route entirely within Munich's Olympiapark, which was built for the 1972 Summer Olympics. Get ready also for a mostly flat race, as the difference between the highest and lowest points on the paths that wind around the Olympic Village here is only about 33 feet. (Sign up here)
---
That's it! I hope you've enjoyed this week's newsletter. Please feel free to drop me a line anytime and let me know if you have any feedback or suggestions for a future issue. I'd love to hear from you.
Follow us on: