It's summertime and the running is easy, right?
Plus: We're The Half Marathoner now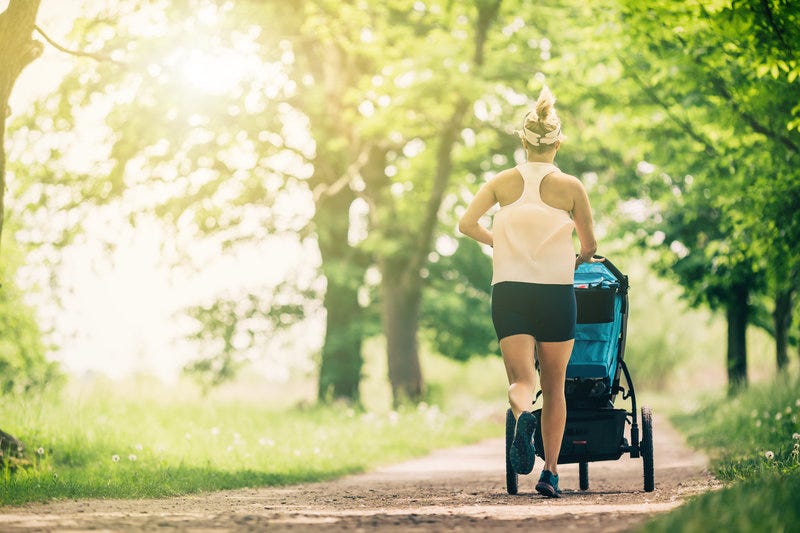 "A good friend of mine used to say, 'This is a very simple game. You throw the ball, you catch the ball. You hit the ball. Sometimes you win, sometimes you lose, sometimes it rains.' Think about that for a while." — Tim Robbins
Sometimes life throws you a curveball. That's exactly what happened to me this past week, when a combination of work, some travel and a nasty little stomach bug combined to keep me away from running more than I'd like.
I'm feeling much better now, but I think that's why I found the lines in the quotation above from the 1988 movie "Bull Durham" so perfect; sometimes, rain just falls and we have to regroup, wipe the slate clean and come back the next day.
The summertime is a good time to do that in general — our writer Hollie Sick wrote a great post on this, on why August is a great month to take a break from running — especially if you're feeling in the doldrums. Running should be something we enjoy and get something positive from; if it's unrelenting slog all the time, that may mean it's time to take a break and refresh.
With that in mind, taking a (brief) break and shaking things up a little is exactly what I'm doing with this week's issue.
You'll see below that I've highlighted some individual races around the world rather than our standard themed lists, because I wanted to focus more on a few races that have really captured my interest and sparked my imagination — these are places I dream of going and races I dream of running, and I hope you'll feel the same way.
Also, I wanted you guys to benefit from some really great conversation I've been having with readers who've responded to the issue we've been talking about for the past couple of weeks, the absence of child care for race participants and what that means for working parents and caretakers of all kinds.
One reader wrote in and disagreed that it was the responsibility of races to provide this, noting:
"People choose to enter races. It's not up to others that have no children to pay more for a race to support people with kids. I've paid enough over the years to support other people kids with school fundraisers, gifts, showers, etc. These races are a choice, not a right."
That's certainly a valid argument. It's hard to think of a similar kind of event like a road race that provides this, and what might it mean for the cost of races if they were expected to provide a service like this? I'm not sure I know the answer to that, though there's little sign of things changing in the immediate future.
Another reader named Suzanne had a completely different take, pointing out that perhaps we should broaden our focus beyond single parents to people who are taking care of others in any capacity, and what races might do to help there:
"As a married person, I feel the same way as Karla b/c logistics are the same in many ways. Also, you might get more folks who are caring for family members even if they are not the parents, if they have two working adults, are caring for grandchildren, nieces/nephews, etc. The issue of how to spread the joy and still address our care taking role is a real one, and not easily answered depending on the support network you have built. 

I've moved away from my very dear running friends and am struggling to join or form a new tribe. It's SO HARD and it means working through issues that don't have clear or clean answers b/c it means new routines, new juggling acts, new players."
Both are definitely worthwhile perspectives worth chewing on. It will be interesting to see how things evolve in this space as millennials have children of their own, and whether they'll demand it from the events they take part in.
With that in mind, let's slow things down for this week in one of the last few weeks of summer and enjoy some really fascinating races to put on your bucket list. And if this is what you guys prefer, I can make individual races the focus of the newsletter in the future, rather than the lists we've been doing for quite a while now.
It's always great to keep things fresh and shake them up a little bit! In the meantime, have an amazing week and some great runs, and we'll talk next week.
Your friend,
— Terrell
P.S.: You'll notice a difference in the "from" address in your inbox, because the newsletter is now named The Half Marathoner. Even though it's a small change, I felt it captured better what this whole endeavor is about, our community, and where we're going. I hope you like it.
---
Thank You!
I want to send a huge shout-out to the paid subscribers who've signed up to ensure The Half Marathoner stays ad-free. Not signed up? You can here.
---
Dubrovnik Half Marathon, Croatia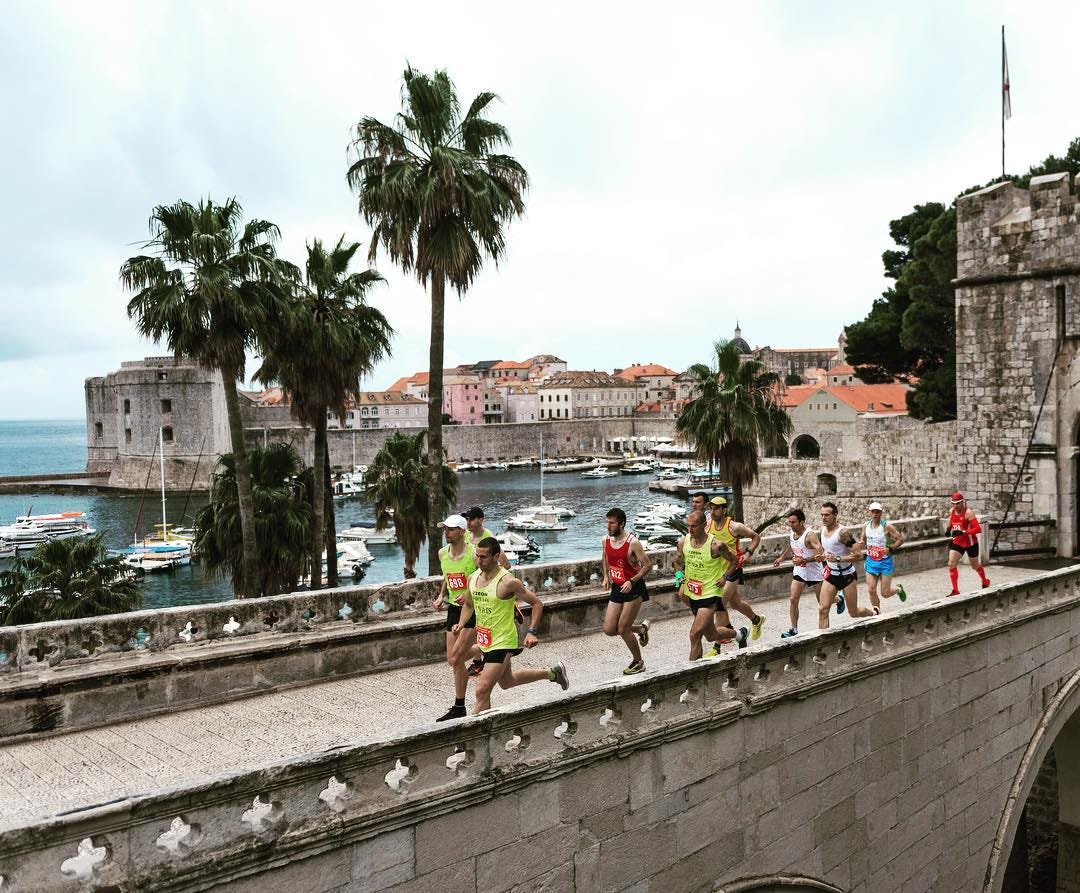 See those ancient city walls that look over into the crystal blue waters of the Adriatic Sea below? That's what you get to run along at the Dubrovnik Half Marathon, a once-in-a-lifetime race that makes its next running in April 2019.
If you notice things that seem familiar as you run around this city, a UNESCO World Heritage Site whose history dates back to the 7th century, you're not wrong — movies and television shows from Robin Hood: Origins to The Last Jedi to Game of Thrones have been filmed here.
---
Key Largo Bridge Run, Florida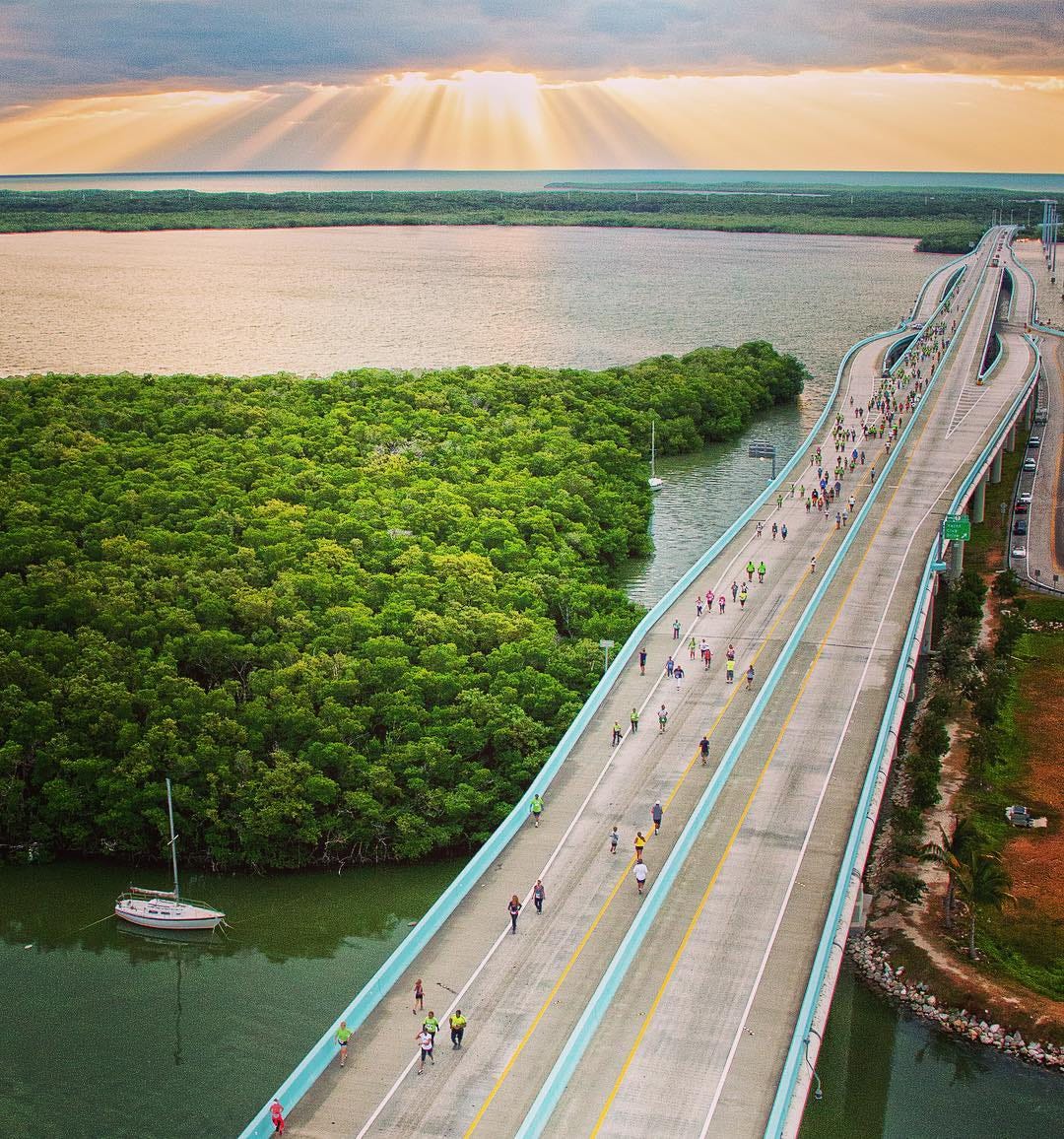 Until 2016, this gorgeous run across the beautiful Jewfish Creek Bridge that overlooks Key Largo Bay — an 18-mile-long stretch of bridge that crosses over the area known as Florida's Gateway to the Keys — also held a half marathon.
Today its 13.1-mile race is no more, but you can still run the 10K or the 5K and experience the stunning views you see in the photo above, at the Key Largo Bridge Run this November.
---
Gozo Half Marathon, Malta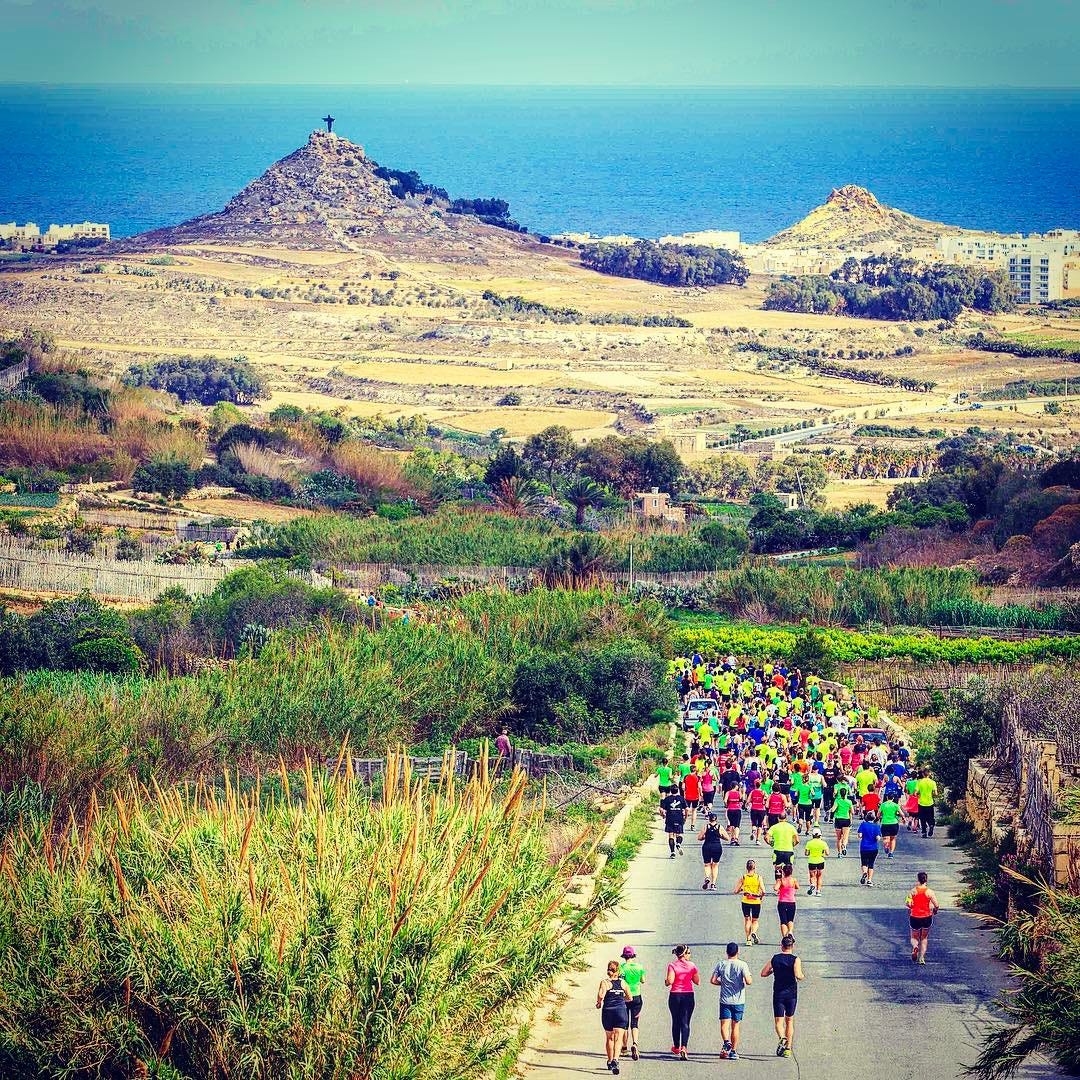 While there are many half marathons and other distance races around the world that I dream of running some day, this one is near the top of my list: the Teamsport Gozo Half Marathon, set for the last weekend in April on Gozo Island in Malta, the Mediterranean archipelago scattered between Sicily and the coast of Northern Africa.
The organizers say it features uneven terrain for nearly the entire race, which no doubt makes for a challenging run, and its final couple of kilometers are the toughest part of the race. But the views of this island from the route are breathtaking, and you get the chance to see sights like its Ggantija temples, some of the oldest structures in the world.
---
Half on the Head, Ireland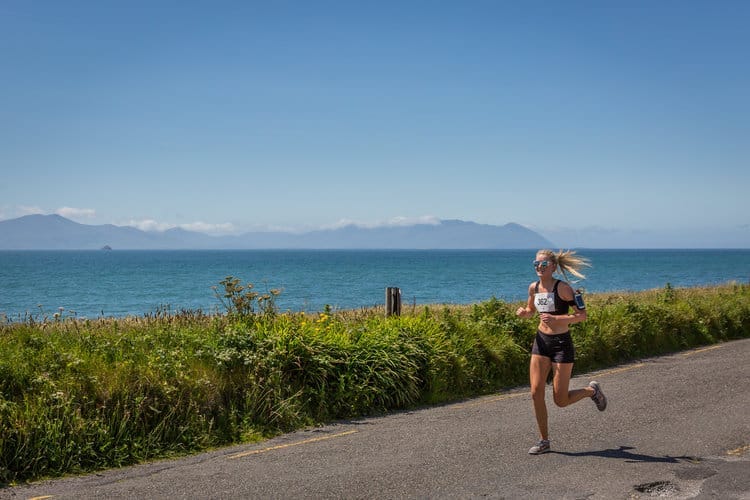 Sometimes called "the most scenic half marathon in Ireland," the Half on the Head unfolds largely along the Wild Atlantic Way, offering up the verdant scenery of Ireland's wild western coast, a land famous for its wind-whipped meadows atop soaring cliffs as well as peaceful, serene beach towns in the lowlands near the coastline.
Depending on the weather — the race runs each June, which should bring plenty of sunshine — you'll get to take in stunning views of the Cliffs of Dooneen, Tralee Bay and Mount Brandon, along some of the most wild and untamed stretches of this part of Ireland.
---
In Case You Missed It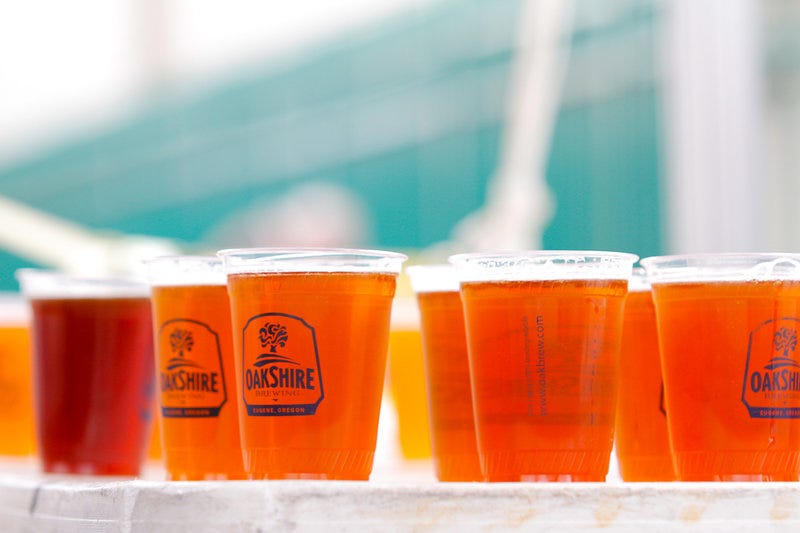 21 Half Marathons With (Lots Of) Beer at the Finish Line
Races where there will be a cool one waiting for you at the end of your 13.1 miles. (Maybe more than one.)
Can You Really Run After a Heart Attack?
"In the long run, we know that engaging in running and other cardiovascular activities prevents heart attacks," said Dr. Mutharasan. Something like running helps the heart use oxygen more efficiently and regrow blood vessels. "The principle 'move it or lose it' applies," he said. "We don't want to turn people into what we called 'cardiac cripples.'"
— Really interesting New York Times article by Jen A. Miller on the revolution in attitudes among doctors on the right way to treat cardiac patients. Not too long ago, a period of extended rest after an event like a heart attack would have been a given; now, "things have changed a lot from the Eisenhower era of bed rest," one doctor told Miller, adding that patients were told to lie in bed and take stool softeners to prevent any pain. Now, they're being prescribed weight lifting, yoga, Pilates, walking and even running.
Walking Barefoot on Grass Can Improve Your Health. Really.
"There are many reasons connecting with nature is good for mind and body, but electricity probably is not one you have considered."
— Something probably most of us did as children turns out to be a health-enriching habit in this fascinating Washington Post piece on grounding, the scientific term that some researchers are using to call the movement to get people to kick off their shoes and rub them in the dirt and the grass. (Seriously!) The reason, they say, is a variety of modern-day ills that are caused by the disconnect we experience from modern streets and shoes, which prevent us from regular contact with the earth's subtle electric charge. Definitely worth a read.
5 Volunteer Opportunities in Running That Don't Ask You to Raise Money
"If it seems like you've been seeing a ton of crowdfunding posts from your Facebook friends in the last few years, you're not imagining things: U.S. road races earned twice as much money for nonprofits in 2012 than they did a decade before."
— That doesn't mean you have to hit up all your friends for money if you want to go run a destination race, however. I did just that for my first marathon in Bermuda years ago, but I knew that was a one-time thing; I couldn't go back to my friends again and again to send me on trips. This great Runner's World story shows some other rewarding ways you can volunteer, particularly one that intrigues me: guiding runners with disabilities through organizations like Unite in Stride.