Discover more from The Half Marathoner
A running newsletter that isn't (just) about running
Over 42,000 subscribers
How to use your long runs to aim higher
Plus 12 wine country half marathons for 2019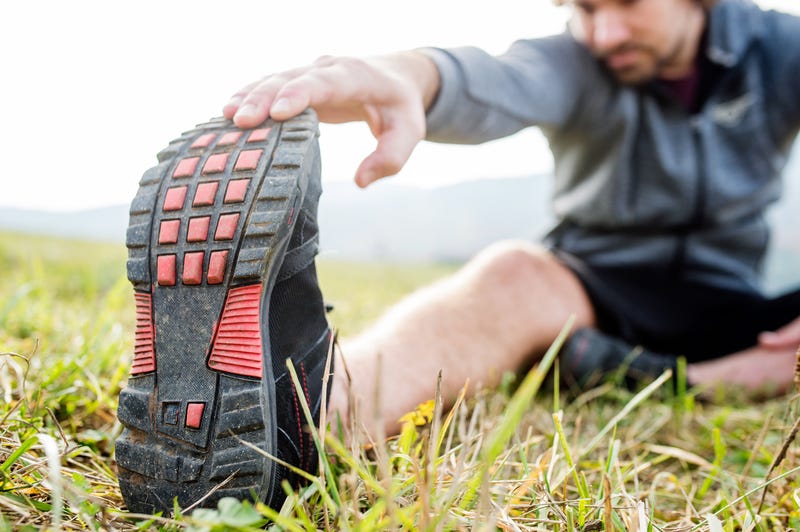 "In the long run, men only hit what they aim at. Therefore, though they should fail immediately, they had better aim at something high." — Henry David Thoreau
This morning, my stepdaughter was on the verge of tears.
She was scheduled to participate in a sports day at school and was dreading having to play basketball with a group of girls who are a lot better at the game than she has.
Feeling like everyone in her class was better at sports than she is, she was afraid to put herself out there on the court. She was convinced the other students would laugh at her for lacking their same athletic skills.
In fact, she wanted to skip school all together. (Needless to say, her mom and dad didn't let her choose that option!)
I felt for her not just because she's my child, but also because I've been right there myself — when I was a teenager and even as an adult, the first time I set out to run my first marathon.
In fact, I can remember being 25 years old and a friend from my childhood heard I was training for a marathon. "It must not be very hard then," I can remember him saying now, even though that was 20 years ago.
Things like that sting. I don't care if you're 14 or 25 or 48 or 72, it's not a good feeling to believe that others are looking down on us, even if that's happening only in our minds.
This may seem like a strange way to build up to a topic about running, I realize, but trust me — there's a connection.
Long runs teach us to believe
If you set out to train for any distance run beyond a 5K, you're going to be doing some long runs.
Even if you only want to run a 10K — especially big races like Atlanta's Peachtree Road Race or Colorado's Bolder Boulder — you're going to need to get your body ready for longer miles.
What that means is once a week, you're going to condition your body to reach for higher goals than it has ever reached for before. Some weeks that's only going to be 5 miles; other weeks — especially if you're training for a full marathon — that's going to be more like 15 miles or even longer.
Here's the catch: just like my stepdaughter felt this morning, you're going to feel the same way when you wake up on the day you've scheduled for your long run. Every time.
You're not going to want to do it. Your mind is going to try to find excuses why you can't. Little loopholes that will allow you to pretend to yourself that it's okay to skip "this time."
(And let me admit here that I'm not preaching any paths I haven't walked — I've listened to that voice in past training cycles, only to regret it on race day.)
If you do, however, you'll miss out on something really special. And that's the chance for your body to prove to your mind what you're really capable of doing.
A gradual buildup is the way to go
The first time you attempt to run a distance farther than you have before, you're going to feel a little anxiety. Especially as you're nearing, say, the 5-mile marker when that's the longest you've ever run.
It won't be easy, but as simple and obvious as this sounds, you're going to have to just keep putting one foot in front of the other.
No one can do it for you — that's a lesson I learned several years ago, on my first (and only) time I went skydiving.
I was strapped in with an instructor for a tandem dive, and when we got to the window of the plane, he said, "I'm not going to push you out. You have to be the one to decide to jump. When you're ready, I'll be right here."
I hemmed and hawed for what seemed like an eternity. But then I just decided what the hell and let myself fall out of the plane's window and into the sky, looking back up at the plane as we fell away from it.
Honestly, pushing yourself with running has an element of that to it — you finally just have to decide it's time, and go for that longer distance.
What you'll find is what I felt in the air that day. A feeling of, "I can't believe I'm actually doing this!" Especially when 5 miles becomes 8, and those become 10, and then you find yourself running 12, 13, 14 or more.
All of a sudden, you realize that all along, you were capable of doing something that you believed you weren't. And while it doesn't get easier — running more than a few miles is never easy — you start to expand what you think is possible for yourself.
After all, why not?
Around lunchtime today, I texted my stepdaughter to ask her how the game went. Remember, this was something she was dreading the way you or I might dread a root canal.
I heard back around lunchtime: "It was actually kind of fun!" (To which I texted back a GIF of Oprah high-fiving her audience.)
I can't promise that your long runs will always be fun — but I can promise that if you stick to them and dedicate yourself to them, you'll find out things about yourself and your body that will surprise you.
Thanks for letting me share that story with you! As always, I love hearing from you guys, especially your running stories or just about anything in general. Keep in touch and let me know what's new with you.
Your friend,
— Terrell
---
Become part of The Half Marathoner
Sign up for the full subscriber experience and get more in-depth stories about races, the mental and emotional side of running, race discounts and more, plus access to our subscriber-only Slack channel. Learn more here.
---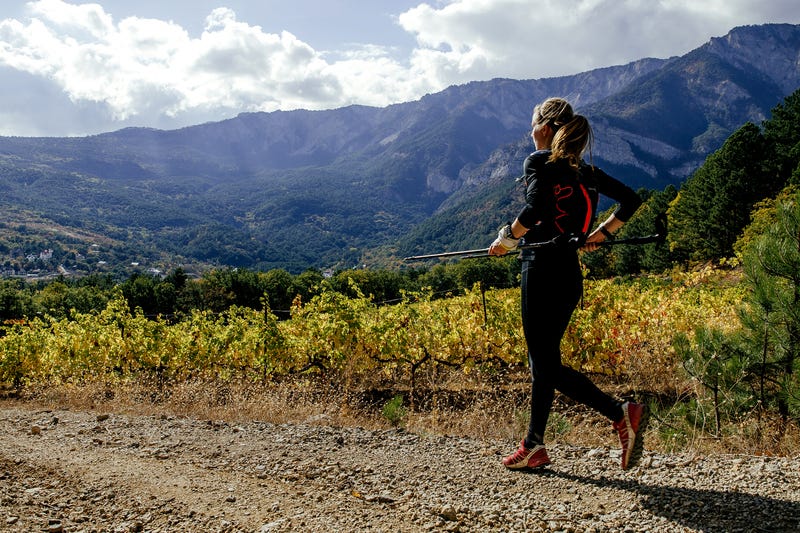 From Oregon to Napa Valley, California, to the vineyards of northern Virginia, half marathons where you'll run some of America's best-loved wine-growing regions.
By Terrell Johnson • See the full list here
---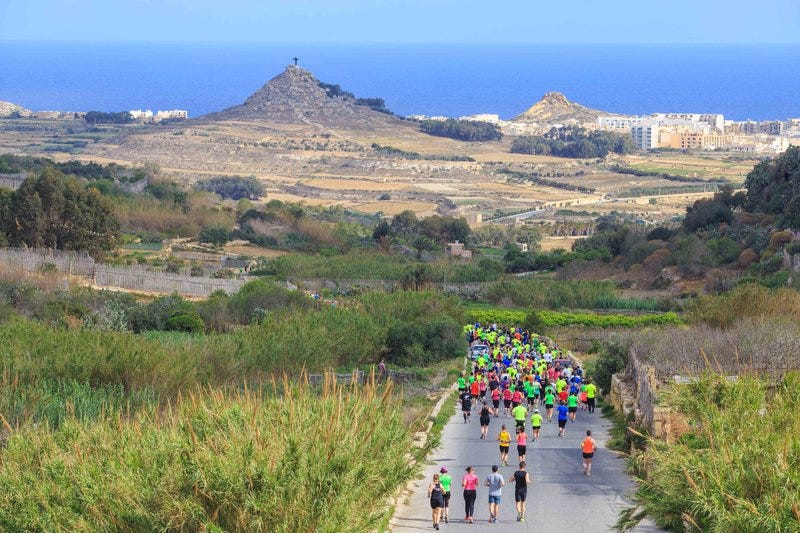 Ready to run a half marathon in Tahiti? How about Kauai? Here's more than a dozen races you can run in some of the world's most amazing places to visit.
By Terrell Johnson • See the full list here
---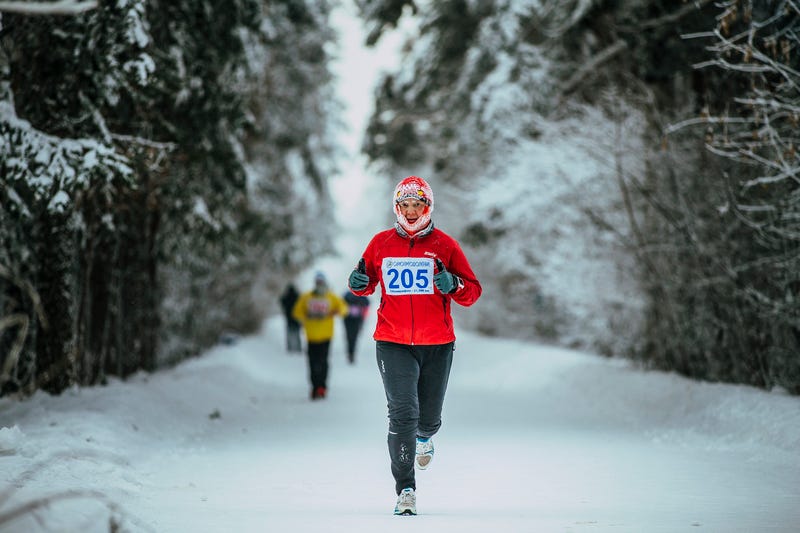 Even for lifelong runners, February can be a tough month to stay on track. The days are still short and the weather is chilly. How can you stay on track throughout the shortest month of the year?
By Carissa Liebowitz • Full story
---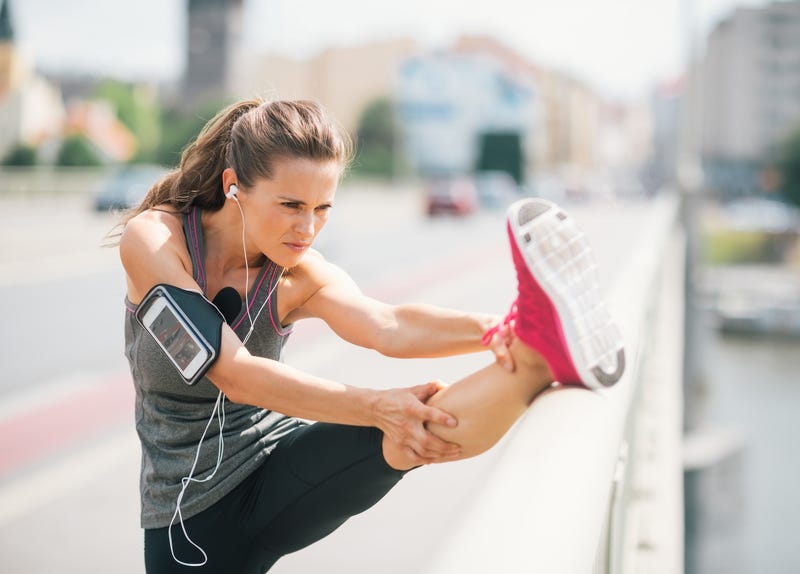 After experiencing both a (left) foot and (right) leg injury last year, I struggled a lot with one side of my body being much stronger than the other. Here are eight workouts I now incorporate into my regular routine.
By Carissa Liebowitz • Full story
---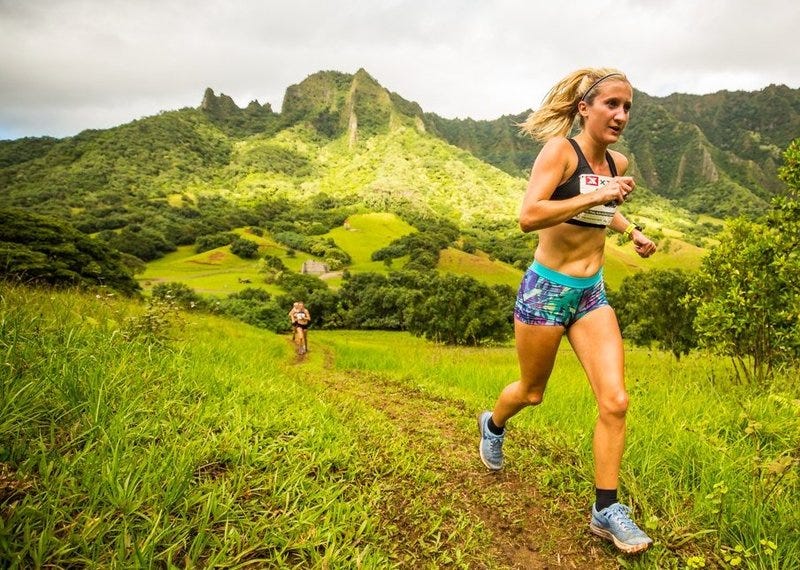 Where a 4,000-acre working cattle ranch reaches from the steep mountain cliffs to the sparkling Pacific Ocean, you'll run through terrain that varies from dense rainforest to broad open valleys, and from beautiful white sand beaches to awesome verdant cliff faces.
---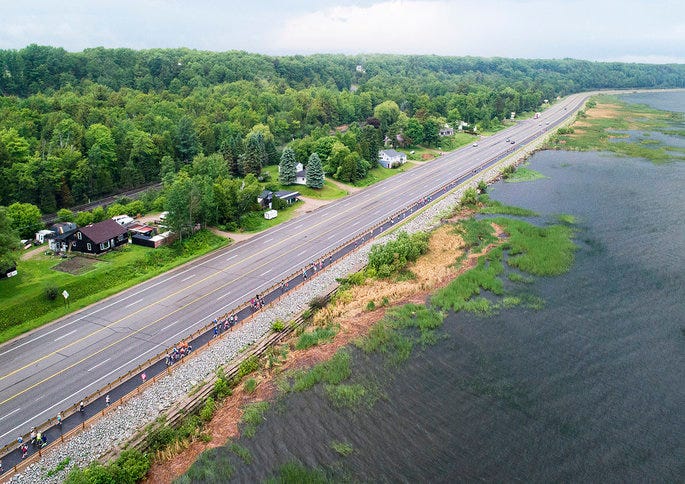 Run just as summer is getting started here along Little Bay de Noc at the northern tip of Lake Michigan, this race features a gorgeous route that starts and finishes in front of a hotel overlooking the bay, and runs alongside the water for most of its miles.
---
What subscribers get
Here's what our paid subscribers have received recently:
Interested? You can sign up for more here: