How to stick with running when you don't want to
Plus 21 gorgeous lakeside half marathons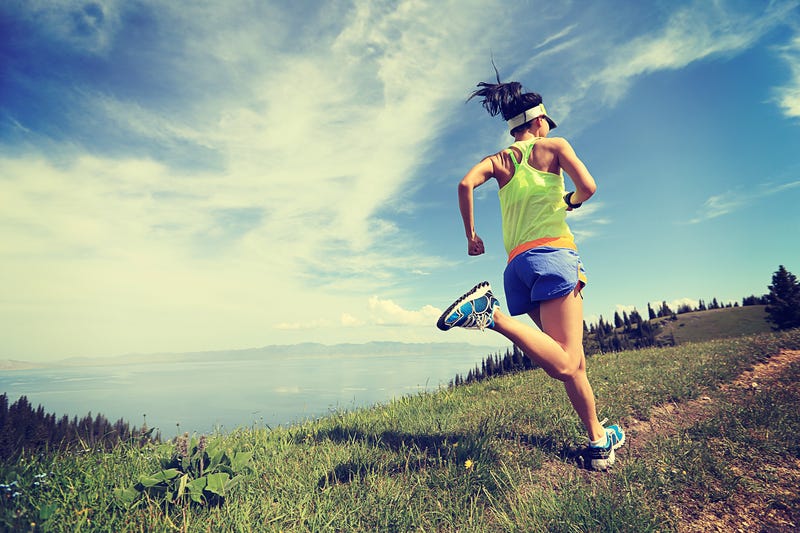 "There will always be lots of people faster than you. That fact detracts not a whit from your efforts to get faster and the meaning you can find in that pursuit... Your effort, not your pace at that effort, is what really matters." — Scott Douglas
Dear Readers,
First of all, thank you so much for all the great suggestions for race meet-ups that you guys sent me in response to last week's essay.
You guys chimed in with an amazing group of races around different parts of the country, including February's Sea Turtle Half Marathon in Gulf Shores, Ala.; June's Grand Teton Half Marathon in Wyoming; August's Akron Half Marathon in Ohio; the Austin Half Marathon in February, and a few others.
While it's probably too late now to plan for the February races, I'll definitely be looking at races later in the summer/fall season as a possible meet-up for us. So stay tuned and continue to send me your race/city suggestions.
Looking for change
Back in December, we began one of our weekly conversations — that's what I like to call our newsletter, because each issue really does turn into a conversation in the back-and-forth exchanges I have with you guys over email after it goes out — with a quotation from The Incomplete Book of Running, the recently published book by NPR host Peter Sagal.
Here's what he wrote:
"To talk about running is to talk about change and the promise of change... every year for the last decade in the United States, some two million people have taken up running, and whether they succeed or don't, they're all looking for the same thing: change."
I love those words because they embrace the spirit that so many of us start the year with, when we come up with resolutions — especially around running and fitness.
Now that we're midway through January, for many of us the energy we had to pursue those resolutions is probably starting to wane. And the hills we have to climb to achieve them — physical ones as well as the ones in our own minds — start to look steeper and steeper.
Believe me, I get it. I've been there. In the past, I've pursued some training cycles as religiously as a monk, while for others I've been… a little more lackadaisical. The trouble is that come race day, it's too late to do anything about it — and I definitely have a worse experience thanks to all the running I didn't do.
The biggest risk is that when I lose my motivation, I'm apt to drop my training all together and simply give up on a race I'd been planning. (Then, in addition to beating myself up for giving up, I'm out the $70, $80 or even $100 that I'd already paid for the race.)
Thankfully, a few tips I've learned from running friends over the years have helped me escape that cycle, and keep my running going even when I don't feel like it. Here they are:
Scale back your training
If you find yourself unable to run the 5 days per week that most training programs recommend, reduce your running days to 3 days per week (or even 2).
Everyone from Runner's World to Women's Running to legendary running coach Hal Higdon offers training plans based on running 3 days a week, so it's possible to continue training even when you reduce your running frequency.
The bottom line: it's much better to maintain your running from week to week, even at a reduced pace/schedule, than to stop running completely.
Slow down your pace
Contrary to what Christopher McDougall suggested with the title of his 2011 book "Born to Run" — which chronicled the amazing running feats of Mexico's Tarahumara Indian tribe — we're not really born to run all the time.
Not at our fastest pace, anyway. That's a subject that Atlanta-based running coach Jeff Galloway has tackled in many of his books, which illustrate the benefits of the "run-walk-run" approach — and advise building in walking breaks into your running, rather than running at your fastest pace for the duration of your runs.
What evolution tells us is that our bodies are actually designed for lots of walking and ambling about, with bursts of running thrown in. Our hunter-gatherer ancestors patiently stalked their prey and occasionally chased it; they didn't run at an all-out gallop all the time.
That means it's best for us, the 21st-century humans that we are, to work with the body designs we've inherited — and so it's perfectly fine to slow your running down to a shuffle when you need to, or to break it into intervals with walking.
Give yourself more time to train
Have you chosen a race that is 3 months out or less? That gives you 12 weeks (or perhaps less) to be prepared for race day, which means you're going to need to be as faithful to your training plan as possible.
I understand the pull an aggressive training schedule can have. Maybe you have a group of running friends who've chosen a race that you want to be a part of, or you simply feel like you're ready to commit a lot of time to training.
When you can, however, give yourself a runway of 4 to 5 months of training time. That allows for things like "life getting in the way" to take place without disrupting your entire training cycle; when you have more time between now and your race, you can simply pick up where you left off.
Go to the race and cheer on your friends
Years ago, a good friend of mine was training for a full marathon when she suffered a stress fracture in her leg. She was nearly at the end of training for a destination race in which she raised money for charity, and had already the money to send her there.
Did she give up? Not really. She went ahead and traveled to the race anyway. But she didn't run it — instead, she cheered on the friends she'd trained with from the sidelines, giving them a huge emotional boost especially at the finish line.
You might be saying: that's not really running, is it? And you'd be right. But sometimes life hands you lemons and there's nothing more you can do. In this case, my friend still got to enjoy the race and be a part of her friends' achieving their running goals that day — in my book, that's a success.
What do you think? What are some ways you keep your running up when you lose your motivation, or when life gets in the way?
I'd love to hear your thoughts — as always, keep in touch.
Your friend,
— Terrell
---
Become part of The Half Marathoner
Sign up for the full subscriber experience and get more in-depth stories about races, the mental and emotional side of running, race discounts and more, plus access to our subscriber-only Slack channel. Learn more here.
---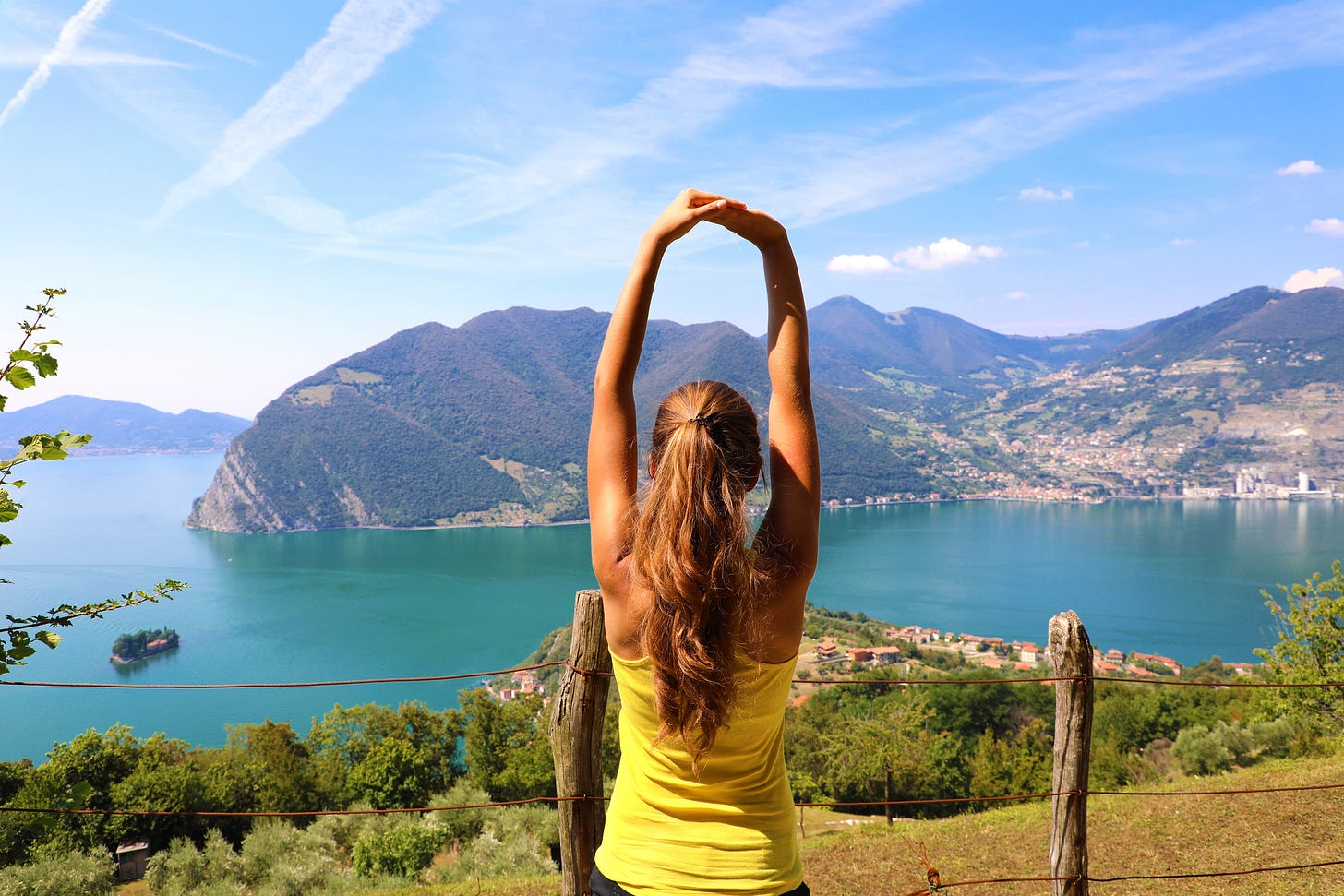 From California to Oregon and from New York to Maine, half marathons along gorgeously scenic lakes that you'll love to run.
By Terrell Johnson • See the full list here
---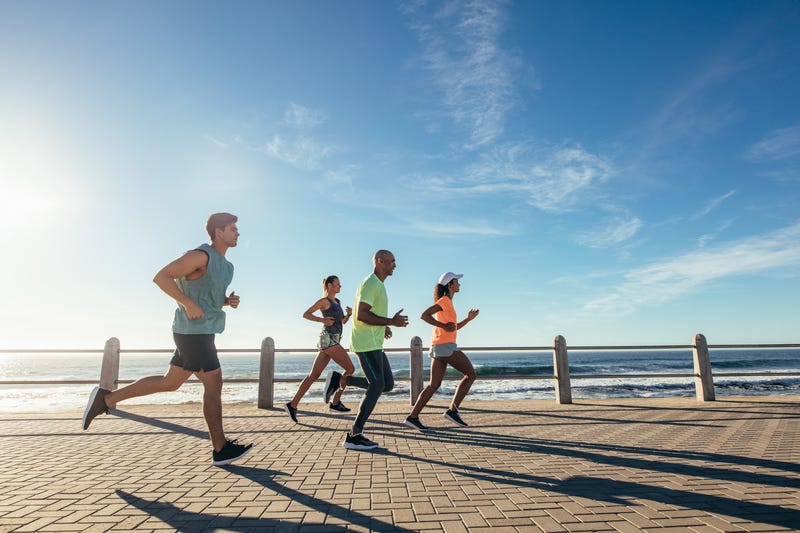 Get out of the cold, ice and snow this winter with 13.1 miles through one of these warm-weather cities and/or beaches — including more than two dozen to choose from.
By Terrell Johnson • See the full list here
---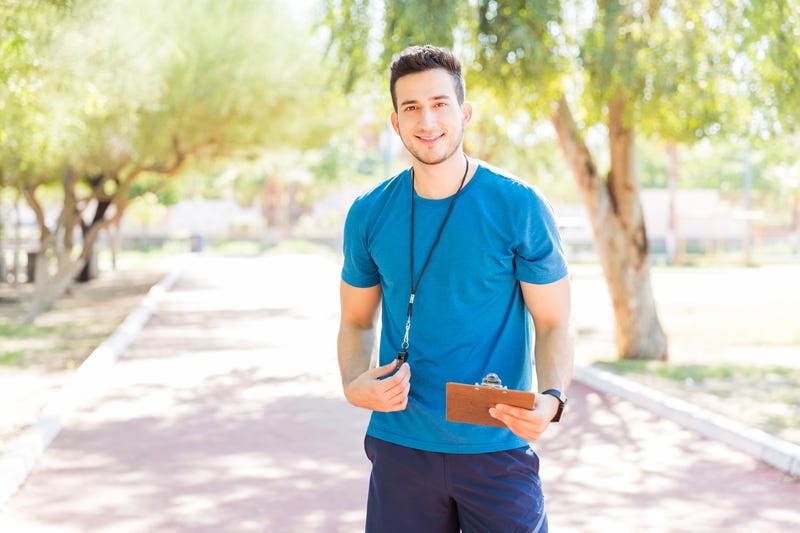 If you have big running dreams and goals you want to reach, a running coach can be an invaluable help in achieving them. Here's five ways they can help.
By Carissa Liebowitz • Full story here
---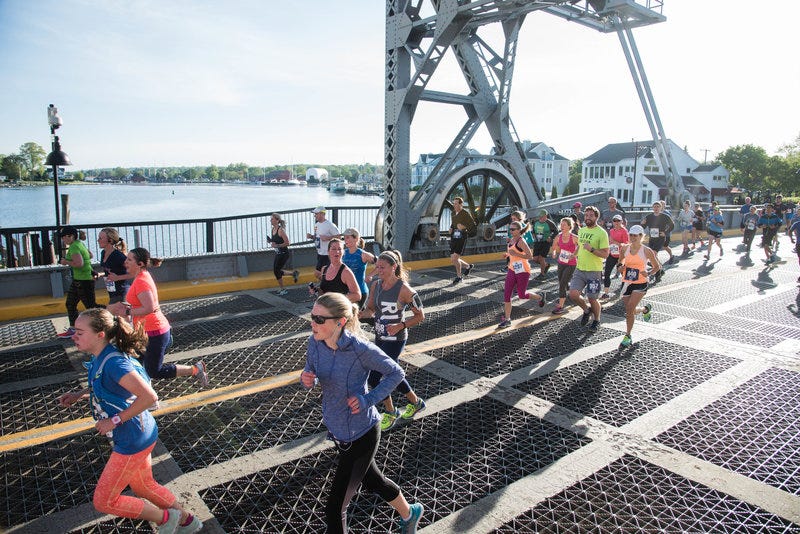 Set for its 5th annual running this spring in a place that offers gorgeous views of the Connecticut coastline, this race will take you past historic ships in the Mystic Harbor and along the banks of the Mystic River, including stretches that run past the Mystic Seaport, the nation's biggest maritime museum.
---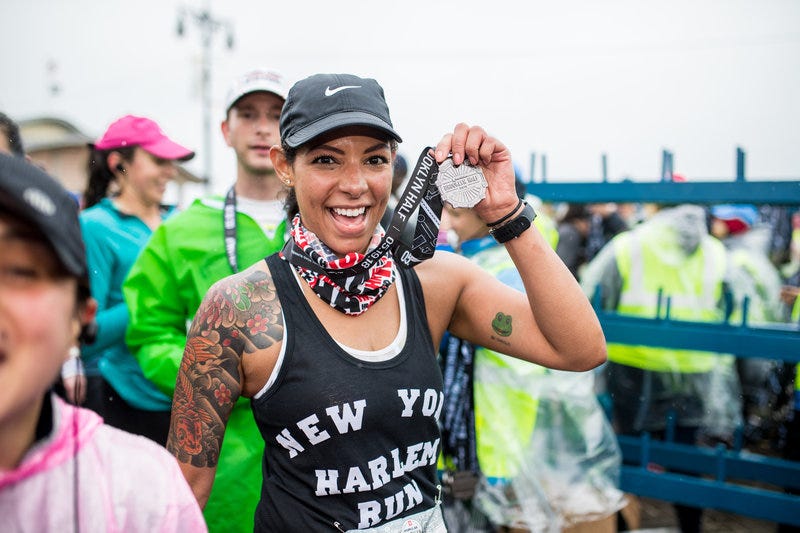 You'll get to run the streets of New York's Brooklyn borough along with 25,000 of your closest friends at this mid-May race, which unfolds past Prospect Park, the New York Aquarium and along the Coney Island boardwalk, where you'll cross the finish line overlooking the beach.
---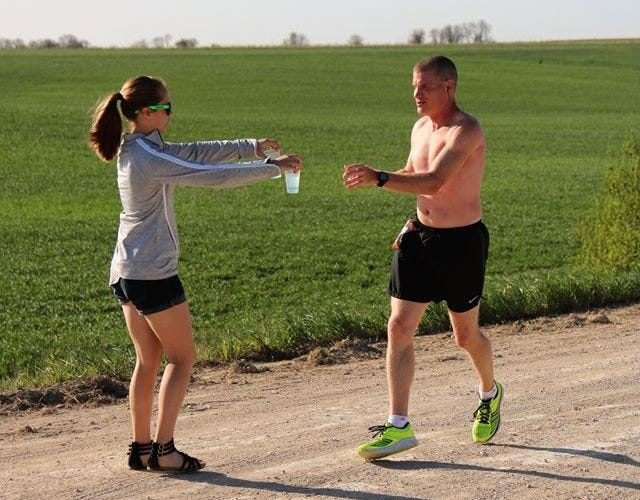 Set for the first weekend of May, this race unfolds along the soft country highways near this tiny city in central Kansas — its last census recorded just shy of 100 residents — and every finisher goes home with a chunk of limestone, a keepsake souvenir of the stone that's native to this part of Kansas.
---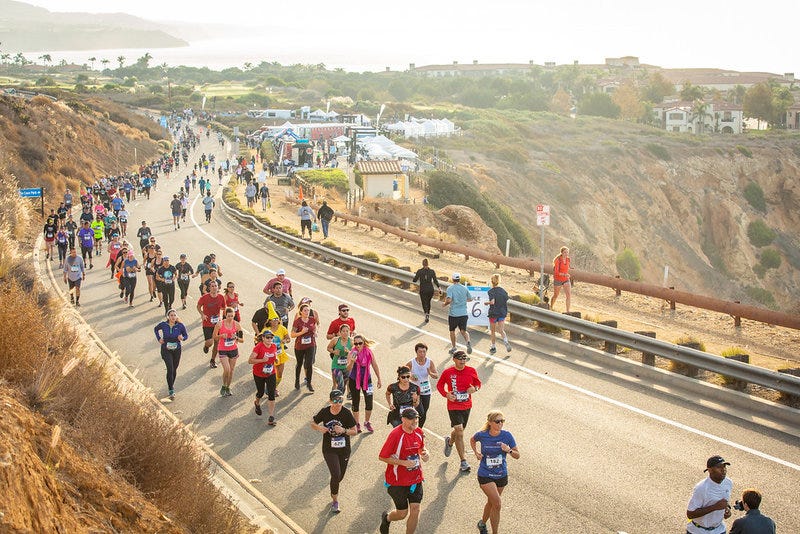 Full of rolling hills, stunning ocean views, and beautiful southern California weather, this mid-November race is a perfect one to squeeze in before winter arrives. Its out-and-back route features views of the Pacific Ocean throughout, with stretches around Agua Amarga Canyon and along the shoreline of Lunada Bay.
---
What Subscribers Get
Here's what our paid subscribers received since our last free weekly issue:
Interested? You can sign up for more here: