How running changes us
Plus 10 Costa Rica half marathons you'll love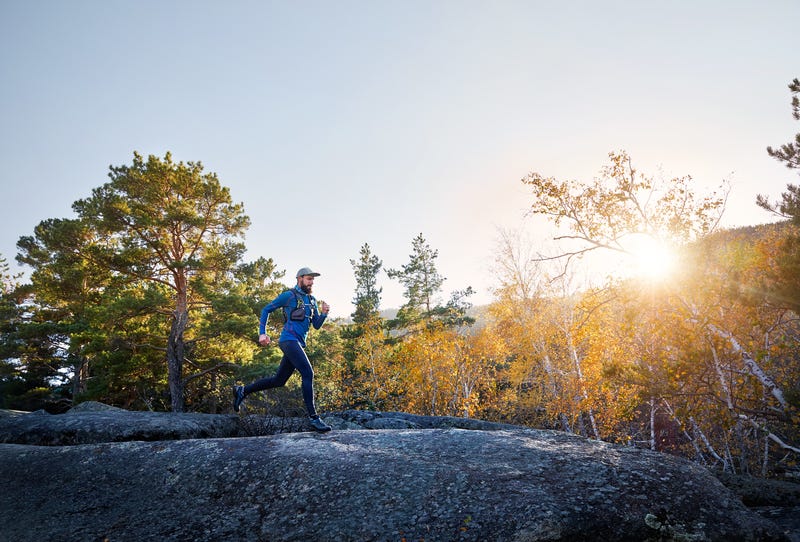 "I always loved running... it was something you could do by yourself, and under your own power. You could go in any direction, fast or slow as you wanted, fighting the wind if you felt like it, seeking out new sights just on the strength of your feet and the courage of your lungs." — Jesse Owens
Have you ever heard of Yuki Kawauchi?
The unlikely winner of this year's Boston Marathon, he's a 31-year-old from Japan who bested a field of some of the best-known names in professional running to take first place, after running in a driving rain for most of the race's 26.2 miles.
He's won races wearing a business suit and even a panda suit. He trains all on his own, using an old bicycle inner tube for resistance training for his legs, and he's even created his own sports drink, a mixture of honey, salt, lemon juice, orange juice and water.
But that's not what's really interesting about him.
In a world in which most elite runners compete in major marathons only twice a year — once in the spring and again in the fall — Kawauchi runs as many as a dozen marathons a year, in addition to several half marathons an even an ultra-marathon or two every year.
Why so many races? Because he's not actually a professional runner himself. He works full time in the administrative office of Kuki High School, in his hometown just north of Tokyo — so while he could take home the $150,000 prize money from Boston, he can't accept any endorsement money from running shoe or apparel companies.
In fact, he had to ask his boss for an extra day off after he won Boston to be there for the news conference, which didn't take place until the day after the race, as the New York Times reported in their recent profile on him.
(The Times story includes a wonderfully "oddball" photo — their words, not mine! — of him getting in 12 1/2 miles of training on his way to work, wearing a button-down dress shirt and slacks.)
Even more fascinating is that Kawauchi didn't even like running when he started doing it competitively in high school. As he said in an interview this August, he suffered through it — and through many injuries — because he liked winning races.
It wasn't until he was a senior in college that he discovered running was something a person could enjoy:
"Up until that point in my life, I'd seriously never met a runner who could say that for sure. It was a big shock for me. I'd seen many runners, like me, who enjoyed winning and breaking records and running to live up to other people's expectations. However, when I discovered that they were runners who actually liked running, I had to ask, what about me?"
Being around people who enjoyed it for reasons beyond competition changed him, he said. And that's made a huge difference in his life — thanks to his growing fame, he's able to meet people around the world he never would have otherwise.
"To me, the best thing about running is through the commonality of this simple action we can help understand one another," he said.
I love stories like Kawauchi's, because even though he lives with the limitations most of us do — he has a full-time job and has to fit his training around it — that hasn't stopped him from trying to push beyond them.
Instead, he's achieved extraordinary things in his own "oddball" way.
That's not saying I plan to go out and run races in a panda suit, or that I have any illusions about winning Boston (!) — but I will take a little of Yuki Kawauchi with me out on the trail with me the next time I run.
Hope your week has been a great one so far, and I apologize for being a little late with this week's issue. Keep in touch and, as always, let me know how your running is going.
Your friend,
— Terrell
---
Join The Half Marathoner Community
Not yet signed up for our paid newsletters? Get more in-depth stories about races, the mental and emotional side of running, race discounts and more, plus access to our subscriber-only Slack forum. Learn more here.
---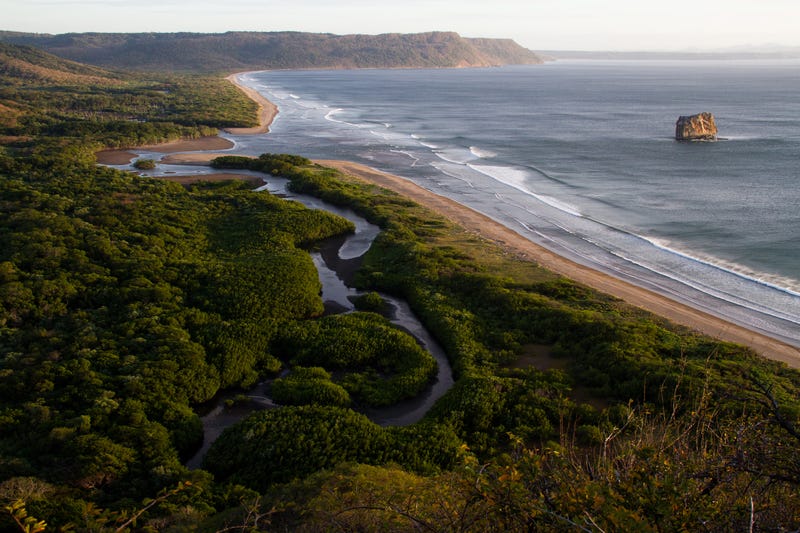 Experience once-in-a-lifetime half marathons here in this beautifully scenic Central American nation, where you can run through the forests near Arenal Volcano and Lake Arenal as well as along the streets of San Jose.
---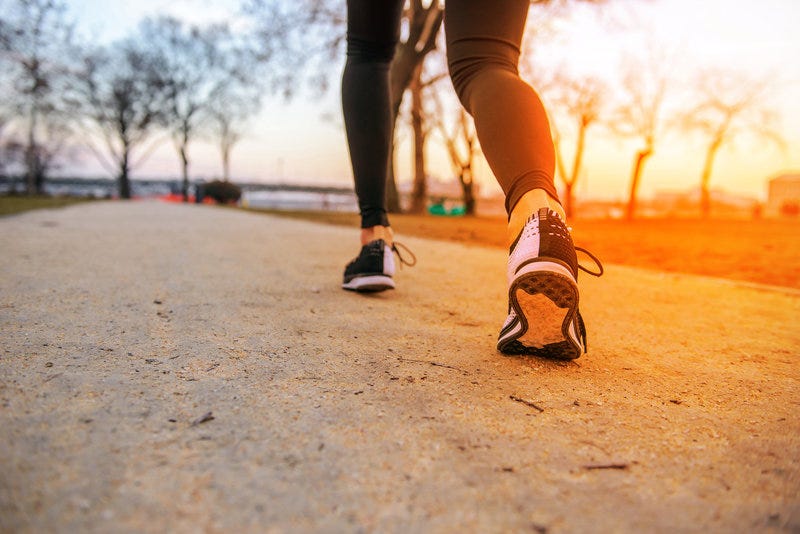 Runners (and even non-runners) love to share their advice on running. I've received some great tips, but also unsolicited opinions I would never advise. Here's what I've learned over the past 8 years of my running career.
By Hollie Sick • See the tips here.
---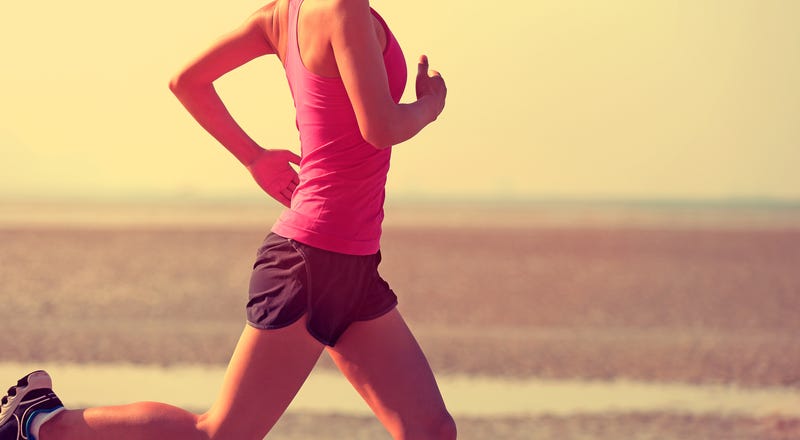 Running a marathon is not just an exercise of the body. It is arguably just as much exercise of the mind.
By Carissa Liebowitz • Full story here.
---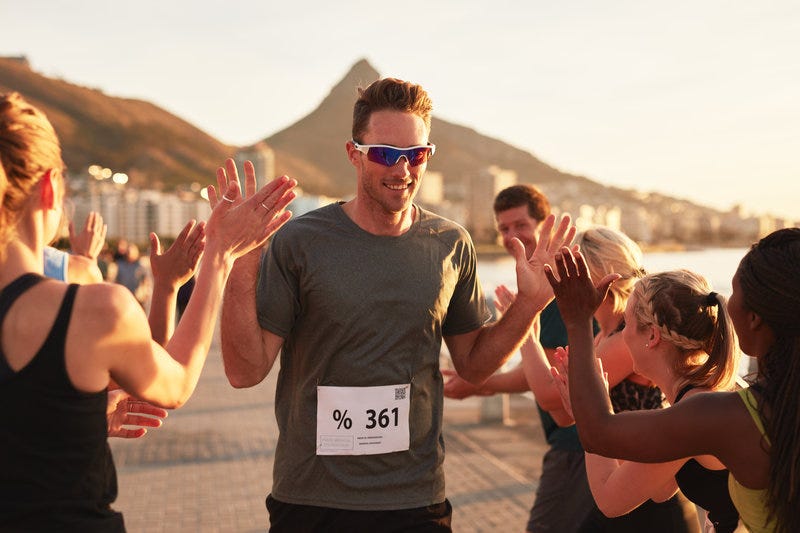 Racing should be a fun experience for runners. But if you are new to racing, it can be daunting. Everyone seems to know what they are doing and assumes that all runners have the same amount of experience.
By Carissa Liebowitz • Full story here.
---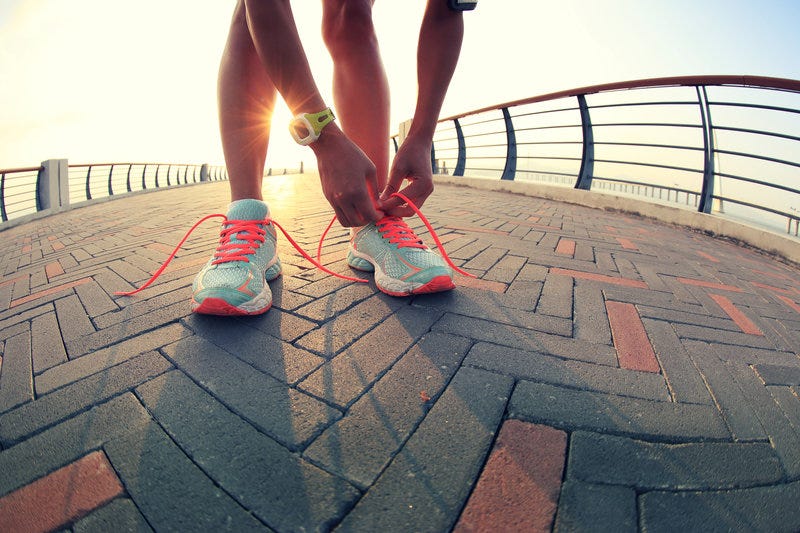 Many a runner has been schooled on a certain mileage = time for new running shoes. But the answer depends on how (and how often) you run in them.
By Hollie Sick • Full story here.
---
Let's Go Run There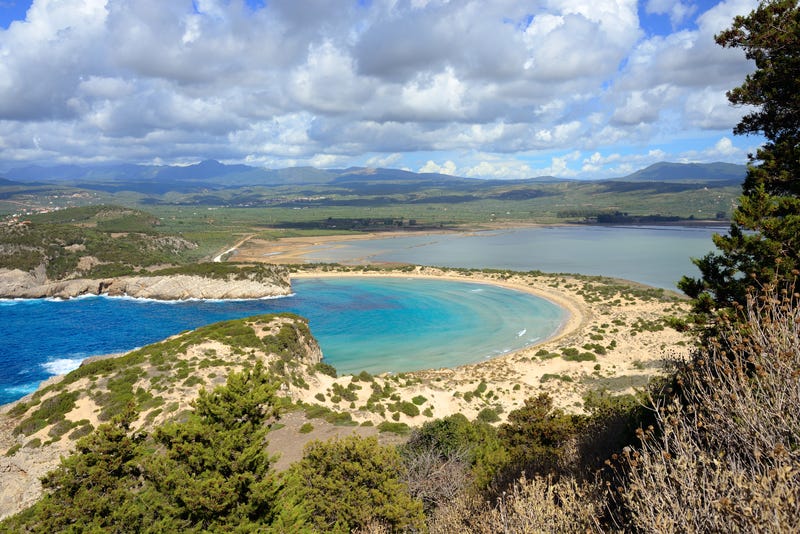 Dean Karnazes, the legendary runner and author of "Ultramarathon Man," recently described this 21-kilometer race (that's 13.1 miles in metric measurement) as "the most scenic half marathon on earth." It's not hard to see why, as the half starts on the beach at Navarino Dunes in a place called Costa Navarino, near Messinia, and finishes along the seashore at Pylos Beach. The course follows the trail mapped by Telemachus as he searched for his missing father Ulysses, during the ancient era when Homer lived.
Runs October 2019 — details here.
You'll run a sandy, dusty trail route in the early going at this beautiful race through what organizers describe as "the warm heart of Africa," a landlocked nation that lies along Lake Malawi in southeastern Africa, where you'll finish the race with a long stretch along the lake's shoreline. While you're there, the race organizers also offer the chance to participate in volunteer projects in Lilongwe, all throughout the week leading up to race day.
Runs May 26, 2019 — details here.
Billed by race organizers as "the coolest marathon on earth," this race begins in Kangerlussuaq, Greenland, where runners will spend four days (and a few thousand dollars) after making the flight from Copenhagen, Denmark. Once there, the race is likely to be run in single-digit temperatures, and runners are urged not to stray from the assigned route, due to the danger of falling through a crevasse. While much of the race is run on a soundless frozen desert, the views of glacier tongues and moraines are reportedly spectacular.
Runs October 27, 2019 — details here.
The loop course for this race — which draws more than 40,000 runners every year — begins and ends in Bois de Vincennes, the largest public park here in the capital of France. Later, you'll run past Notre Dame, Place de la Bastille, and more than a mile along the Seine, and its mostly flat course is perfect for setting a personal record time.
Runs March 10, 2019 — details here.
Famed for the lush, green foliage that surrounds pastel-colored homes — which look out onto pink sand beaches — this race unfolds along a loop course around this small island that spans just under 21 square miles out in the Atlantic off the coast of North Carolina, one of the most beautiful places on Earth.
Runs January 20, 2019 — details here.
---
In the past couple of weeks, paid subscribers got the chance to learn more about developing confidence with Kara Goucher's "Strong", so check it out if you haven't yet. And if you're still on the fence, this summer I had a great conversation with the folks who run the San Francisco Marathon & Half Marathon, who gave me a behind-the-scenes look at their newly designed course.
Thanks so much for being a subscriber! If you're enjoying the newsletter, forward it to someone you think might like it too.