Discover more from The Half Marathoner
A running newsletter that isn't (just) about running
Over 42,000 subscribers
How has your running year gone so far?
Plus 5 great 2020 races in Sonoma County, Charlotte, Jackson Hole, Bucyrus + the Jordan desert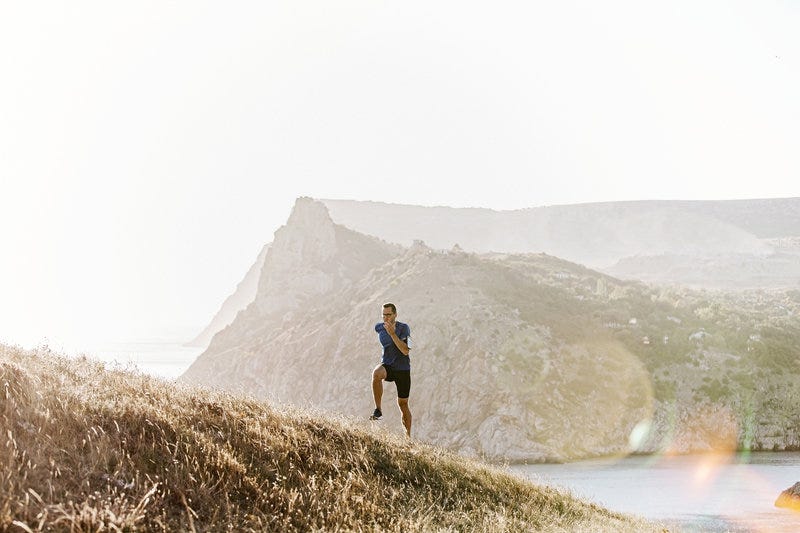 "All big things come from small beginnings. The seed of every habit is a single, tiny decision. But as that decision is repeated, a habit sprouts and grows stronger. Roots entrench themselves and branches grow. The task of breaking a bad habit is like uprooting a powerful oak within us. And the task of building a good habit is like cultivating a delicate flower one day at a time." — James Clear
Often, I find myself going back to books I've read and podcasts I've listened to, to see if there's anything new I can learn from them. To see if there's anything I missed the first time around.
This week, I listened again to a podcast that we've talked about here before, this interview with James Clear, the author of Atomic Habits, on how to make running a more consistent habit in your life.
Among the things Clear touches on in the roughly 50-minute interview are a few things that were surprising to me when I first heard him say them: that goals get you inspired, but system are what brings real progress; and, what most of us want isn't to run a marathon per se, but to become a runner.
No matter how small or insignificant it may seem in the moment, he adds, any action you take toward becoming a runner "counts" — even something as simple as getting up in the morning and putting on your running shoes.
The more you come to see yourself as someone who runs, the more you'll be inspired to try something a little more ambitious.
As this year ends and the next one begins, I'm taking stock of what went well and what didn't. Setting too-ambitious goals for my running certainly didn't. So next year, consistency is what I'll try to emphasize rather than getting hung up on distance.
How have things gone for you with your running this year, and what do you want to do differently next year? I'd love to hear.
Your friend,
— Terrell
---
Get our all-access membership
To everyone who's signed up for a paid membership to The Half Marathoner so far, thank you SO much — you help make this whole thing possible. If you haven't yet, sign up today and save 30% off your first year, and get more of everything we do.
---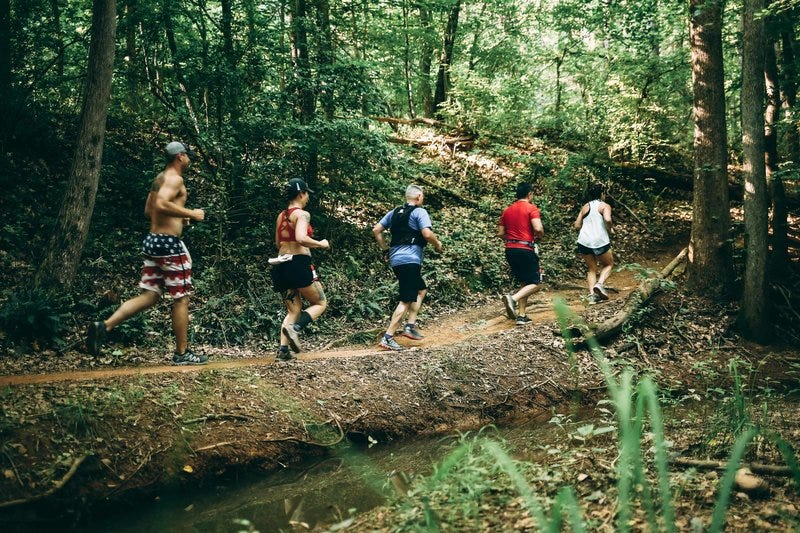 Charlotte, N.C. | Sunday, April 26, 2020
A run along the challenging hills and trails that wind through the forest surrounding North Carolina's 1,300-acre U.S. National Whitewater Center, as part of this weekend series of running, kayaking, whitewater and obstacle races for runners, hikers and families. From the starting line at the Center's Ridge Pavilion, where whitewater rafters and kayakers train, you'll run this race mostly through the woods, along stretches of Long Creek and the Catawba River, shaded by trees throughout. If you're up for it, the Saturday before the half marathon features a quarter marathon along the same trails, which you can use as a warm-up for the half on Sunday.
$40 and up | Sign up here
---
Bucyrus, Kan. | Saturday, May 9, 2020
Farmland, white picket fences, barns, silos and lots and lots of rolling green hills will be what you'll find at this springtime race that started 10 years ago as a fundraiser for a then-struggling school just outside Kansas City and now attracts runners from around the country. There will be lots of cowbells ringing along the route (of course!) and you'll get a chance to pose for a photo with a calf at the end of the race, which is also famous for its post-race buffet.
$69 and up | Sign up here
---
Jackson, Wyo. | Saturday, June 6, 2020
A high-elevation, point-to-point run through Wyoming's Jackson Hole area, where you'll cross the Snake River and finish within sight of the majestic, snow-capped mountains in nearby Grand Teton National Park. The race climbs from a starting elevation of just over 6,100 feet above sea level to just over 6,300 feet by the time you reach the finish line, so it's a gradual climb through one of the most beautiful landscapes anywhere in the U.S. You'll run a combination of paved roads, dirt roads and jogging trails as you make your way past the National Elk Refuge to the finish line at a golf course. (Be sure to read these tips about running at altitude before you go.)
$129 and up | Sign up here
---
Sonoma, Calif. | Sunday, July 19, 2020
It's been called the half marathon with the "best finish" in America by none other than Runner's World, thanks to the wine and music festival that awaits runners in Sonoma Plaza at the end of this beautifully scenic 13.1 miles through Sonoma County's beautiful rolling farmlands, vineyards and wineries. Sometimes, you'll catch a glimpse of early morning fog that slowly gives way to sunnier skies as the race progresses. In addition to the landscapes, you can expect to pass by working farms and ranches along the route, complete with animals ranging from horses, cows and pigs to sheep, goats and llamas.
$180 and up | Sign up here
---
Petra, Jordan | Saturday, Sept. 5, 2020
One of a series of races that take place in extraordinary locations around the world — like the Great Wall of China, Myanmar's Bagan Temple and South Africa's Entabeni Game Reserve — this marathon begins at a location that will be very familiar if you've ever seen Indiana Jones and the Last Crusade. Starting from the famous carved pink sandstone at the entrance to Petra, which dates back to around 9,000 B.C.E., you'll run through the desert of this part of southern Jordan, where "you will find yourself surrounded with tombs, caves and monasteries carved in the mountainsides," the organizers say. While there are some challenging climbs along the route — which features a combination of sand, paved and gravel roads — the final few miles are a steady downhill to the finish.
$895 and up | Sign up here
---
A podcast to listen to
"For the Long Run," in which host Jonathan Levitt interviews Mario Fraioli about many things, but especially coaching in running — what works in the coach-runner relationship, and how Fraioli tries to help his runners get the best out of themselves.
---
A song to run to today
"A-YO" from the album Joanne by Lady Gaga.
Listen to our full playlist on Spotify here.
---