Getting help when you're stuck as a runner
Plus 7 stunning Canadian half marathons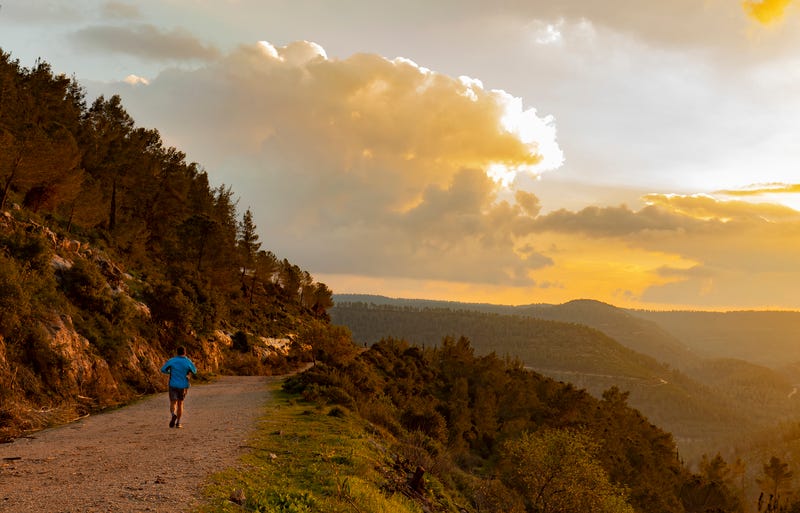 "Struggling and suffering are the essence of a life worth living. If you're not pushing yourself beyond the comfort zone, if you're not demanding more from yourself — expanding and learning as you go — you're choosing a numb existence. You're denying yourself an extraordinary trip. " — Dean Karnazes
Wow. I love you, Dean, but all of that sounds really hard. I don't want to do it!
In all seriousness, I'm a huge admirer of what the author of the 2006 book "Ultramarathon Man" has done for running, and the way he's inspired countless people to get off the couch and get moving.
The kind of challenge he talks about taking up in the quotation above, however, looks pretty daunting from where I'm sitting now.
That's because while I'm really enjoying the running I'm doing right now, it's limited to (at most) 4-mile-long stretches in the park along the Chattahoochee River near where I live, or on the treadmill at the gym.
Now there's nothing wrong with that at all. But if I want to reach my goal of running a half marathon later this spring or summer, what I'm doing right now isn't going to get me there.
And, the particular circumstances of my own life — I'm married to an amazing woman who has an amazing career, and I have my own full-time job in addition to our two children + a golden retriever + a pair of guinea pigs + a fish — add to that challenge.
So, all of that leads me to the conclusion that it's time to consider a running coach.
Is a coach necessary?
To be honest, I've never worked with a running coach one-on-one before. In the past when I've run with marathon training groups, coaches have run alongside us on our weekly long runs, but I haven't seen where a coach just for me would fit in.
What I have experienced, though, is the value a trainer can provide with things like strength training and overall fitness. As I mentioned to my wife just last night, a trainer can get me to lift weights and do exercises I'd never do on my own — the trainer gets me to be accountable in ways I just can't figure out myself.
Newton's first law of motion states that an object at rest stays at rest and an object in motion stays in motion, at the same speed and in the same direction, unless it's acted upon by an external force.
What I'm finding is that applies to me too. Even though I consider myself a runner, I really enjoy staying at rest — I have a lazy streak a mile wide — so perhaps it's time to bring in an outside force.
In an Instagram post last week, I mentioned the challenge I've been describing above. One of our subscribers who is also a running coach reached out to suggest I train with her. So we're going to talk later today, in fact.
Small group coaching and running camps
Is something like this right for you? A good place to start your search is the Road Runners Club of America, which certifies coaches with training programs every year and whose website offers a way to find a coach near you.
Even if you're not ready for one-on-one coaching, there are ways to get the benefit of close attention from a coach in a small group setting.
Some of the best-known places for coaching like this comes at running camps:
Even though I joke about my own lazy streak, there's also a part of me that recognizes that I'm being complacent. I really do want to get back to running longer distances and achieving bigger goals — but I also recognize that, at least at this moment in my life, I can't get there all on my own.
I can't wait to get started with my coach and see what happens. I'll keep you posted.
In the meantime, let me know how your running is going and what's new with you — as always, keep in touch.
Your friend,
— Terrell
---
Become part of The Half Marathoner
Sign up for the full subscriber experience and get more in-depth stories about races, the mental and emotional side of running, race discounts and more, plus access to our subscriber-only Slack and Facebook groups. Learn more here.
---
Races to Run: Canada
BMO Vancouver Half Marathon: Runners in the half marathon will follow a completely different route from those running the full marathon at this race, which bills itself as "stunning running" thanks to the gorgeous city backdrop we all got to know during the Winter Olympics nearly a decade ago. There's a downhill in the first couple of kilometers, followed by mostly flat terrain from then on, as you run through Vancouver's Yaletown, Chinatown and West End neighborhoods, with a loop around Stanley Park and the waters of English Bay.
Runs Sunday, May 5, 2019 • More info here
Mississauga Half Marathon: Nestled along the shoreline of Lake Ontario just west of Toronto, this young city — it was founded in the early 1970s — boasts more than 400 miles of suburban trails, some of which you'll run on the half marathon route. You'll start the race at Mississauga's Celebration Square, and features stretches through its Saddington Park and along the waterfront of the lake.
Runs Sunday, May 5, 2019: More info here
Scotiabank Ottawa Half Marathon: Described by one of our subscribers who lives in Montreal as "an amazing race weekend," this race unfolds along a mostly fast, flat route through the streets of Canada's capital city. You'll make a pair of bridge crossings over the Ottawa River in the second half of the race, and spend the first few kilometers running along the Rideau Canal. Around its half-way point, the race brings you past Parliament Hill — Canada's equivalent of America's Capitol Hill.
Runs Sunday, May 26, 2019 • More info here
Scotiabank Calgary Half Marathon: Set for the same weekend as its counterpart race in Ottawa, this half marathon — officially titled the Centaur Subaru 21.1K — is part of a running event that marks its 55th anniversary this year, with a route that takes runners along the scenic Bow River that cuts through the city. You'll also run through stretches of its downtown and a couple of city parks, including a start and finish in Calgary's jewel, Stampede Park.
Runs Sunday, May 26, 2019 • More info here
Edge to Edge Half Marathon: Run entirely on the Ucluelet Peninsula of Vancouver Island in the Canadian province of British Columbia, this race unfolds along the Wild Pacific Trail, a 9-kilometer trail network described as a place that "weaves itself into your soul" thanks to stunning views of rainforest on the trail as well as reefs, shipwrecks and whales out in the Pacific Ocean.
Runs Sunday, Oct. 20, 2019 • More info here
Niagara Falls Half Marathon: You'll get to see one of the true natural wonders of the world at this autumn race, which unfolds almost entirely along the riverfront on the Niagara Parkway, which parallels the Niagara River. The out-and-back race starts and finishes near the overlook of the iconic Horseshoe Falls, and you'll be able to see America across the river for nearly the entire way around the course.
Runs Sunday, Oct. 20, 2019 • More info here
Toronto Waterfront Half Marathon: Canada's biggest city (by population) hosts its flagship fall marathon through the streets of its downtown, starting and finishing next to its city hall, whose pair of tall curved buildings make it one of the city's most distinctive landmarks. The half marathon spends several kilometers along the waterfront of Humber Bay, and you'll also run past the base of its famous CN Tower.
Runs Sunday, Oct. 20, 2019 • More info here
---
Things to Read
The 'Strange Science' Behind the Big Business of Exercise Recovery: An interview with Christine Aschwanden, whose new book "Good to Go" explores how the act of recovering after a run or any type of workout has evolved over the past few decades from something you allowed to happen, into something you make happen.
NPR • Read it here
How Running Helped Me Get Over My Breakup: This story for ESPN by Shalene Gupta, a freelance writer from Boston, reminds me a lot of how running helped me get over my own divorce from my first wife — when you go through something as shattering as that, it's the one thing you can control, the one thing that won't let you down.
espnW • Read it here
Should I Buy a Treadmill? Often I get questions from runners about the best treadmill they should buy, or whether they should buy one at all. The Wirecutter helped me find an excellent one a little over a year ago, for a much more reasonable price than I expected to find.
The Wirecutter • Read it here
---
Something to Listen to
Book Club Track Club: If you're a book lover, you might like this monthly podcast from Alexi Pappas and Kyle Merber, both professional runners in their twenties (and a filmmaker, in Pappas's case). The January episode teased a discussion about Tom Clancy's "The Hunt for Red October," but the hosts actually spent far more time chatting about their recent running experiences than about the book. I'm not sure why — I was excited to hear what they thought about one of my favorite novels! — but still I keep coming back to it.
---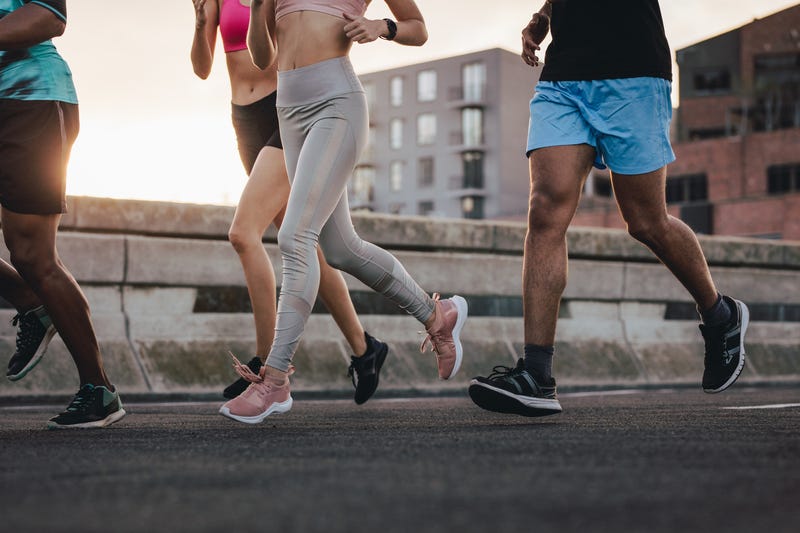 Running is a relatively easy sport. You just need to put on a pair of shoes and head out of your front door. Right? Actually, there's quite a bit more to it (as you probably expected!)
By Hollie Sick • Full story here
---
See all our past newsletters here.

If you received this email from a friend, sign up here.