Love really is why we run, isn't it?
Plus 17 half marathons to run with your valentine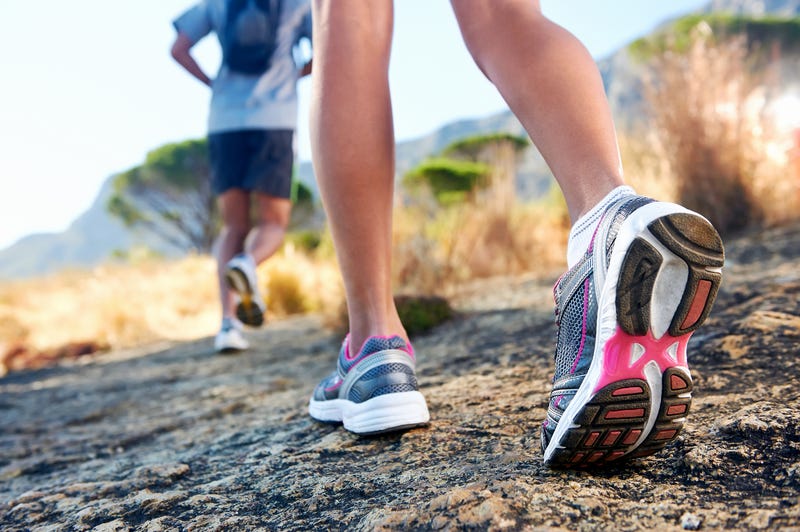 "You know you're in love when you don't want to fall asleep because reality is finally better than your dreams." — Dr. Seuss
Do you ever listen to podcasts about running?
You can choose among dozens of them now, and many of them feature interviews with professional runners about the elite level of the sport — the competitions they're focused on, the races they want to win, that sort of thing.
There's nothing wrong with that, of course, but one I've stumbled upon recently is different. Called "Runners of NYC," it takes a look into the running culture in New York City through interviews with the people who make it what it is — the ordinary folks who organize running clubs, track clubs, and races there.
This week's episode features an interview with Malcolm Gladwell — yes, that Malcolm Gladwell, the famed author of "The Tipping Point" — who also happens to be an avid runner.
Raised in a small rural town called Elmira in Ontario, Canada's biggest province, Gladwell competed on his high school track team but got injured and had to sit out his senior year.
When he went to college at the University of Toronto the next fall, he walked on the track team there — despite his high school running, he didn't get an invitation to try out for the team — "because I was pursuing a girl," he said in the interview.
In that moment Jeanne Mack, one of the podcast's two hosts, added:
"It's honestly a recurring theme that we've had here on the podcast... people start running to get girls," Mack said.

"We built up to... we used to do a 15-miler on Monday nights. And it was only after, like, months of this that I worked up the courage to ask her out," said Gladwell. "So I started, for the first time in my life, to do serious miles."
As it turned out back then, things didn't go very far with the girl. (Aside from that, life seems to have worked out fine for him since then. ;)
What's so interesting about this is, when you look at runners on the covers of magazines, or see the information that comes at us from every direction around health and fitness, you can get the impression that running and working out are purely goal-oriented activities.
But for lots of us — heck, for most of us — running offers a door to meet that special someone we've had our eye on, or to bring a better version of ourselves into being for the one we love that we're already with.
It reminds me of that great scene in "Dead Poets Society," when Robin Williams's Mr. Keating keeps it real about why we developed language:
It would be so funny if it wasn't true, right?
That seems like a great place to end on this week — it's Valentine's Day tomorrow, and thanks to a great suggestion sent in by a reader named Denise, we're featuring half marathons across the country that are perfect for couples.
Let me thank you all for the huge response to yesterday's email, asking about the kinds of featured races you'd like to see in your inbox every week. Each and every one of you provided really worthwhile suggestions, and we'll feature each and every one in future newsletters.
Special thanks go out to all of you who replied: Katie, Phil, Jackret, Rachel, Nadine, Teena, Susan C., Christine, Anne, Paul, Denise, Natalie, Craig, Janice, Brian, Amy, Alene, Joan, Susan R., Mary, Ed, Danielle, Jerry, Judy, Kaitlyn, Miranda, Joelle, Jennifer, Nancy, Amber, Kelly, Nita, Patricia, Melissa, Kristin, Gregory, Liza, Stanley, Lynn, Bill, Mike, Justin, Holly, Renee, John, Nicholle, Perry, Elizabeth, Archie, Evelyn and Christy.
Hope I didn't leave any of you out! I try to send back a personal reply to each and every subscriber who writes me, but I may be a little behind on getting back to you after this week — I will write you back, though.
Anyway, hope you have a great rest of your week and get some amazing runs in — keep in touch and let me know what's new with you.
Your friend,
— Terrell
---
Become part of The Half Marathoner
Sign up for the full subscriber experience and get more in-depth stories about races, the mental and emotional side of running, race discounts and more, plus access to our subscriber-only Slack and Facebook groups. Learn more here.
---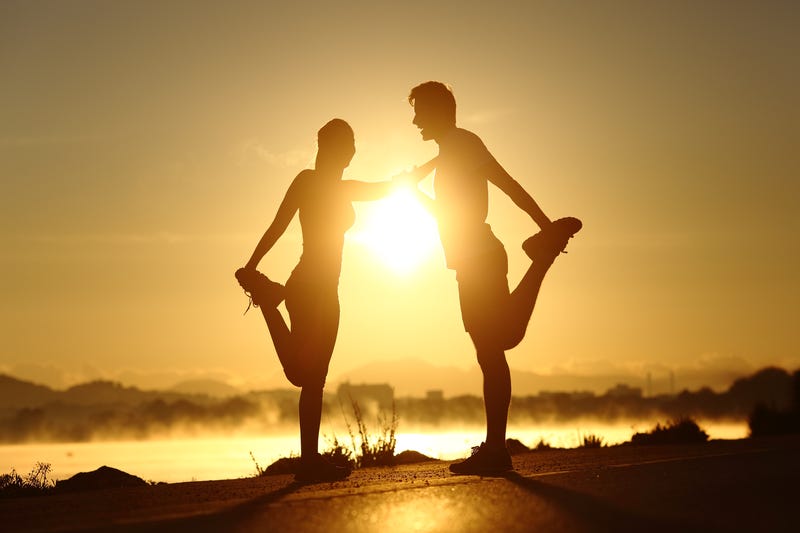 Want to run a race with your wife, husband, girlfriend or boyfriend — or have them tag along when you run, so you can enjoy the city after the race? Here's list of races across the U.S. where you'll enjoy a trip together.
By Terrell Johnson • Full list here
---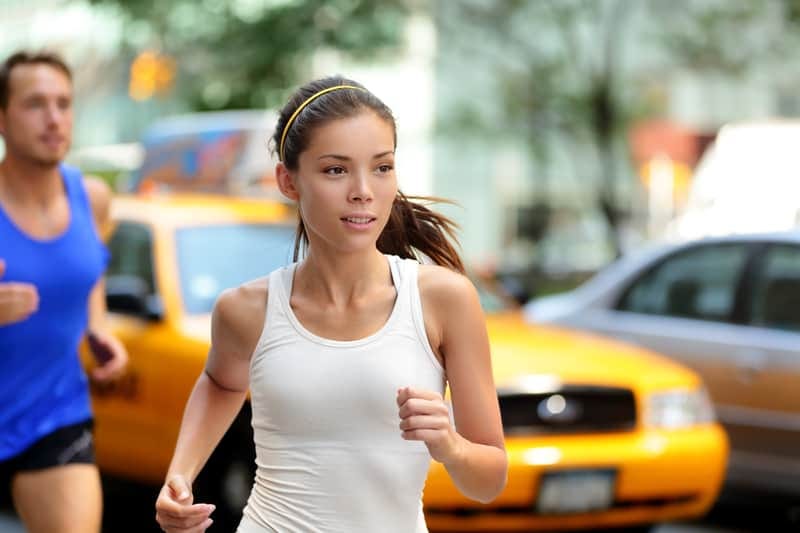 If you're like most of us — in the office for 8-10 hours a day, plus a commute, family time and (hopefully some!) down time — your time for running is limited. So how can a working athlete find the time to train for the PR you've always wanted? Or to cross the finish line in a marathon for the first time?
By Hollie Sick • Full story here
---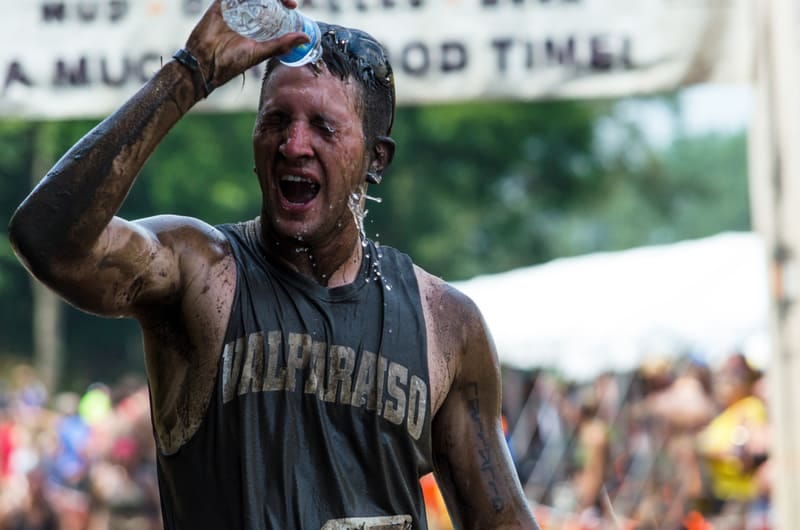 There are so many articles about how to prepare for a race — what to do, what to eat, how to train, what to wear and even what not to do. But what happens after a race? What happens the moment you cross the finish line?
By Hollie Sick • Full story here
---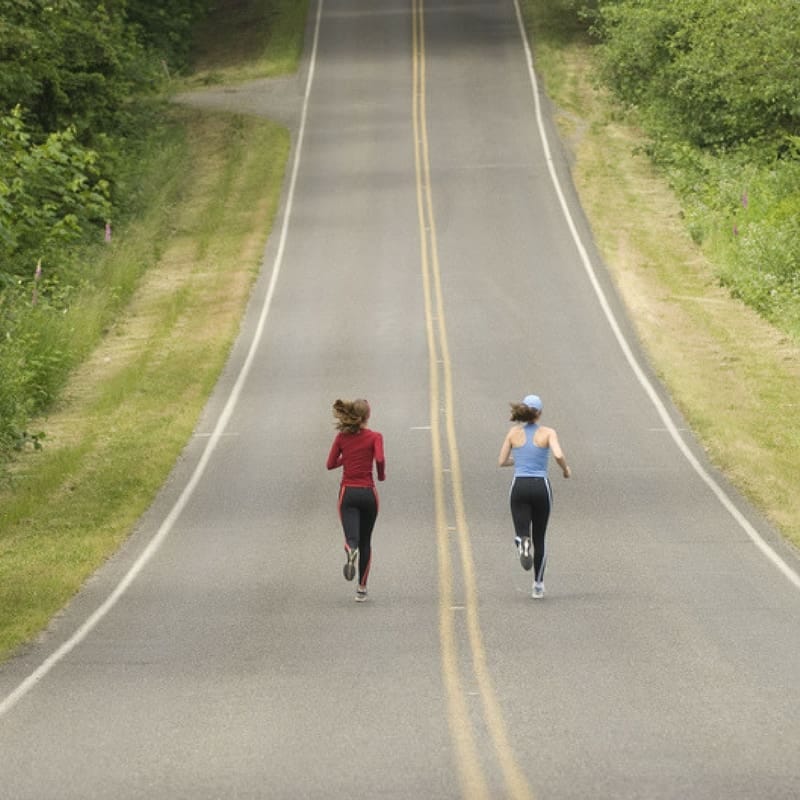 I reached back into our archives for this one, but what I love about it isn't just the great way Hollie describes what goes through your mind when you run a race — it's also the great discussion in the comments below the post.
By Hollie Sick • Full story here
---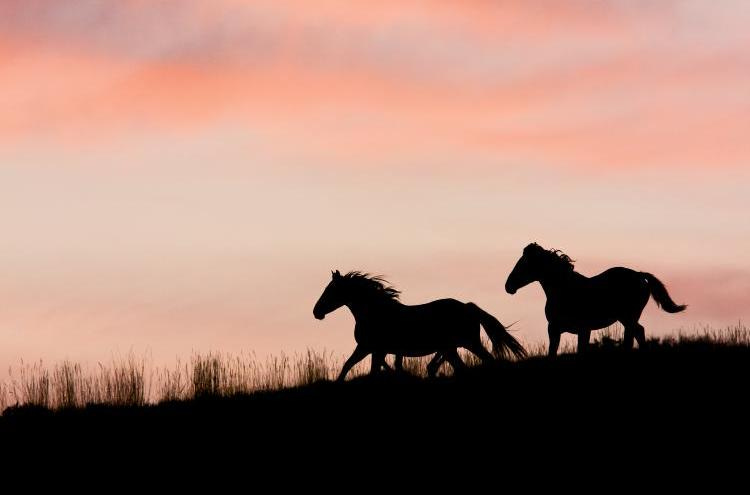 Unless you're a native of Wyoming's high country — where altitudes reach over 6,500 feet above sea level — this will be one of the most challenging races you'll ever run, as the course heads high into the mountains overlooking this small city in the state's southwestern corner.
---
Special Offer from Rock 'n' Roll San Francisco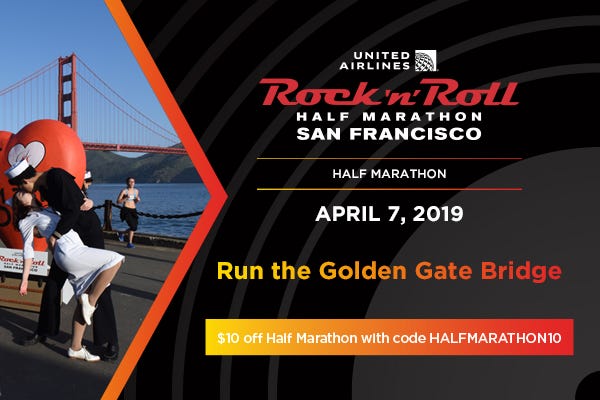 Run the Golden Gate Bridge at the 2019 United Airlines Rock 'n' Roll Half Marathon San Francisco! This showstopping course treats you to picturesque views of the San Francisco Bay and is jam-packed with music and entertainment from start to finish.
Use code HALFMARATHON10 for $10 off. Don't wait, spots are limited and will sell out soon.