A summer break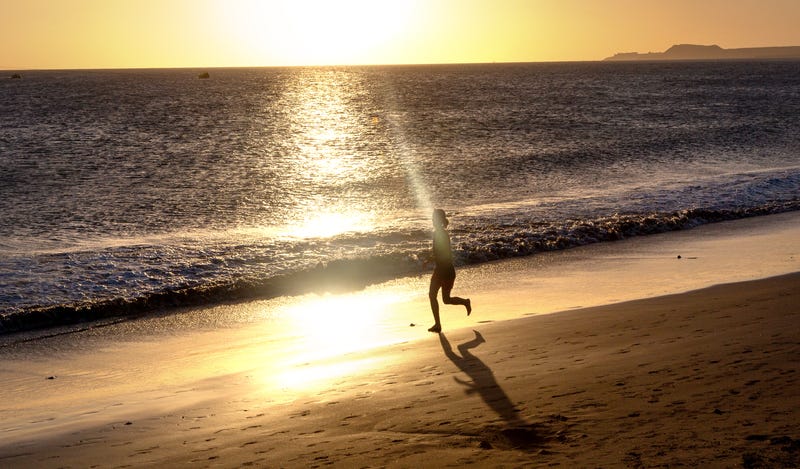 "Our strength grows out of our weakness." — Ralph Waldo Emerson
It's that time of year again, my friends. Time to put the keyboard away for a bit and spend some time with my family — which is exactly what we're doing this week in Arizona, catching up with some of my wife's extended family and showing our kids where she grew up (and taking them to see the Grand Canyon).
That's why this week's issue is a light one, though it includes some of the best pieces (in my opinion) that we've published so far this year. If you've just signed up for The Half Marathoner, please know that we'll be back on track next week — with new articles on training, plus lots more great races I've found.
Now also is a great time to mention — consider becoming a paid subscriber. Your support helps keep this newsletter ad-free, and pays for the work that our amazing writers Carissa Liebowitz and Hollie Sick do on a regular basis. And it costs less than just about any magazine you'd buy on the newsstand every month!
Until next week, I hope all is great with you guys and you're enjoying your summer, while staying as consistent with your running as you can. Let me know how things are going with you, and keep in touch.
Your friend,
— Terrell
---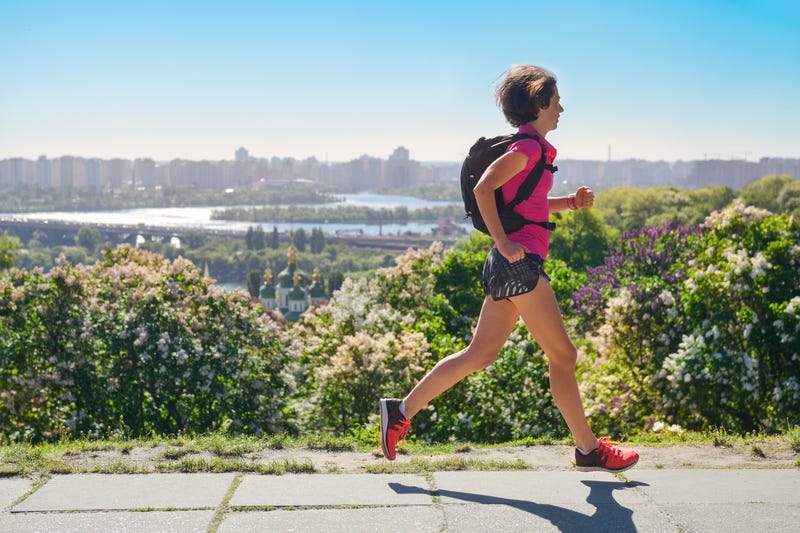 "Last summer, I went out of my element and ran two trail races. It was exciting, and I'm glad I did it. I learned a lot about trail running, and I quickly realized, it's not the same as road running. You need different gear and a different mindset!"
By Hollie Sick | Full story here
---
"I generally try to brush off what other people think. The comparison game, especially in running, is never one that anyone will win. Even the best of the best have bad races, bad training cycles, and are likely consumed with the same kind of frustrations that the recreational runner experiences."
By Carissa Liebowitz | Full story here
---
"While I use my Apple Watch to record all of my runs, Hollie Sick, who writes frequently for us, couldn't feel more differently about them. In our technology-saturated world, I thought her perspective was a really worthwhile one to listen to, and I'd love to hear your thoughts too."
By Hollie Sick | Full story here
---
"When we start running for the first time, just putting one foot in front of the other continuously for any length of time can seem like a miracle. But sooner or later, once you get the hang of it, most of us like to find new ways of challenging ourselves. Or at least to run as well as the people we see out there on the roads alongside us."
By Terrell Johnson | Full story here
---
"Can we intentionally change our mindset? With this book, Kara Goucher is trying to help runners lift themselves up with mental tools — like positive self-talk, achievable-yet-ambitious goals, visualization techniques and more — so we don't have to simply wait for confidence to descend upon us, perfectly wrapped like a gift."
By Terrell Johnson | Full story here
---
This post by our longtime writer Carissa Liebowitz may be my favorite of all the ones she's written for us. Set aside some time to settle in with this one (it's long!), because the sights and experiences she describes are unlike any other race you'll find.
By Carissa Liebowitz | Full story here
---
Races You'll Love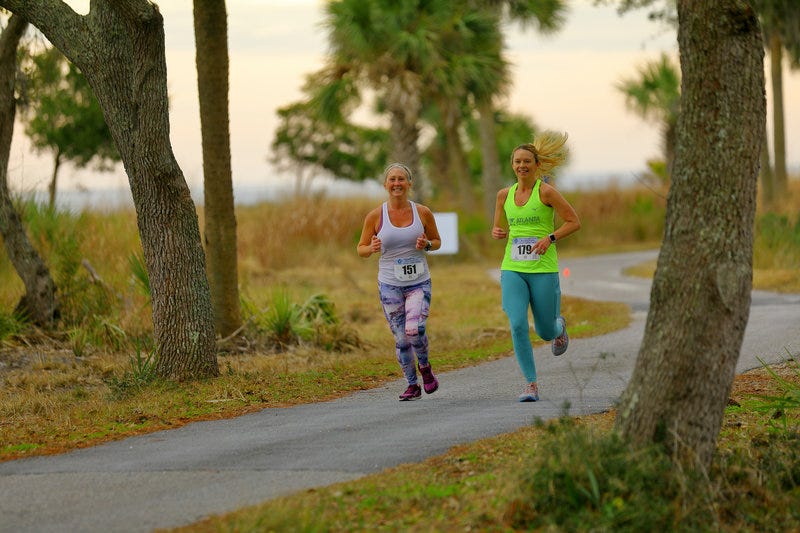 From the wild terrain of Daufuskie Island to the streets of Charleston, trail and road half marathons you'll love running this year and next. (More here)
A run through the island where the Wright Brothers made history; a race through the coastal town that became "Capeside" for the TV series Dawson's Creek; plus a run around the trails of North Carolina's Pleasure Island. (More here)
Run through one of the East Coast's most exclusive (and gorgeous) resorts; experience the wild, untamed beauty of an island just off the coast of Savannah; and a springtime run through Savannah's downtown historic district, along streets shaded by trees draped in Spanish moss. (More here)
---
Thanks again for reading this week — and every week. Like I mentioned above, I hope you'll consider becoming a paid subscriber, which helps to support all the great work that our writers do every week. Thanks again!