Discover more from The Half Marathoner
A running newsletter that isn't (just) about running
Over 42,000 subscribers
A personal note to readers
Why we're adding paid subscriptions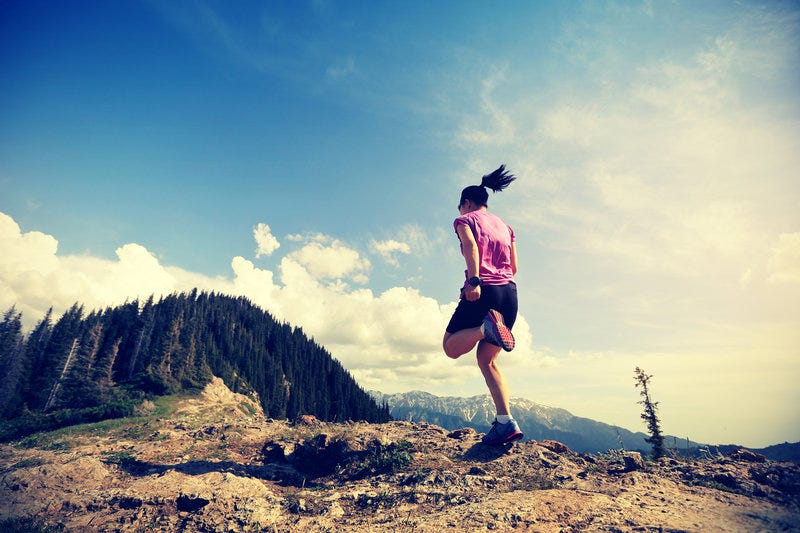 First of all, I want to thank to each and every one of you for being a subscriber to the Half Marathon Guide newsletter for the past week, month, year, two years, or even three years if you've been with us since we started back in early 2015.
Publishing it has been an amazing journey for me personally and as the owner/editor of the HalfMarathons.Net website, because it has brought me closer to you guys in a way I never imagined was possible.
Over these last few years a vibrant community of runners across the U.S. and around the world has taken shape, one that each of you is an important part of.
I hear regularly from readers living in far-flung places like Colombia, Vietnam, South Africa, and the U.K., as well as in cities closer to home like Savannah, Dallas, San Francisco, and New York, and many smaller towns and cities across the U.S.
I try always to respond to each and every one of you when you write in (I hope I haven't forgotten any of you!). It wasn't until I got an email from a reader this past winter, however, that I really began to think of this as a community.
This has become a true community
The reader who emailed me said that where she ran, snow had been on the ground for weeks. But she felt supported and encouraged by what we talked about in each week's newsletter, and that she had a community of runners cheering her on.
What that told me is that we need to dig deeper into the kinds of things runners like her want to see from us, because so many of you respond to the newsletter in exactly the same way.
You've probably noticed that we've been sending out surveys lately. That's because we really want to know what you want to read, as your feedback helps shape the future of this little endeavor.
Putting the focus on what readers want
To focus on what matters to readers, we've made the decision to eliminate ads from the newsletter. What that means is that we're now going to ask our readers — that's you — for funding.
I think I owe it to you to explain why.
Since the start, advertising has been the sole way we've paid for the work that Carissa, Hollie and I have done over the years, as well as the hefty monthly fees that our previous email service provider charged.
(Admittedly, it's been a few months since we've run ads in the newsletter, but if you've been a subscriber for a while then you'll remember them.)
What happens when you rely on ads to support your publication, however, is that sooner or later your mission gets wrapped around what your advertisers need and want, rather than what your readers need and want.
Let me stress that there's nothing wrong with advertising or the races and companies that have advertised with us in the past. They've been wonderful partners. We simply want to make sure our goals are aligned with producing the best product possible for readers.
Why we're moving to paid subscriptions — but still keeping a free option
Over the past three years, I have heard the most amazing stories from readers. You've opened your hearts and shared your thoughts, struggles, and dreams with me, and that's something I'm profoundly grateful for and touched by.
I'm just one person, however, and I think we all would benefit greatly from the chance to chat and share ideas with one another.
Starting with comments on each email — you'll be able to chime in with your thoughts and discuss with your fellow readers every email we send — we plan to introduce more robust community features through our partnership with Substack, our new email publisher.
There's also this: while writing the newsletter each week is a joy and a passion for me, an investment of time and money is required to pay for writers who can do quality work. Paying to subscribe helps to fund a product that (we hope!) you'll love receiving every week.
What you'll get
If you're already a subscriber to our free weekly newsletter — which you obviously are if you're reading this — you'll keep receiving it each week.
When you're ready for more, here's what you get when you sign up for our free + paid emails:
Wednesday newsletter (free + paid): Our free weekly email with a selection of the world's most amazing, challenging and scenic half marathons and other distance races, plus the running and fitness news we find worthwhile.

Weekly essay (paid only): An email with a personal essay, story or interview on the mental and emotional side of running and training. They're designed to help you learn how to become a better runner, and are the heart of what we offer.

Race discounts (paid only): An email with exclusive, limited-time discounts to races across the country. We're going to aim to send these out weekly, though at first these will probably be published every other week or so.

Comments access (paid only): Want to share your thoughts and learn from other readers/runners? You'll be able to comment directly on each issue of the newsletter.

Archive access (paid only): Read previous subscriber emails (like our personal essays and race discounts) in our archive here.
Discounted price for early subscribers
Paid subscriptions will cost $6 per month, or $60 per year. That's the same you'd pay for a single issue of Outside Magazine or Runner's World on the newsstand. And if you choose the full year option, it's like extra innings in baseball — you get two months' worth for free.
For the next two weeks, however, you can sign up for $5 per month or $50 per year. (This early-bird discount will expire on Wednesday, June 13.)
If for any reason you're not satisfied after you subscribe, you can cancel at any time. And please note that our website, HalfMarathons.Net, will remain free.
If you just want to keep receiving the free weekly email on Wednesdays, you don't need to do anything. To take advantage of our full subscription, sign up at halfmarathons.substack.com/subscribe or just click this button:
Thank you from the bottom of my heart for all your amazing support and encouragement over these past few years. I hope you'll join me in helping to build an even better newsletter starting today, with more contributors, offerings and ways to connect with one another.
— Terrell