Discover more from The Half Marathoner
A running newsletter that isn't (just) about running
Over 42,000 subscribers
5 to Run: Santa Barbara, Yorktown, Chapel Hill, Portland + Palm Coast
Five 10-milers in some of America's most beautiful places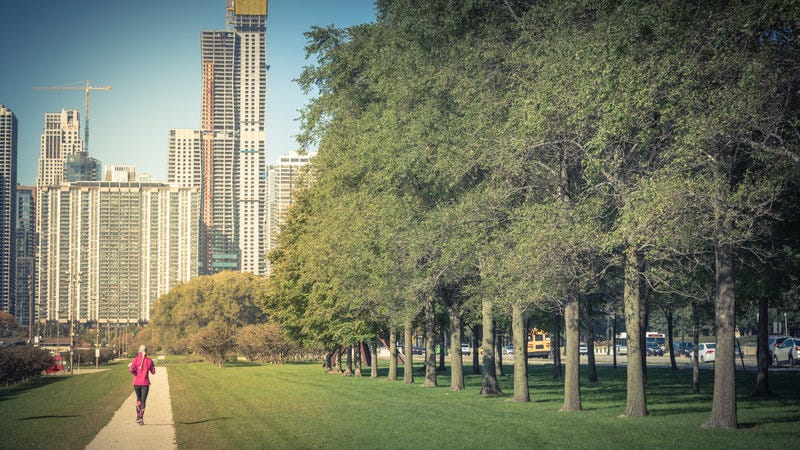 Welcome to the weekly free issue of The Half Marathoner. If you'd like to receive more on half marathon training and more races across the U.S. and around the world, sign up for a full membership at 30% off your first year — for $35 instead of $50, or just $2.92 per month:
Here's what members have received recently:
---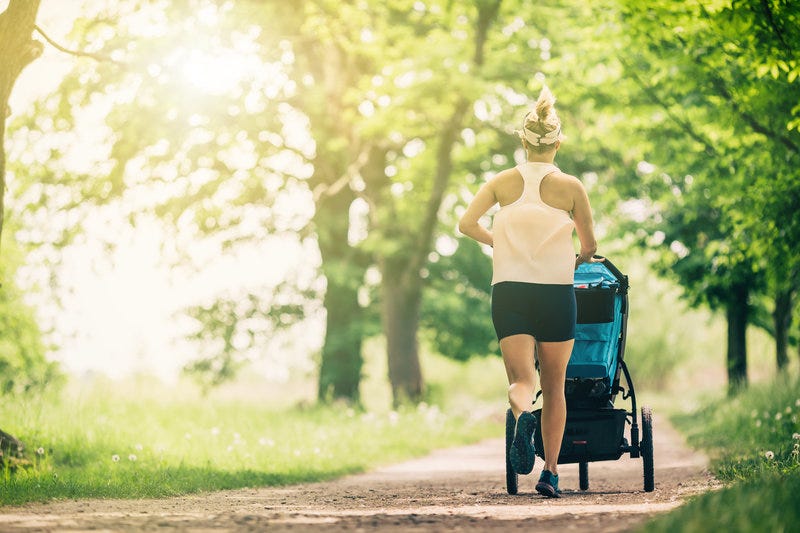 "The marathon is not really about the marathon, it's about the shared struggle. And it's not only the marathon, but the training." — Bill Buffum, Boulder Road Runners
This past Sunday, I was all set to run the PNC Atlanta 10-Miler with a good friend of mine who's been part of my old running group for more than a decade.
We'd talked weeks ago about getting ready for the race, how we wanted to use the training to finally kick-start ourselves into a higher level with our miles, and really get serious about running some longer distances and races over the next year.
Reality got the better of us. The week leading up to the race had her spending a few nights away for work in Miami, only to return home to family issues that needed immediate tending to. As for me, I'd been traveling too in the couple of weeks before race day, time away that put a serious dent in my own training.
The reason I share this with you isn't because I want you to weep for me or my friend — we ended up running that day with a third friend, switching from the 10-miler to the 5K, which was a blast — but that adjustments are a constant thing, especially when you're in the middle innings of life like we are.
My friend really had a hard time with it — "I've never given up on a race before, I feel like I'm giving up on myself," she told me, even as we were in the starting line corral on Sunday — but our other friend said she'd switched distances on race day "lots of times."
I felt a little like I gave up on myself, too. Especially because I felt really strong at the finish of the 5K, like I could've gone a few more miles. And because the rain, which we'd feared would be coming down in sheets earlier in the week, held off for the most part.
But, I got to run those five kilometers feeling strong and having a great time catching up with two old friends I hadn't seen in ages — which, to me, these days is probably what I enjoy most about running other than the physical feeling of well-being I get after a run.
I shared all this with my wife Meredith after, and she made a great point: how are working mothers supposed to juggle all this? How can they possibly train for these races when they balance a full-time career with taking care of children?
I have to confess that I don't have an answer. One thing that's great about where we live (Atlanta, in case it wasn't obvious) is that we have SO many different races with different distances throughout the year; this weekend, I'm going to run another local 5K closer to our house, and I have choices for 5Ks and 10Ks locally almost every weekend.
But if we didn't live where we live, or weren't so fortunate to have the opportunities we do? How do people get it running — or any kind of exercise — to stay in the kind of shape we'd all like to stay in?
I'd love to hear your thoughts, either in the comments below or in a reply back.
In the meantime, I hope your running is going well — definitely keep in touch and let me know how it's going!
Your friend,
— Terrell
---
Santa Barbara, Calif. | Saturday, April 11, 2020
A stunningly beautiful run along the coastline of this gorgeous central California city, with palm trees and the peaks of the Santa Ynez Mountains over your shoulder for virtually the entire race. You'll take in spectacular views of the Pacific Ocean along all but about a mile of the course, and you'll cross the finish line back where you started at Shoreline Park, where a wine tasting (and breakfast burritos) will be waiting for you after the ten.
$50 and up | Sign up here
---
Palm Coast, Fla. | Saturday, Nov. 23, 2019
Natural trails made up mostly of soft sand and crushed shells — after all, you'll be less than half a mile from the Atlantic Ocean — are what you'll run at this race on the weekend before Thanksgiving. The race unfolds along the mountain biking trails inside Florida's 3,000-acre Graham Swamp Conservation Area near Flagler Beach, about 2,700 acres of which are covered in swamps. You'll run through a floodplain forest filled with bald cypress and sand pine trees, and as organizers say, "this trail is the most challenging trail in Flagler County, possibly even in Florida. There are lots of roots, rocks, steep descents and climbs, soft sand, quick switchbacks... you get the point. Take it all in, it's incredibly beautiful too."
$45 and up | Sign up here
---
Chapel Hill, N.C. | Saturday, April 18, 2020
Run through the hometown of the University of North Carolina at this race, which takes its name from the university's athletic teams mascot and starts off with a beautiful few miles through downtown Chapel Hill, followed by a string of residential neighborhoods just outside downtown. Later miles unfold through the city's Franklin-Rosemary historic district, famous as an area where many of the university's presidents and professors live, past the North Carolina Botanical Garden and finishing in front of Kenan Memorial Stadium, where the Tar Heels football team plays.
$59 and up | Sign up here
---
Portland, Maine | Sunday, April 26, 2020
Set for just its third annual running next spring, this race follows a curving, scenic route that runs through two of Portland's most popular places to run — its Back Cove Trail and the Eastern Promenade, a 78-acre park along Casco Bay that features a waterfront trail used by thousands of runners, walkers and bikers every day. Built on an old railroad corridor that looks out onto the ocean, the trail includes only one hilly stretch of any significance, the hills you'll encounter around the half-way point of the race along the Eastern Promenade Trail. After that, it's mostly flat as you make your way back along Portland's Back Cove to the finish at Payson Park.
$55 and up | Sign up here
---
Yorktown, Va. | Saturday, Nov. 2, 2019
The place where the historic battle that brought an end to the American Revolutionary War took place in 1781 — and would inspire Lin-Manuel Miranda's now-famous song in his Broadway musical "Hamilton" — is where you'll run at this race "entirely on the Yorktown Battlefield tour roads, with scenic views of woods, meadows, fields and creeks," organizers say. Runners will start and finish the out-and-back course at Surrender Field, where the British general Cornwallis finally surrendered his approximately 7,000 British troops to the American and French armies on Oct. 19, 1781. From there, the race winds through tree-covered battlefield areas of Virginia's Colonial National Historic Park.
$40 and up | Sign up here
---
A song to run to today
"Hold On" from the album Mule Variations by Tom Waits.
Want to hear all the songs we include in our newsletters? Listen to our full playlist on Spotify here.